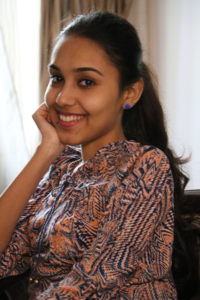 Hey, This is Nikhila Chalamalasetty and welcome to my blog! I'm a Tax major and an ICMA aspirant. I've always felt that I should do something worthwhile to bring awareness about several issues of life. This is my first step towards that, blogging. I would be super happy if I can help someone through this blog. So, here I am, to share everything related to life, inspiration, motivation, personal development and every other skill to lead a happy confident life.💙 Also, once in a while, I'll post something totally different yet interesting.

I'm very grateful for all the love and support I've got from my family and friends, and a special mention to the critics! So, let's get started. Hope you'll have a pleasant stay in here! Good day!
The following two tabs change content below.
Nikki
Hello, my name is Nikhila Chalamalasetty. I'm a tax major turned lifestyle blogger. Fashion-lover. Motivator. Influencer. Content creator.