Happy New Year, my lovelies! Have a fab 2018. 2017 has been a rollercoaster ride for me as it is filled with lots of emotions and memories to cherish. It's not just been great in terms of emotions but also a wonderful year for my blog. Speaking of Nikki's talk, I have tried and tested several amazing skincare products and reviewed (on Amazon). So, I just wanted to do a recap of my 2017 favorites (skincare products) and would love for you guys to try. So, have a look and tell me which one of these you have tried or would like to try in the new year.
My 2017 favorites
I always prefer to use lots of skin care products rather than cosmetics. Just the same way I tried many skin care items yesteryear and wanted to give a big shout out to the best of those products. So here are my 2017 favorites!!
1. Ma earth botanicals rose facial scrub
I'm a huge fan of scrubs, that's why most of the products I have listed here are scrubs. Scrubbing is so essential for skin care. You apply any other product or not, scrubbing is very much needed. And this "Rose face scrub" is so good. It's kinda gentle on skin yet have a little roughness. Unlike most of the scrubs, it's in the powdered form, maybe that's why just 8 grams of products lasted forever for me. I have got it from an app called Smytten. I can't find it anywhere but smytten so, here's the link if you wanna purchase. But it's definitely worth it.
2. Ryaal essentials coffee face scrub
This is one of the best products I have tried last year and here's the link to buy. Mine is a combination skin (a bit dry as well) and smoother face scrubs have never worked for me. When I tried this product for the first time, I felt this is the right product for my skin. It made my skin super soft, dirt free and it's great for blackheads removal as well. This has the exact amount of texture my skin needs.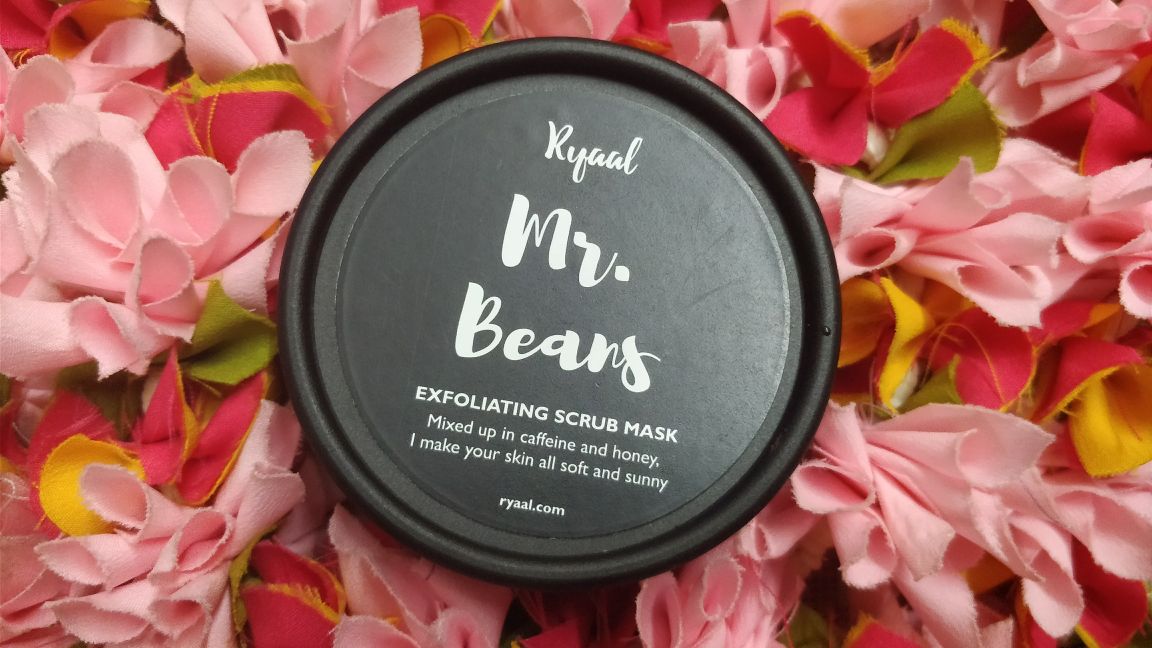 3. Kama Ayurveda Kumkumadi face scrub
It gives the most amazing results for sensitive skins. Just a little amount of the product works wonders. Tho I didn't quite use it cause I have a combination skin and I felt it's too soft for me. I needed a little more texture. But my mom, who has a sensitive skin, loved it. Here' the link. If you are a fan of ayurvedic products or even affordable, homemade ones just have a look at one of our previous articles 7 best homemade face masks for a glowing skin.
4. Dot & Key Illuminating Glow Moisturizer in Serum
This ultra-light face serum from Dot & Key moisturizes the skin deeply and helps to reduce signs of dullness. Since it has SPF 15 it protects the face from the harmful radiations of the sun. The absence of any harmful chemical makes it a safe and gentle face serum. Here's the
link
to buy this Firangipani and Ylang Ylang fragrance serum.
5. Kama Ayurveda Himalayan Almond deep cleansing face scrub
Again, this ayurvedic scrub is quite gentle on the skin. It doesn't have too much texture nor it has that strong scent. More than any other skin type, this is great for sensitive skins. Here's the link. Sensitive skins, this is an amazing option for you.
6. Loccitane Revitalizing fresh shampoo
This is the only one hair care product I fell in love with all year. This made in France shampoo is so effective to prevent the hair fall. And the scent it's got is so refreshing. But it makes hair little dry but c'mon you can always have some conditioner for that. You can buy it here.
7. Kama Ayurveda Rejuvenating and brightening night cream
It is always best to use ayurvedic products rather than some product filled with chemicals, especially for people with sensitive skin. And this is one such product. If you have sensitive skin and are worried sick about the products to use, this is for you. Even the aroma it has got is very mild. If you wanna buy, here's the link.
8. The face shop's Blueberry face sheet masks
These face sheet masks are quite affordable and effective. You can put on a sheet mask before sleeping and relax. You will wake up with a super moisturized skin. Or you can also put it on before applying makeup which helps in even application of the cosmetics. I have also tried cucumber one but I loved blueberry more, the aroma is so soothing. You can buy it from here.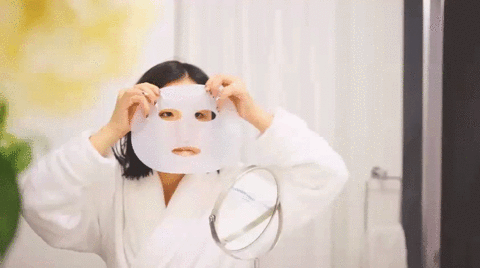 So, this is it, guys. These are my 2017 favorites and hope you will give them a try. Comment down which product you'd like to try first in the new year 2018.
2017 favorites: My top picks for you
Loccitane Revitalizing fresh shampoo
Ryaal essentials coffee face scrub
Kama Ayurveda night cream
The face shop's blueberry face sheet masks
Xoxo,
Nikki.
---
*Please subscribe to Nikki's talk so you won't miss another update from here. You can also follow us on our Facebook page Nikki's talk. Say HI there!*