Beauty care! It's almost impossible when we're broke. Not just that, we all have so many questions in our minds when it comes to beauty care. Three questions that haunt us all-the-time are "How is beauty-care even possible when we're broke", "What if the products don't suit you for which you've just spent a fortune to buy", "confused between two different products and you can't buy two due to the restricted budget, so which one of 'em is perfect for you". One solution for all these 3 questions is to get those products at absolutely free of cost and find out if they are worth it. Wouldn't you love if I say you can have free beauty products! You heard that right!
You may also want to read about Korean skincare routine for a radiant skin
5 awesome places to get free beauty products
We are broke or not but free beauty products are always super exciting, aren't they!! Lo and behold the 5 super cool places to get free stuff!
1. Free Beauty Products: Smytten
Smytten is an application you can download from the play store. It offers 3 free beauty products for trails once you have downloaded the app. It doesn't end there. If you purchase 1 product from it after the 3 trail products, you can have another set of 3 free beauty products. It continues likewise. Or we can say you gotta purchase a product to revive your 3 trail products every time. But, though the products are totally free of cost, you have to pay for the delivery. I paid 117 INR for delivery to my place and I got 99 INR back into my Smytten wallet that I can use for my next purchase.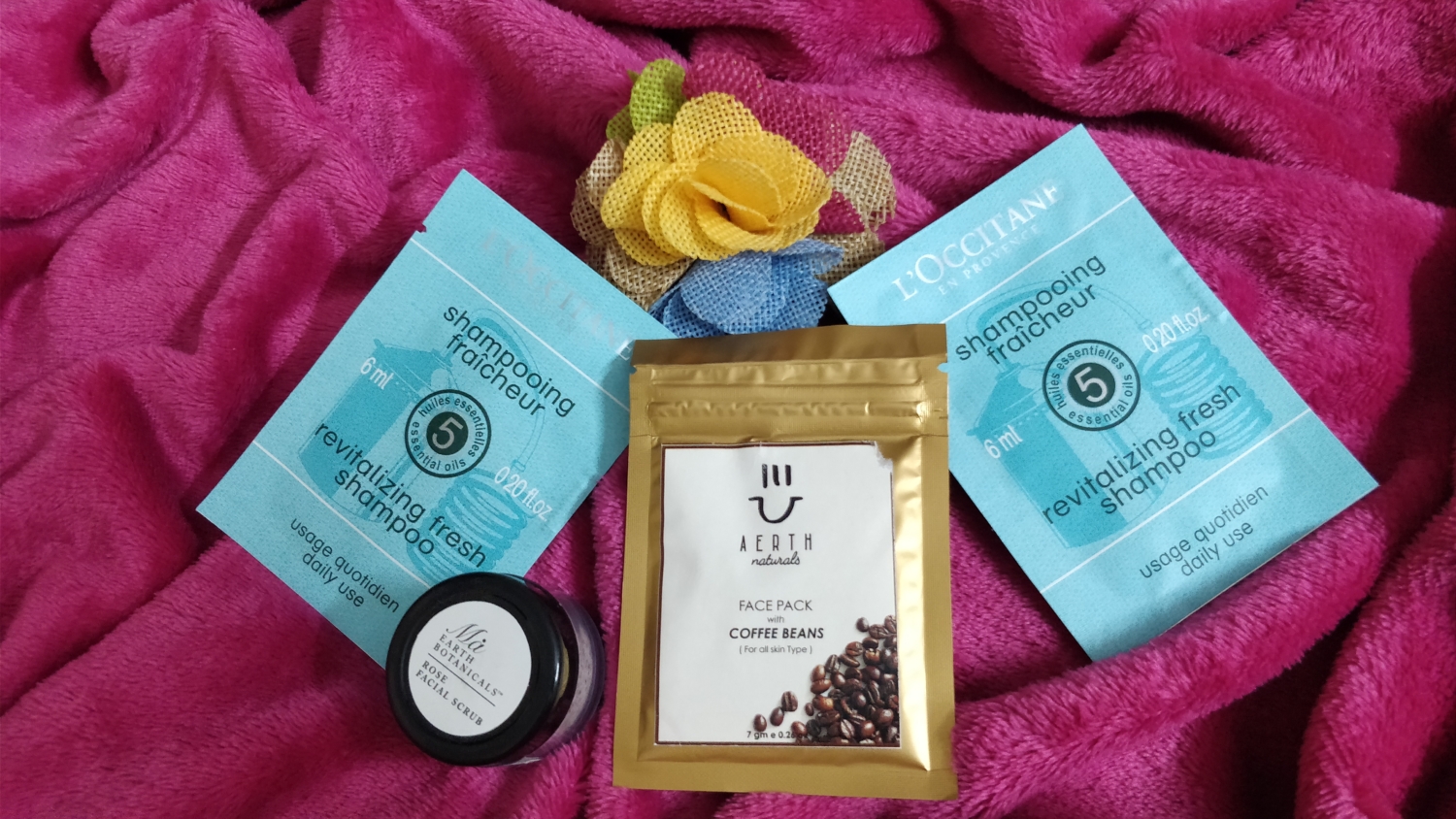 You can download the app: Smytten and here's an exclusive referral code to jump the queue to get on Smytten, "6s5t2". Trust me, it's awesome.
2.Free Trial Packs: Dot & Key Skincare
A wonderful skincare solution that provides small trial packs with every purchase on their website. You need to order their unique range of skincare products and they provide with a small trial pack which complements the product/products that you purchase. The sample pack is enough to give you an insight into the brand's vision. To try their products visit here: Dot & Key Skincare
3. Free Beauty Products: Reward Me
This is another awesome place where you can get 3 free products every month. That's right, every month. Unlike the other sites in this post, RewardMe doesn't even charge you the delivery cost. You don't have to pay a penny at RewardMe, plus you'll get 3 free products every month. It's not just for beauty products, you can also have many household needs from here. This is my favorite. What's more exciting than free makeup samples with free shipping! I have placed an order for 3 products here as well and they're still in transit, so couldn't show you. You can visit their site here: RewardMe
But the trouble here is they take forever to deliver the products. Take my instance, they took 6 months to deliver the products I have ordered. It's really bugging. At some point, it even slipped my mind that there's something I need to receive. But then again, as it's completely free of cost and delivery charges you can always give it a shot.
You may also want to know about 7 best homemade face masks for a glowing skin
4. Free Beauty Products: Kama Ayurveda
This is also a fine place that offers free beauty products for trials. Just select the products you wish to try, place an order, pay delivery charges and get those free beauty samples by mail. I have paid the delivery charges myself here as well and I got 3 of the Kama Ayurveda products. They have also given a considerably good amount of product. Visit here: Kama Ayurveda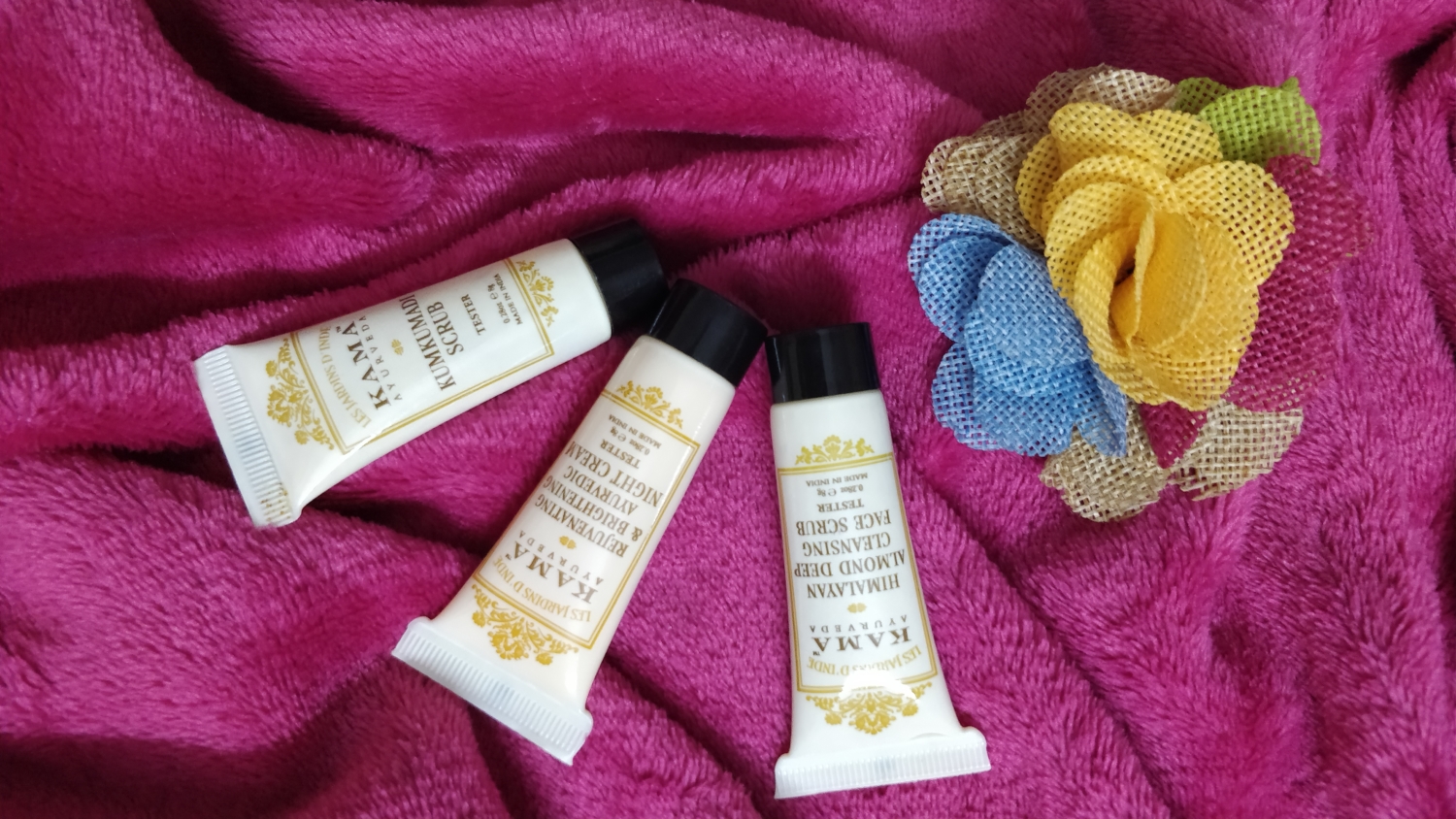 These are the products I have ordered from Kama Ayurveda and they've given a considerably good quantity, each of 8 gms.
5. Free Beauty Products: All good scents (Scent Box)
Finally, All good scents, my least favorite of all. They'll give 3 sample perfumes and charge 199rs for delivery. Not much product in those wee bottles plus extra cost. I mean even if I had to buy that size of a product it would cost just the same. So, I'm definitely not going back there. But, again, it's just my opinion, if you wanna give it a try go ahead. who knows? You might like it. And, they also gave a voucher worth 199INR along with these products that can be used for next purchase. Visit their website here: All Good Scents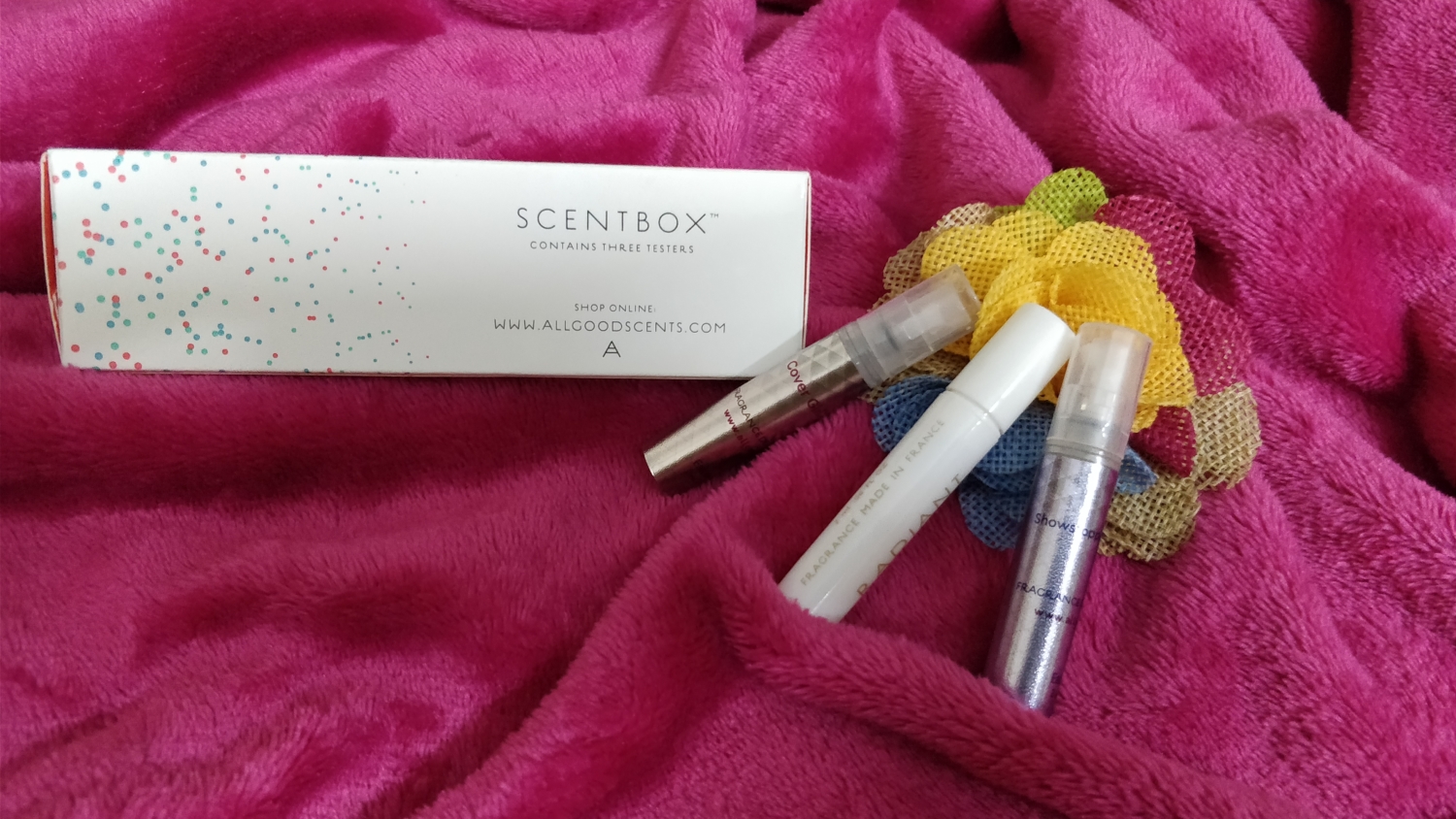 You may also want to know 5 beauty products I'm crazy about (Recommended)
P.S:
My top picks are RewardMe and Smytten, RewardMe, although you could also give others a shot, cause it offers 3 free products every month that too absolutely free (not even the delivery charges) and Smytten, cause it offers 3 free beauty products on every purchase. I'm so sure you're gonna love them too. So, what are you waiting for! Share it with all your friends and family. After all, who doesn't love free stuff! 😉
Love,
Nikki.
---
*Subscribe*