Clear skin is a dream to everybody. And for a fact, I know it is not an impossible thing to achieve. If you can devise a perfect skin repair plan, achieving that perfectly flawless skin is no more a dream. But before that, you must know what are the reasons for your dull skin. Each will have different reasons. For some, it might be a lack of sleep, while for some it might be the diet issues… and so on. But whatever the reason is, the result is the same, dull skin. And when you know the reasons, it will be easy to treat dull skin by simply reversing the reasons.
Apart from that, these are some of the things that can treat dull skin. Be consistent, make a few lifestyle changes and boom, you will wake up to your ever so bright skin one day. All you need to do is put consistent efforts in repairing your skin. It definitely isn't easy and it will take time, but this gives you the best and long-lasting results in the end.
Ways to Treat Dull Skin
1. Soak in the sunlight
Go out and bask in the warmth of the sunlight for a few minutes every day, preferably in the morning. The afternoon sun is too strong and the evening sun is too soft to actually feel the warmth. So, prefer mornings. It boosts vitamin-D in your body and also helps revive your skin effectively. Just five to ten minutes of this activity every day is enough. The warmth of the sun heals you from within (both mind and body).
2. Have a skincare routine
This is very important. By skincare routine, I don't mean anything complicated. Just the basics will suffice. Cleansing, scrubbing, and moisturizing. Simple yet effective. The main purpose of this whole routine is to give your skin TENDER LOVING CARE it needs to heal and brighten up.
Check out: Pomegranate Face Cream
3. Treat from the inside
Get sufficient sleep,
eat the right food,
sweat it out,
drink lots of water
Basically, adjust your lifestyle a bit. Get rid of those habits that don't help and make new habits that help. If you want to do more for your skin's health, you can use several homemade face masks. They are natural and they work. Some of the stuff that can help you…
Honey
Lemon
Cucumber
Curd
Turmeric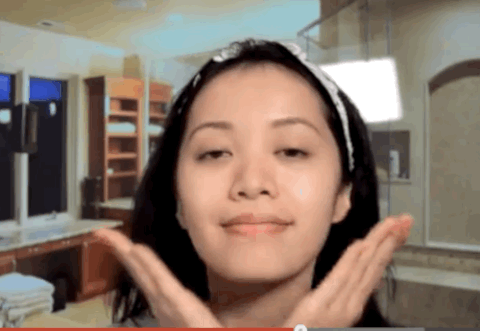 4. Give a break to makeup
Makeup may make you feel good transiently but don't forget that we are aiming for long-lasting, natural results here. Wearing makeup frequently can damage your skin, sometimes it can even cause zit and acne problems. So, if you are to treat dull skin, it's time to give makeup a break. Letting your skin breathe is important for skin repair.
5. Go & take a spa appointment
I know you are busy and postponing that spa appointment you are meant to go for a long time. Now is the time to do that. Massaging helps your blood circulation improve and also eases your mind. This will certainly have a positive impact on your skin.
6. Aloe vera
Aloe vera is the best trick up my sleeve, it also treated my tired eyes quite effectively. This is also super easy to do. Just scoop out the gel from the aloe vera leaves and store it in the refrigerator. Before you go to bed, apply the chilled aloe vera gel to your face. With this trick, you can have your bright skin back within just a few weeks.
That's all.
I hope you liked this and I'll see you soon again. Let me know in the comments if you have anything in mind you would like to read about.
Love, Nikki.
---
*Subscribe, please*