* Acne and zits decoded *
We've all been through that stage in life when as a young adult or a teenager we've dealt with pesky acne or pimples. Acne, zits or break-outs however you may choose to call it are a sign of hormonal changes or fluctuations that your body goes through. Even though they are synonymous with purely being physical in nature, acne does more harm than good to our confidence, self- esteem and not to forget- our face. But the one thing that we need to keep in our minds is not to get discouraged.
Acne is indeed, normal and curable. Do not let acne or pimples to hamper or constrain your spirits and go all out doing what you love. Everyone, I repeat everyone, has pimples at some point of time in their lives- even Kendall Jenner! This is to stress upon the fact that how natural and universal this dealing with a 'zit business' is. The imperative thing here is, none the less, moving on to a healthier lifestyle and own your skin like a boss without feeling disheartened, dejected or sorry for yourself. We must also stop putting our self through grueling comparisons with someone's best face to our morning faces. We all know how much thought, editing, and filters go into one amazing Instagram post. Feeling deterred seeing what people only want you to see, with the perfect filter converting ordinary into extraordinary and paralleling how you look can tear apart your self-esteem and make you anxious – for nothing! Don't let an annoying zit get the better of you. We've all have once in our lives wanted to be invisible thanks to the facial acne, spots and blemishes galore.
Conventional or dermatologist recommended acne treatments can be expensive and might cause minor to major side effects in people like redness, dryness or irritation. This is why everyone prefers adopting homemade routines and treatments to bid these pesky little bumps on our skin Good-bye forever! Some tried and tested treatments that you might want to give a try are as follows:
1. Apple Cider Vinegar for acne treatment
It is a vinegar that is made by fermenting ciders and apples or is the unfiltered juice from pressed apples. It helps fight acne-causing bacteria and viruses. The various acids present in apple cider vinegar namely organic acids, succinic acid, lactic acid etc. are known to have antibacterial properties and help prevent scarring.
How to use Apple Cider Vinegar: Mix 1- part ACV or apple cider vinegar with 3 parts water (add more water if you have extra sensitive skin). Thoroughly cleanse your face, then gently apply this mixture on your face using a cotton ball. Let sit for 5-20 seconds and then rinse with water, pat dry. Repeat this procedure 1-2 times a day, as required.
You might also wanna see our earlier publish "Get the glow: 9 steps to a radiant skin (Nature's way)"
2. Honey and Cinnamon mask for acne treatment
Honey and cinnamon have anti-oxidant, anti-bacterial and anti-inflammatory properties and benefit acne prone skin.
How to make the mask? Mix 2 tablespoons of honey and 1 teaspoon of cinnamon to make a paste. After cleaning, apply the mask on your clean face and wash it off after 10-15 minutes. Rinse and pat dry.
3. Spot- treat with Tea Tree Oil for acne treatment
Tea Tree oil or melaleuca is known for its powerful antiseptic properties and ability to treat wounds. It fights bacteria and inflammation. The important thing to note is that tea- tree oil is extremely potent and reactive, so precaution must be adhered to always diluting before applying it.
How to use it: 1 part tea tree oil, mixed with 9 parts of water. Using a cotton swab, apply the mixture to the affected areas. Apply moisturizer if required. Repeat this process, 1-2 times a day, if desired.
4. Aloe Vera for acne treatment
Aloe Vera is a tropical plant that produces a clear gel and is often used to treat rashes, abrasions, burn and various other skin conditions. It contains salicylic acid and Sulphur which are active ingredients in acne ointments.
How to use it: Scrap the gel of Aloe Vera plant with a spoon, use it on a clean face as a moisturizer. Repeat 1-2 times a day or as desired.
5. Yogurt and Honey Mask for acne treatment
Yogurt and honey are easily available in your kitchen and help in soothing an already prevailing acne condition without aggravating it further.
How to use it: Mix one tablespoon each of honey and yogurt. Apply this mixture to your face and let it sit for 10 minutes. Rinse and pat dry.
*NOTE- Everyone's skin is different and it is recommended to first do a patch test before going all out trying these remedies on your face.
Contrary to popular belief, you must not scrub your face too hard with cleaners or face towels, they will only aggravate the acne condition more and lead to scaring. Also, take precautions not to pop your pimples, however tempting it might be. Always remember, acne is just a passing phase and this too shall pass!
---
*Subscribe. Like. Share. Comment*
Summary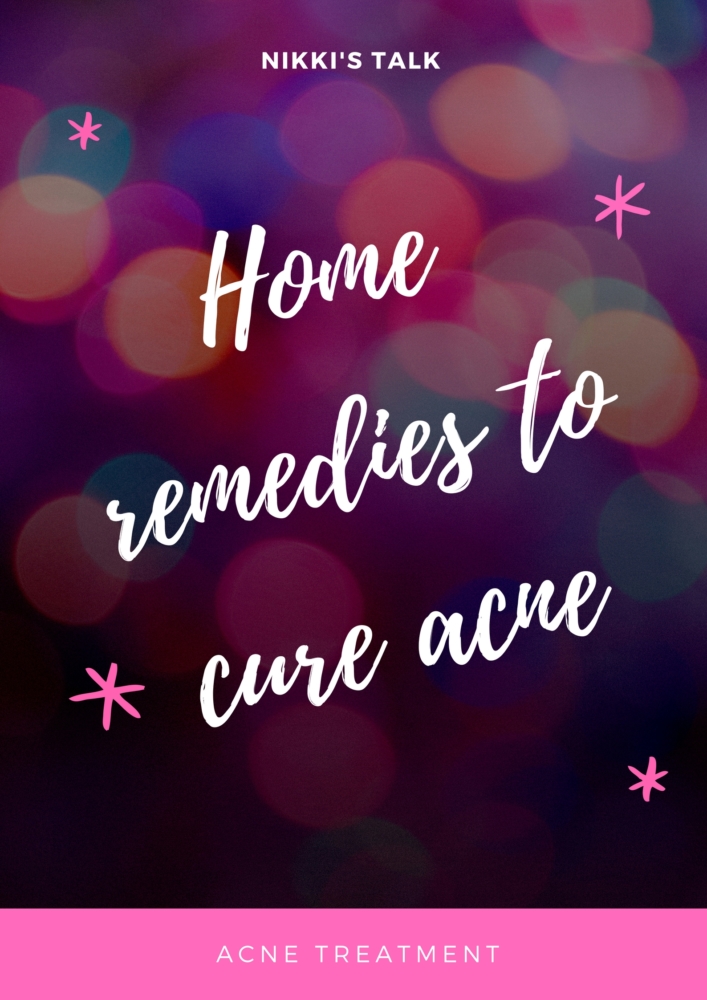 Article Name
Acne treatment | Homemade remedies to cure acne
Description
Best acne treatment,, Homemade remedies to cure acne scars, home remedies for acne scar removal, 5 home products that cure acne like a miracle, powerful home remedies for acne, acne remedies overnight, how to cure pimples in one day, best home remedy for acne overnight, homemade acne mask, say goodbye to acne scars
Author
Publisher Name
Publisher Logo