Foundation as the name itself suggests it's the base for any makeup look. If you screw it, you screw the whole look without a doubt. A flawless foundation is everyone's dream. If you could do it right, you are almost halfway there. So to apply a flawless foundation, I have 6 tips and tricks to achieve it.
Without any more further ado, let's get started!
6 Tips to apply a Flawless Foundation
In my own time, I have learned that a few tips bring more efficiency than the others for a flawless foundation, so the best of such are here.
Let's see!
1. Use the right brushes
We have two brushes for foundation application, one is a stippling brush and the other is a flat brush. These two have different purposes. The stippling brush is meant for a lighter application of the foundation and also for blending, while the flat one is meant for a heavier application over the full face or any particularly problematic areas (blemishes, acne or scars). So depending on your requirement choose the brush.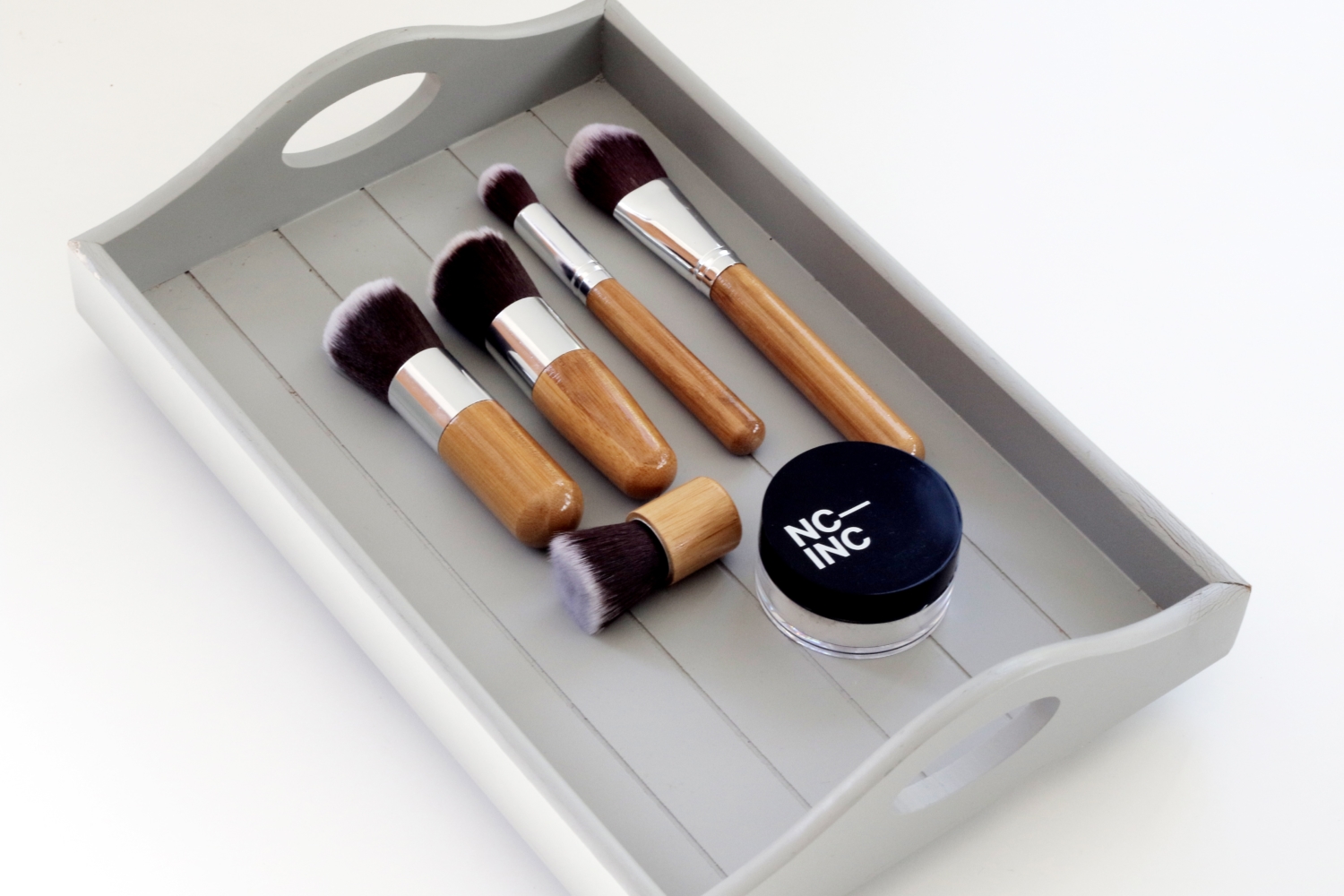 And also, some apply their foundation with their hands. That is definitely not recommended. If you want it right, you have to do it right. Always, always, go for the brushes.
2. Blend, Blend & Blend
This definitely might sound very basic for you but blending is the key in makeup. Not just for foundation alone, everything from concealer, contouring to eyeshadows (Everyday natural eye makeup for beginners). You must blend the product with even strokes to make it look seamless. So every time I give a bunch of extra strokes even after I think I'm perfectly done. As we discussed before, use a stippling brush for this and blend well.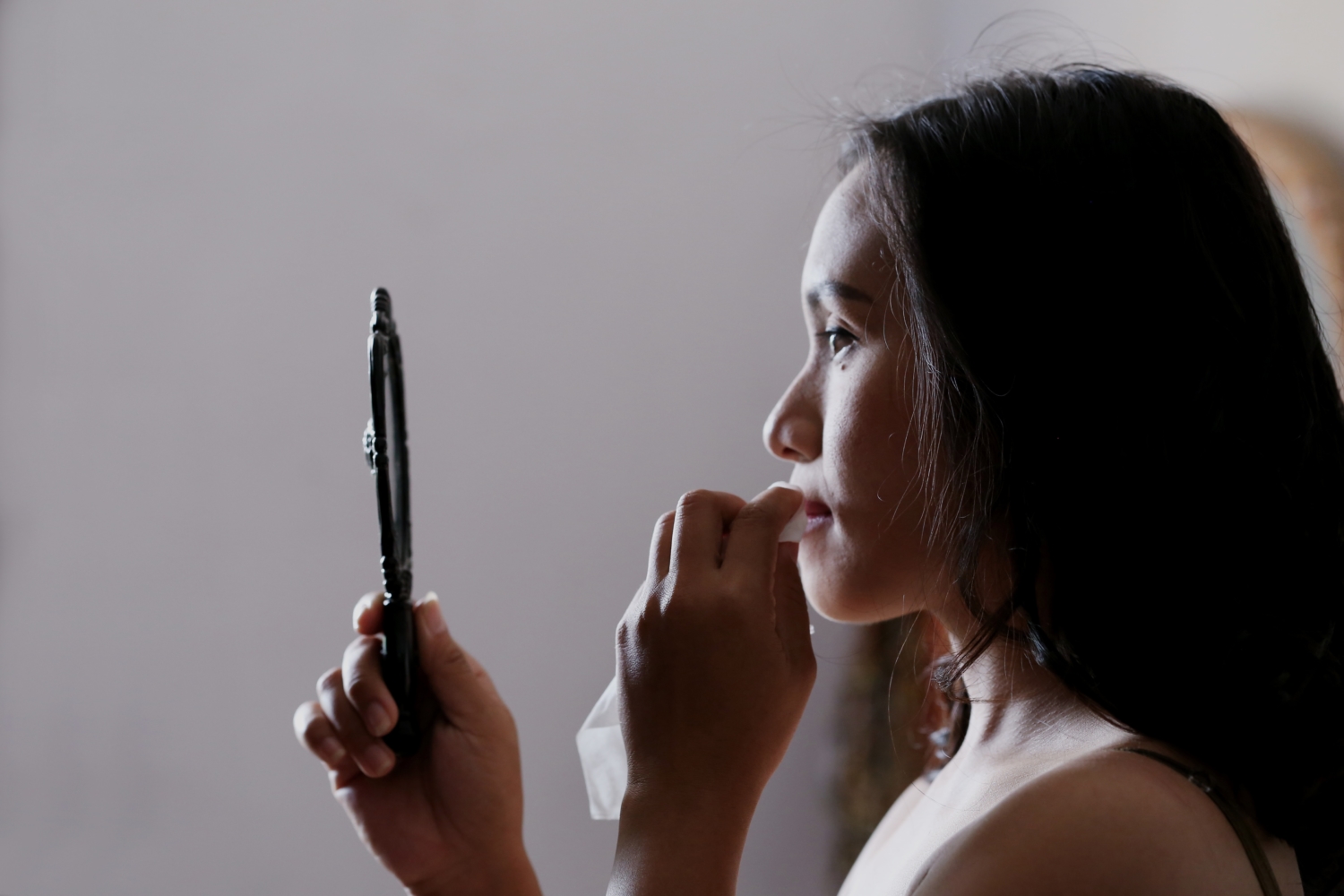 3. Downward hand movement
How you give a stroke matters. Rather than applying the foundation with some clueless, random strokes, or worse: upward strokes; always use downward hand motions. And when done, you could also give circling strokes to blend the foundation but never upward. In time, you will find the ease in doing so.
4. A drop of face Serum
I recently started doing this and the result is absolutely amazing. Take a drop of any face serum you are using, mix it well with the foundation and then apply it onto your face. This just gives the whole application a smooth finish. But the only thing you must remember here is, some face serums are a little thicker in consistency, they make it difficult to mix and looks greasier as well; so rather than such serums, go for those which have a watery consistency.
Suggestion: 5 skin care tips for a smooth foundation application
5. Don't take too much product at once
This is really important. Don't pump too much of the product right away at once, take little by little observing the necessity. If you dab on a lot of product straight away and apply; it obviously looks heavy, cakey, and unnatural. Remember, every time you apply foundation, it must look just like your own skin. It must not look powdery or sticky. Take only as much as you need.
6. Correct shade
Sometimes it's difficult to find the perfect foundation shade that matches our exact skin tone. At such times, take the closest shade you can find and mix it with a moisturizer to tone it down. We can only tone it down, remember this while choosing the shade. Just as it is in case of a face serum, use a water-based moisturizer for an effortless blend.
Just because you can't find a proper shade, don't put the product as it is on your face. It will look unnatural. This trick is so, so useful.
Suggestion: 6 ways to use a self-tanner on face
So… that's all for now! These are all the best of best tips I follow for a flawless foundation application. I hope you found these tips worthwhile and I'll see you next time.
Lots of LOVE,
Nikki.
---
*Subscribe*