Hola, chicas! Hope everything is well on your end. Today, I'm going to spill the beans about my best kept secret DIY facial scrub. I always preferred natural, homemade beauty treatments to those of chemicals, and unnatural. Because they work well and they have fewer side-effects. The beauty industry has become a billion-dollar business these days and they all promise just one thing, unmet standards. Like fairer skin. I mean, why and how would you change your natural skin tone? All one needs is clear skin not fairer or whiter. You are beautiful, as you are. Anyway, so for such clear skin, I have an amazing DIY facial scrub for you all. I tried it myself and it worked great for me. It's simple and effective. I think it's specifically apt for dry and sensitive skinned people. They tend to have very few options to try and so, this one is super good for such.
I have been feeling my skin was a little dry and less nourished these days, so I made this DIY facial scrub and it definitely seems to be working. And the best part, you can make it in just 2 minutes. So, let's see.
How to prepare this Best DIY Facial Scrub?
Butter
Sooji (Semolina, for granulated texture)
A pinch of turmeric
Mix the three ingredients well in a bowl. Butter just melts as you keep stirring it but if you need it more creamy you can add a few drops of milk. Apply it gently on your face and massage for a while. Keep it on for a few minutes letting your skin absorb the moisture and then wash it off with cold or lukewarm water. I'd rather not use soap after it. Just clean thoroughly with water, and use a sponge or a cloth if felt too greasy. But definitely not soap.
And, instead of Semolina, you can also use oats meal or coffee grounds or sugar or any other ingredient that has a tad coarse texture. So, this is how my skin looked after. In this picture, I have no makeup at all, no filters. Just lip balm is all I have here. I haven't even put on any moisturizer and it feels just fine.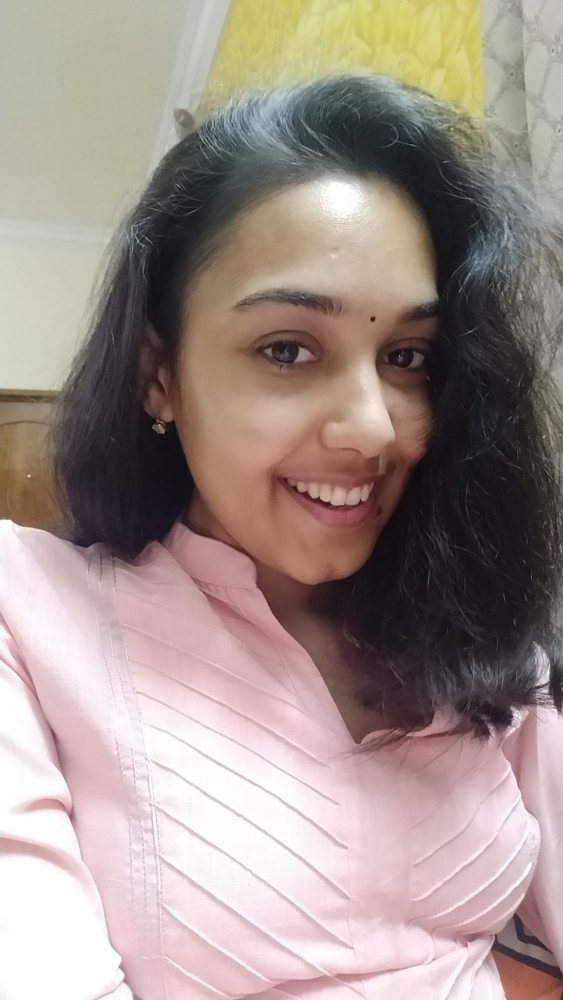 So, finally, my verdict is that this DIY facial scrub acts as a scrub plus a moisturizer plus a face mask. Ergo, it's a hit. Obvio!
Checkout: Pomegranate Face Scrub
Plus points:
Skin felt extremely soft and moisturized.
It acted as a natural highlighter.
Skin felt glowing afterward.
Minus Points:
Some might feel it greasy and not like it. For that, I already told you to use a sponge while cleaning off. Then it will balance the greasiness. That's what I did and then it didn't feel that greasy.
There you go!
Now you have a great DIY facial scrub up your sleeve. You can make it in literally two minutes and have a great skin day. I hope you will try this hack and love it. Let me know your review about this little beauty hack. I'll see you soon again with another interesting topic.
Adiós!!
Lots of LOVE,
Nikki.
---
---