This year's scorching summer heat has taken a very big toll on my skin and hair. It felt dehydrated and lifeless. I've seen my skin in the worst phase ever so far. It was so bad that even after the summer was gone, my skin didn't get back to its normal state. Unlike the usual, I've got zits and pimple scars on my face. I became extremely concerned about it and started the rejuvenation routine immediately for my dehydrated skin.
This is the best thing I've ever done for my skin. What exactly did I do? Nothing complicated at all. You'll see.
Dehydrated Skin Rejuvenation Routine
So… shall we get started? Let's go! These are my tips for dehydrated skin.
1
First things first, know that you are not supposed to use bunches of products just because you are in a rush to revive your skin. Your skin would be confused about which product it should be reacting to. So, don't confuse it and use a bare minimum of products but consistently. I repeat, CONSISTENTLY. Consistency is the key here. That's your rule number one.
2
Next, I used a facial scrub to remove the dirt and dead skin cells off my face. Every day, without fail. Facial scrubs are one thing I could never let go. They help your skin a lot. Lately, I've been using this organic fruit facial scrub and it's good. It makes my skin baby soft every time I use it.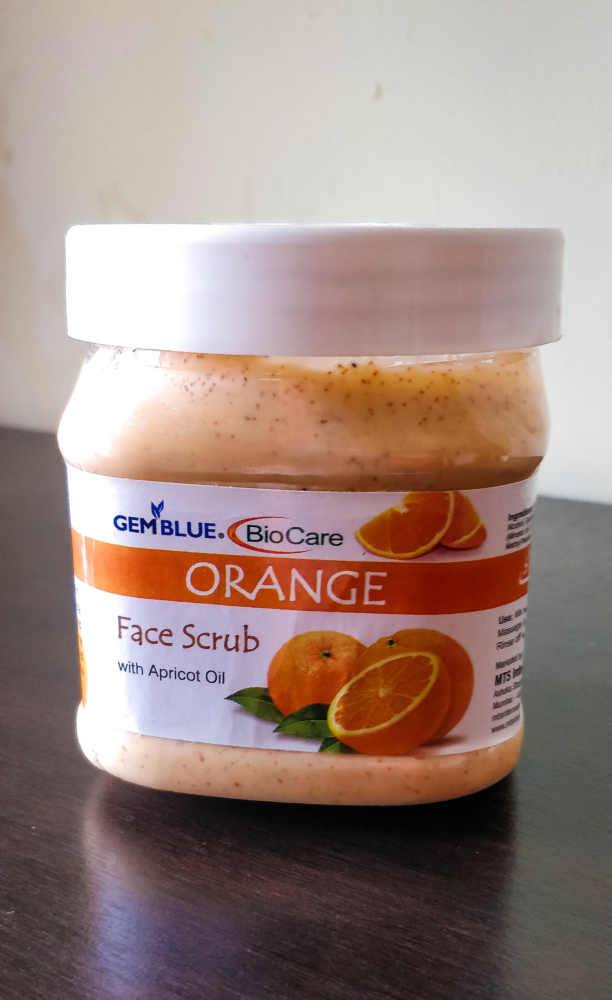 3
And for those pimple scars, I use a magical product. Bajaj no marks cream. This one suits me so much. Using this, my scars are mostly gone. It lightens the skin and fades away the scars. I used this twice daily during my dehydrated skin rejuvenation routine.
4
Moisturizer is a must. After the scrub, I use a moisturizer that suits my skin needs. For me, Clarins moisturizer is that. In the morning, I apply Clarins day cream and leave it to be absorbed into the skin. And at nights, I either use Clarins night cream or face treatment oil. You could check my complete review here.
I don't go out into the sun much, most of my work happens at home or during the later part of the day. So, I haven't had to use sunscreen much but if you think you need some, go for it.
5
Going through the day, your skin tends to catch dirt and become oily. So, make sure to face wash twice daily with a good face cleanser. I suggest using a face cleanser rather than a face wash. There's a difference, so keep this in mind. I use Biobloom's natural cleanser.
6
And working from inside is also important for healthy skin. Have fruit juice every day, so to work on your skin from within. I remember having sweet lime juice, which is my fave, almost every day during this routine.
7
Rule number two is to stop putting on makeup while working on skincare. Makeup makes your skin dry and rough, so try to keep it to a minimal. Even if you did, once you are back home, remove it immediately to let your skin breathe.
So… that's it. I barely used five products but I used them consistently. That's my trick. Consistency is essential. Now, I even made this my daily routine. Simple but effective. All you need is consistency.
Conclusion:
Out of all this, the best thing is giving your skin TLC it needs. Let it be a human, plant or your skin, everything needs TLC. That's what you should be feeding your skin, not expensive skincare products or cosmetics. When your skin feels happy, it looks happy.
I'll see you soon again!
Lots of LOVE,
Nikki.
---
*Subscribe, Subscribe, Subscribe*