Hello, you! I know, I know, it's been eons since I wrote a fashion post here but let me make it up to you with this one. I'm here with a Diwali lookbook, and also a glam makeup tutorial for YOU as the festival of lights is just around the corner. I'll be sharing with you my Diwali outfit and the Glam makeup look I put together hoping for you to get some ideas to doll up. You may also check out how I dressed up for Diwali last year. OK, enough of my blah blah and lets goooo!
Products I used to achieve this super glam look!
London Iconic Illuminator (My favorite and Star of the show)
Revlon Colorstay Liquid Eyeliner
Cherry Red Lipstick by Blake
Chambor Flawless Finish Concealer (101)
Chambor Foundation (SPF 18)
The Color Workshop Eyeshadow Palette
Bonjour Face Primer
Nivea Moisturizer
And coming to the outfit I was wearing, it's from Liba's. I shopped it on Jabong. It's just Kurti and Patiala pants but I wanted to make it more festive, ergo, I added a beautiful dupatta with motifs from my wardrobe to jazz it up a little bit and for the festive look, I desired. And as you can see, it certainly did justice.
You can get the same outfit for yourself from here!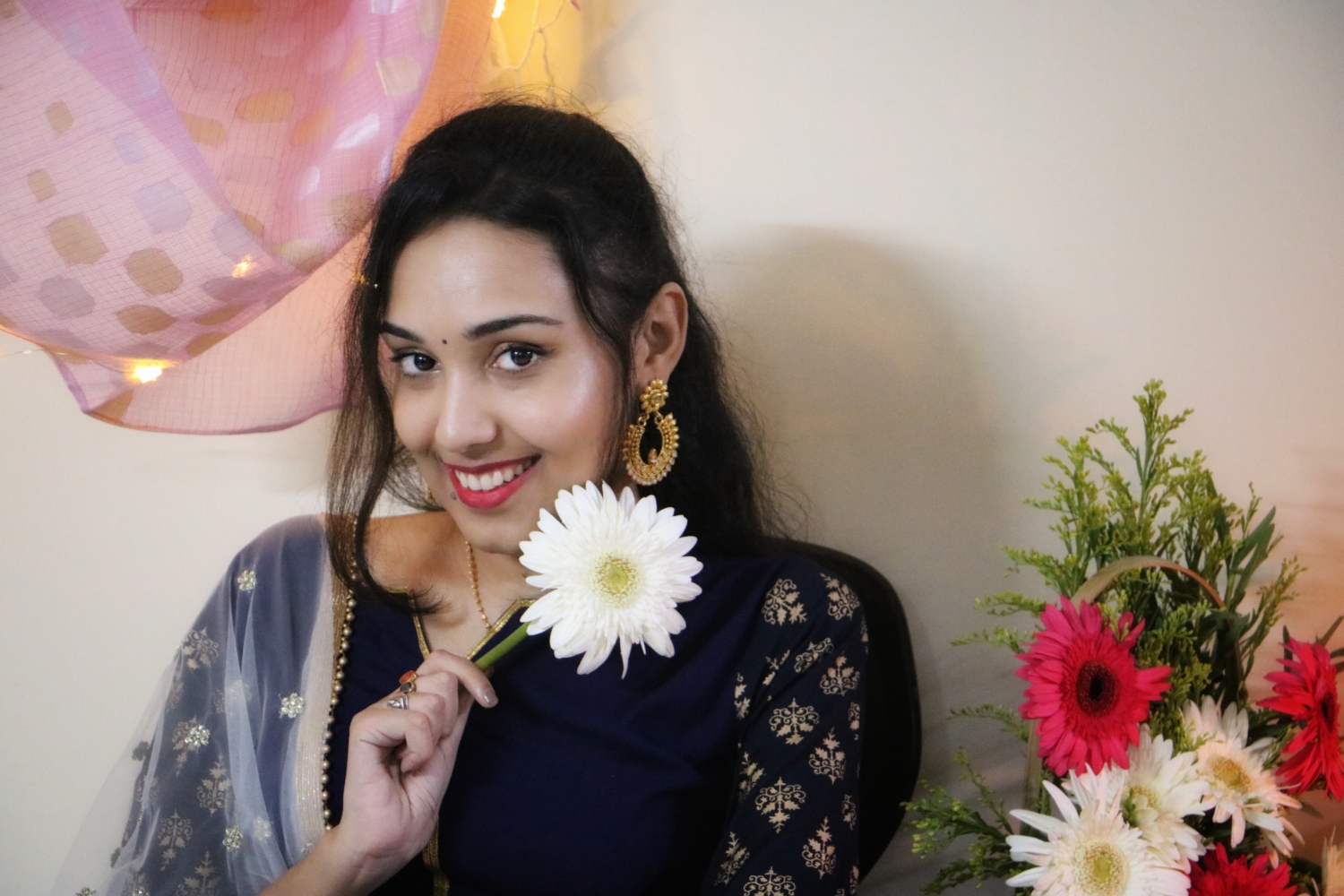 Moving on to the hairstyle, I usually leave my hair loose, always. So I tied my hair in a half ponytail style this time which I think definitely suited me and you're going to see me this way for a while. My mum used to tie my hair this way when I was young, and here I am trying to pull that off now after all these years!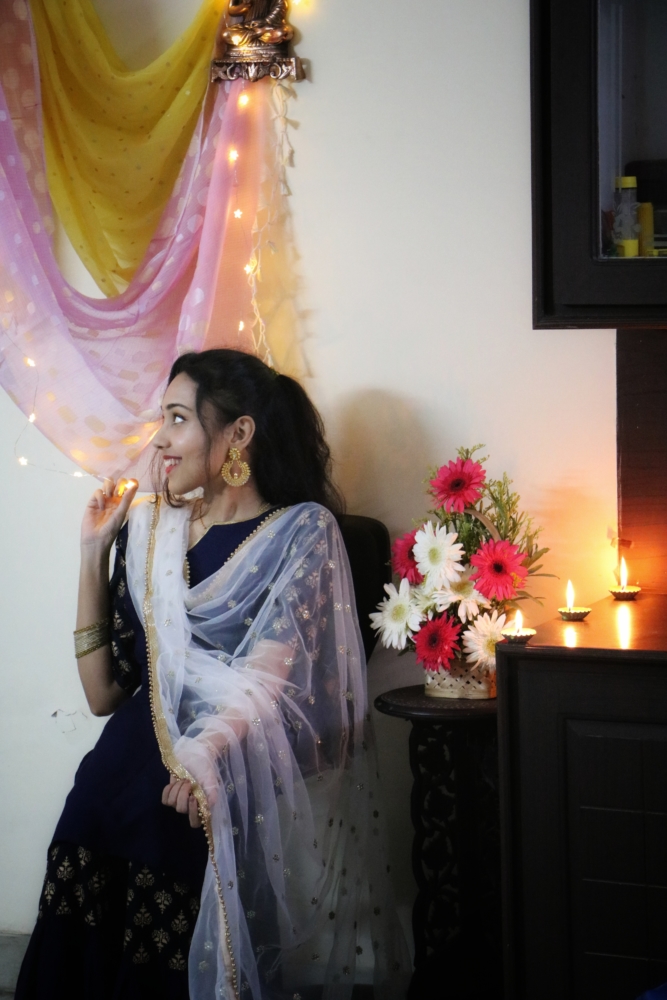 And for the glam makeup you can watch this video: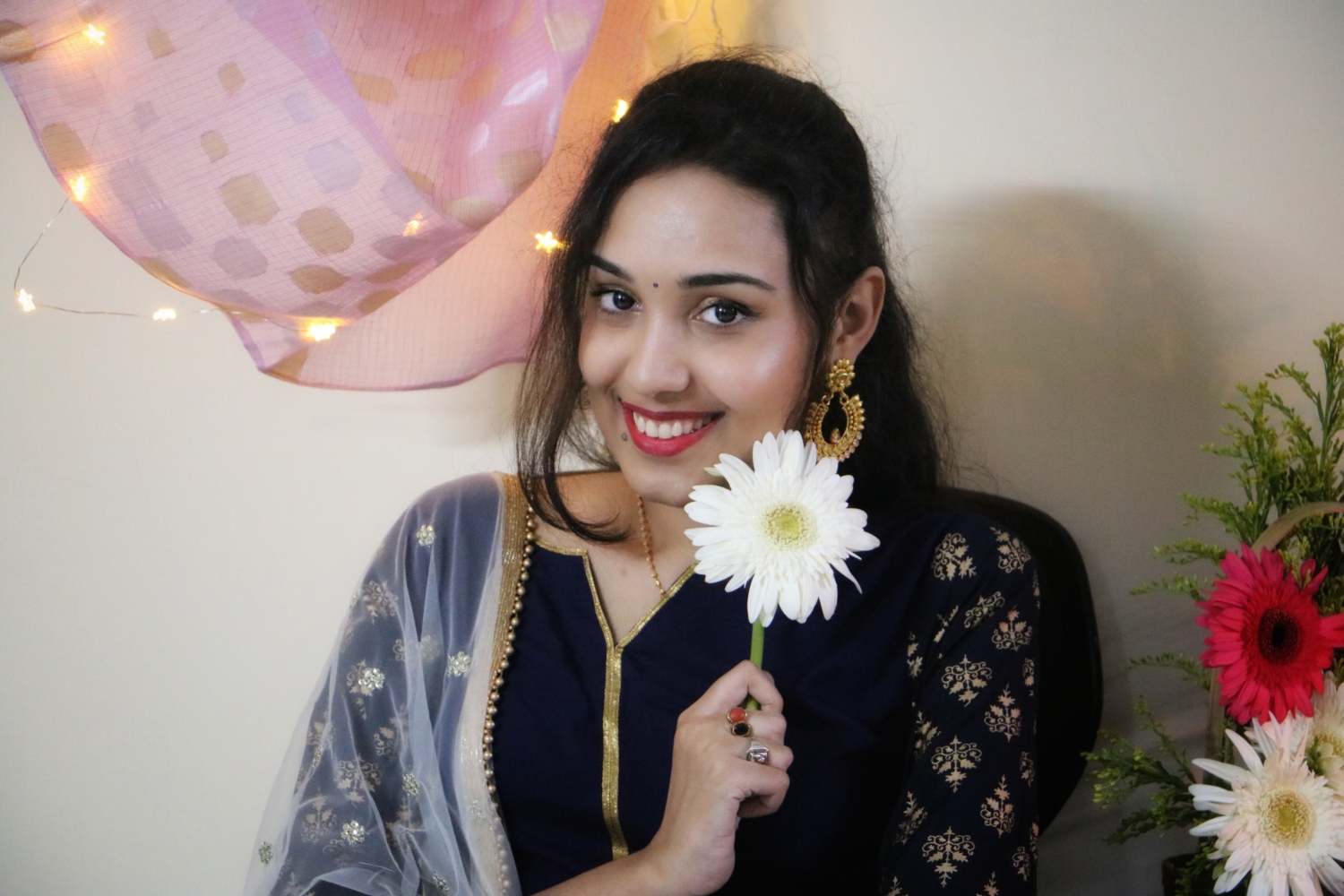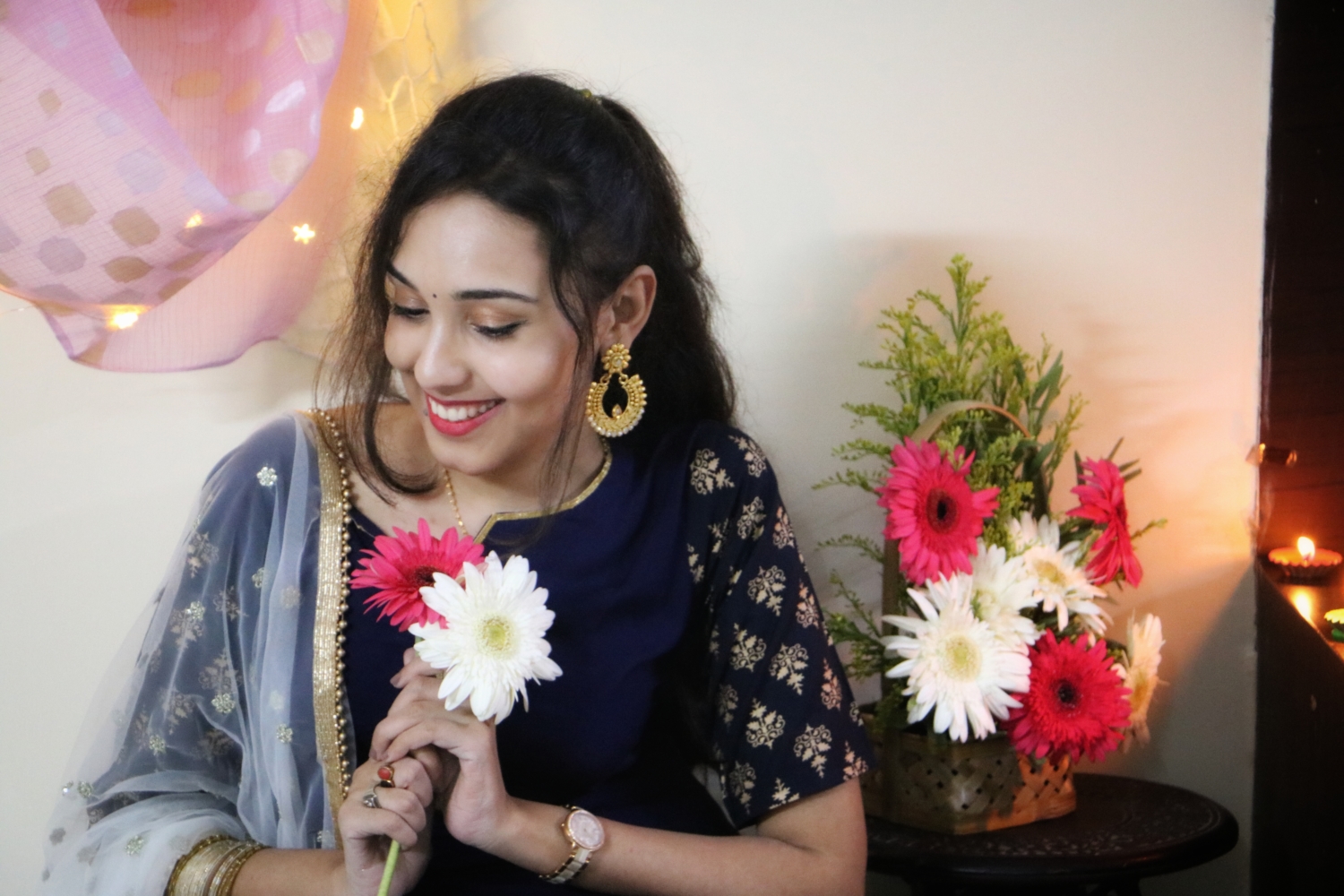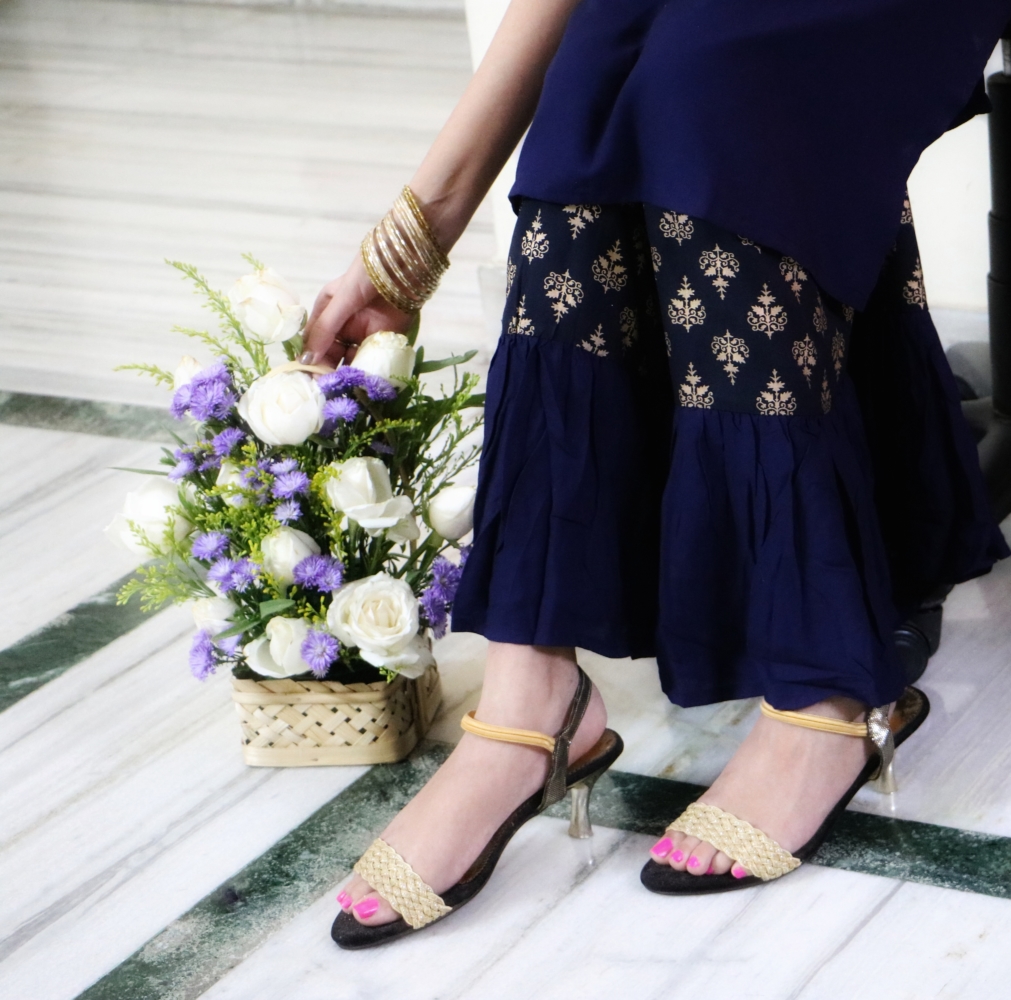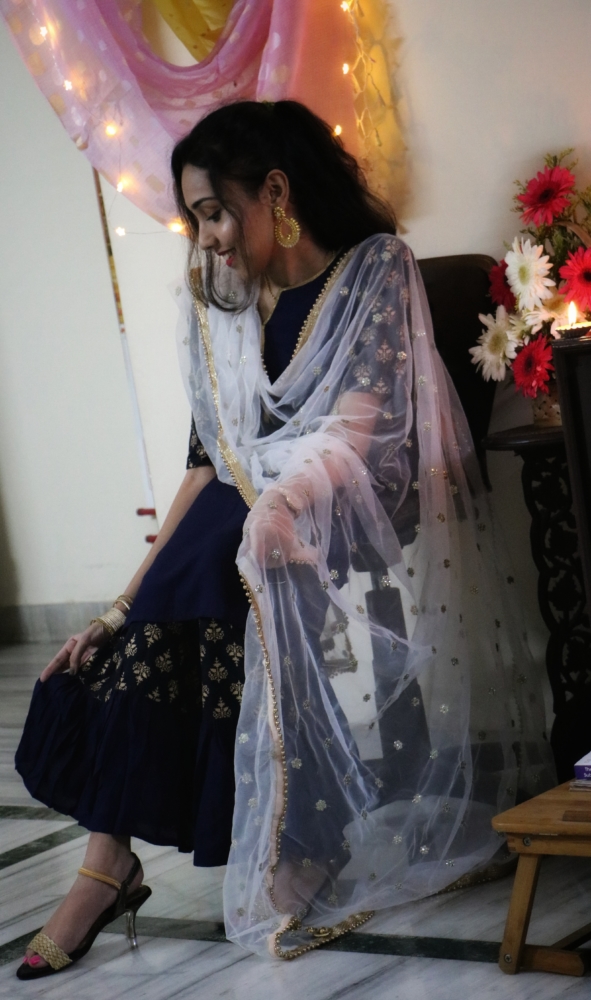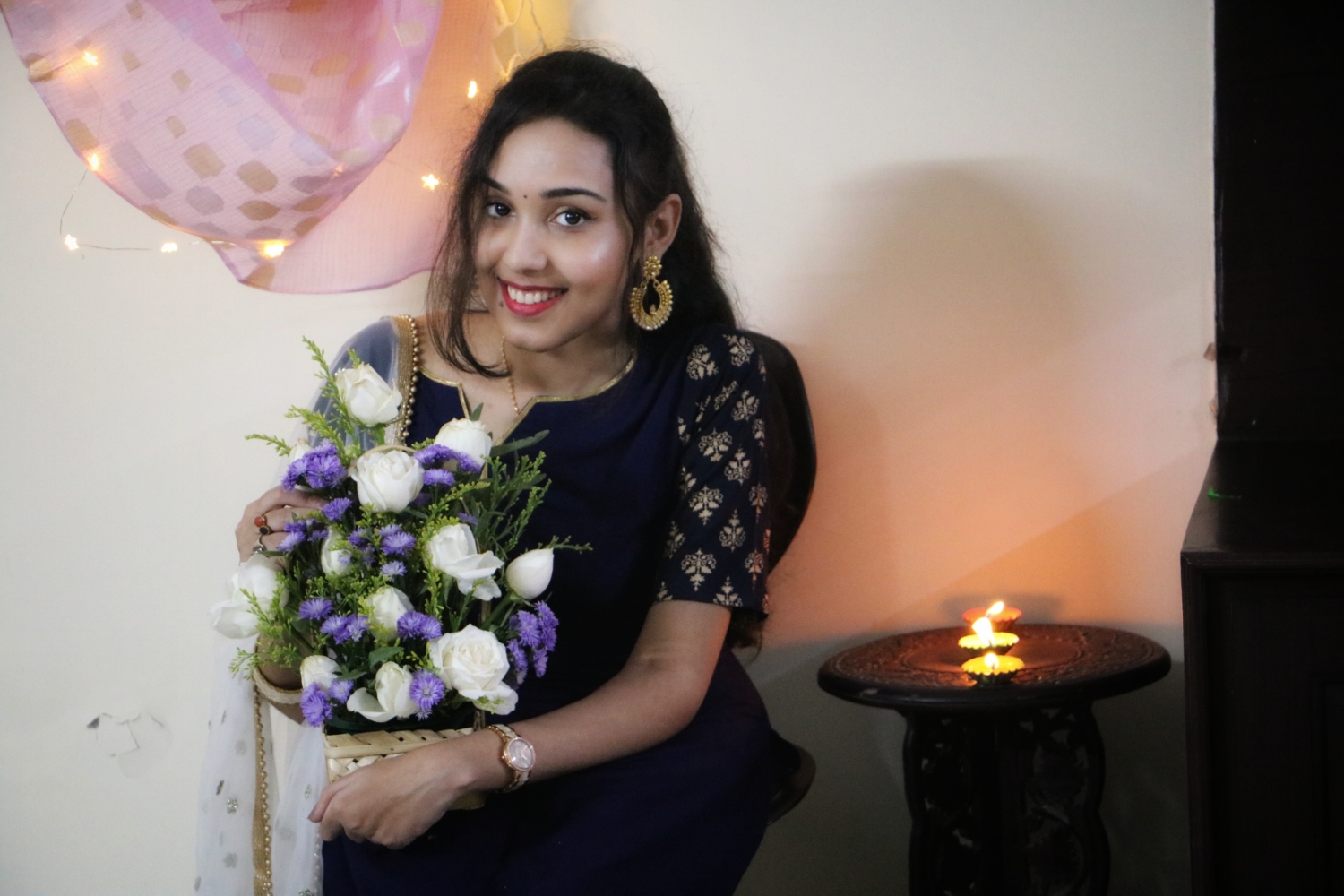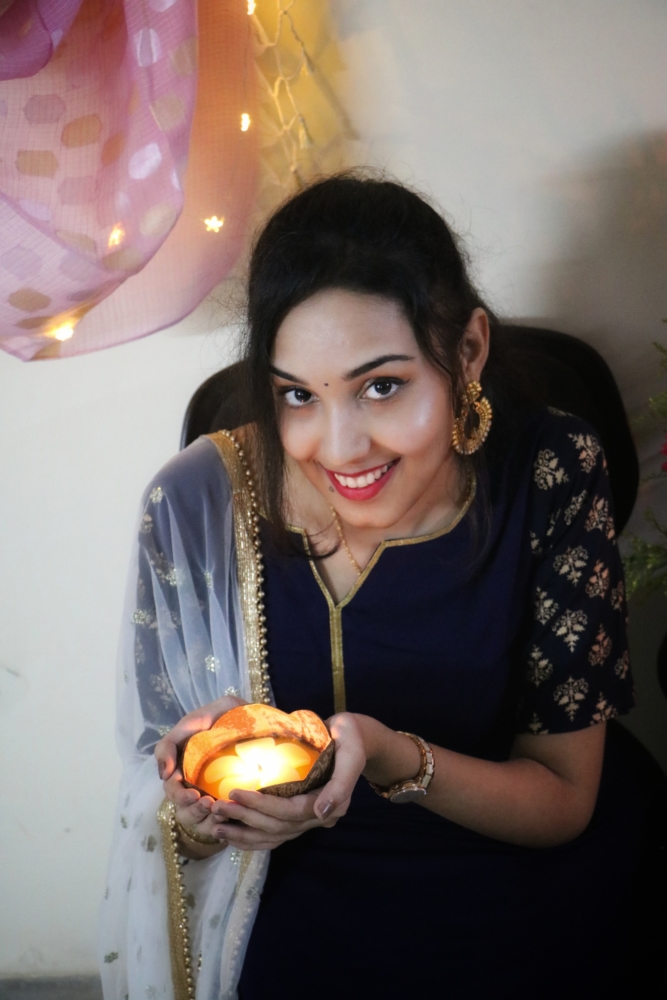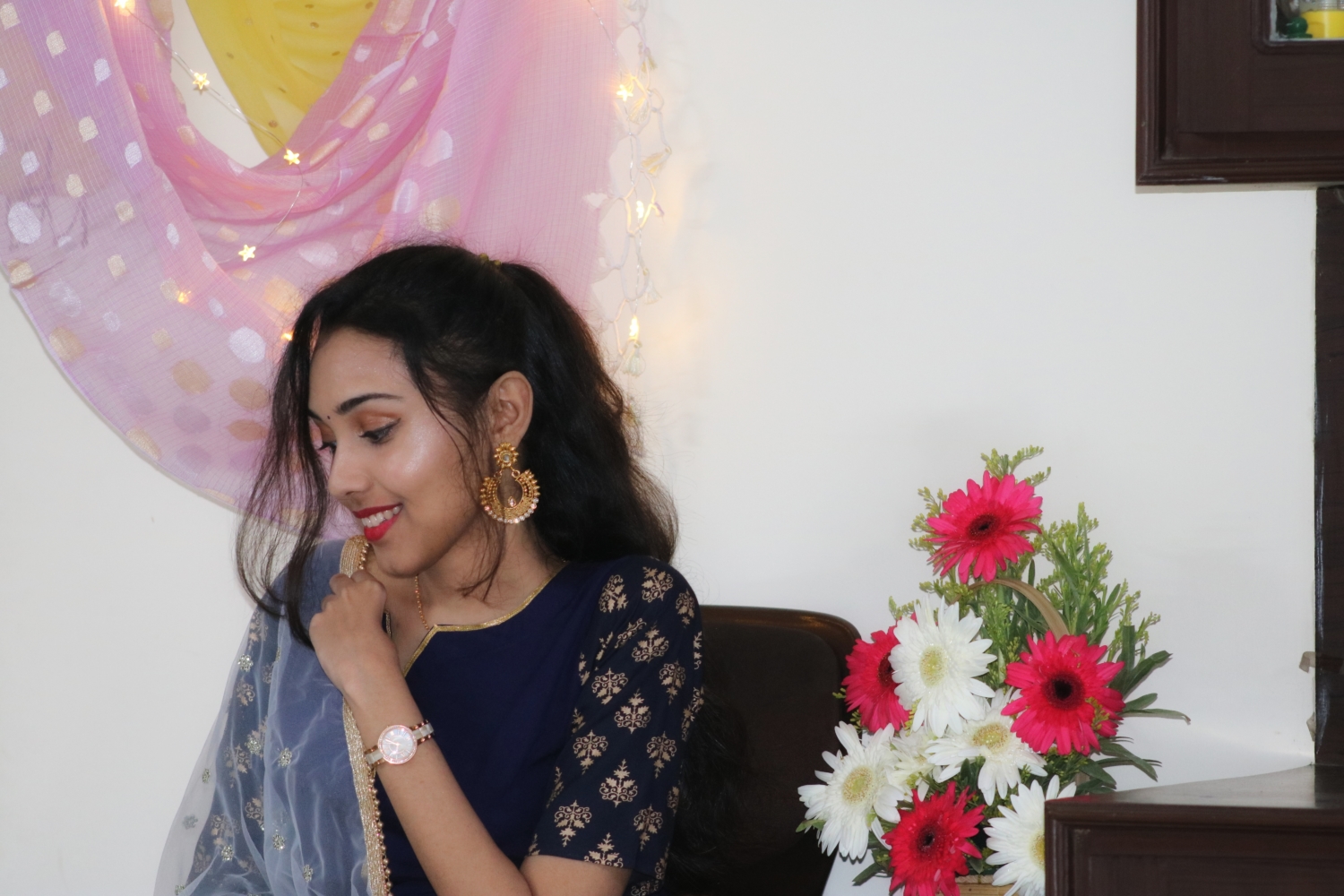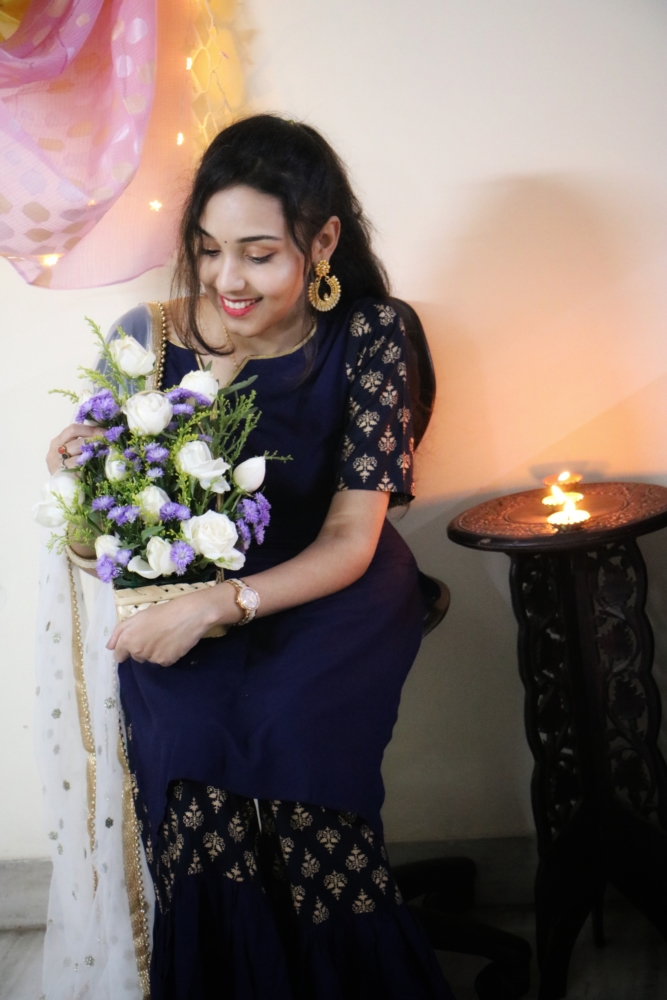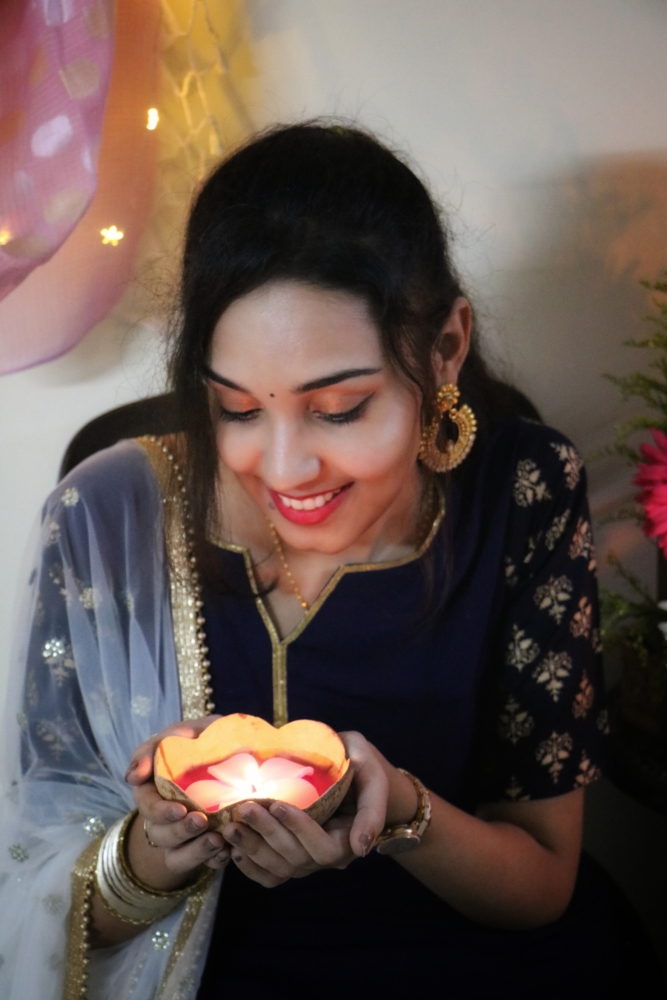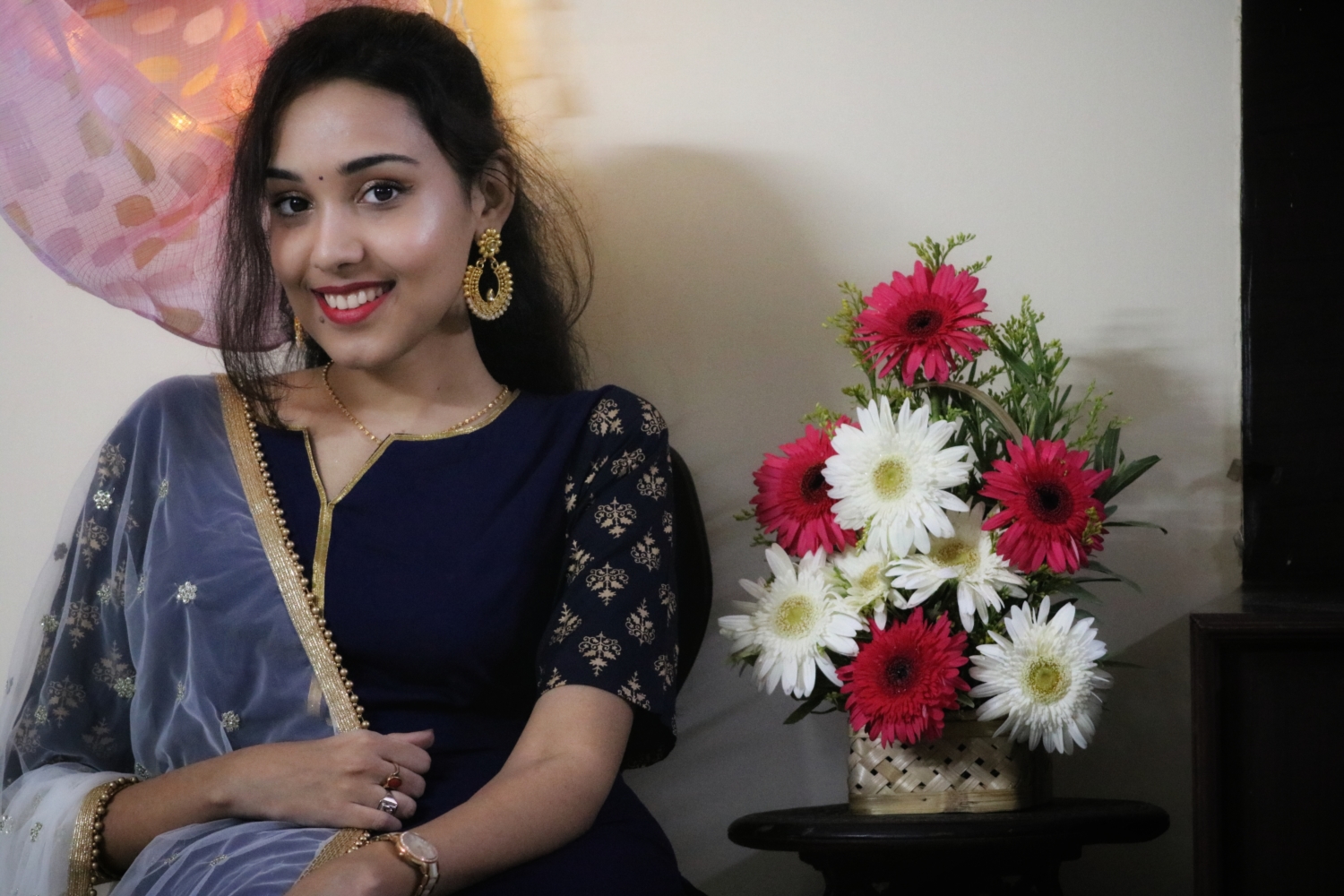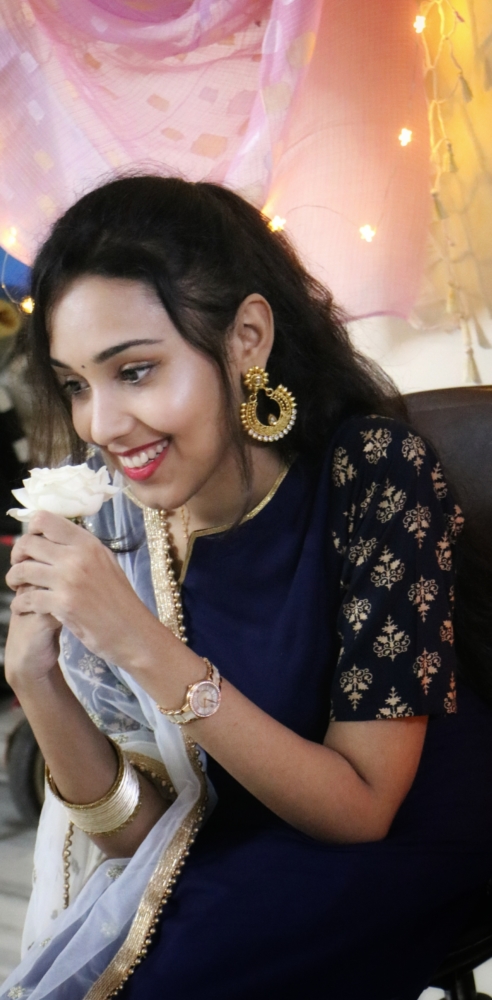 Hope you liked the Diwali lookbook I created with so much love! I absolutely enjoyed doing everything to make this post from the photoshoot, shopping, editing to every other miscellaneous thing and I promise, to make such posts more often.
See you next time!
Wish YOU a very Happy, Bright but NOISE-FREE Diwali

---

*I know YOU loved it here, why not SUBSCRIBE then*