We've all spent hours as preteens and teenagers slathering on those cheap, sparkly polishes passed down from the other women in our families (or purchased on a whim after a lot of begging). But once you hit adulthood or need to prepare for your first formal event, most of us graduate into the world of artificial nails, either by treating ourselves to our first professional appointment or trying out a DIY experiment at home.
If you prioritise your nails now, then you're likely familiar with the debate between the widely popular acrylic nail and the up and coming gel polish, both of which currently dominate the industry. And although both trends offer the possibility of artificial extensions, they have different application processes and are wildly diverse in terms of their individual pros and cons – which is why I'm going to go over just a few of the reasons why I prefer to use gel polish on my nails.
For starters, instead of just throwing the terms around, let's identify the fundamental differences between these trends. Acrylic nails come in a few different forms, but I'll be talking about the most common acrylic treatment today, which is when a monomer (a liquid) and a polymer (a powder) are mixed to create a thick paste. That is then formed over your nail (and usually an extension also) and requires time to air dry. Because you're actually applying a form of plastic to your nails, this layer becomes very hard and damage-resistant. Once it's all dry, you can throw a layer of colour or decorations on top.
On the other hand, gel polish is painted onto your nails (and again also on extensions if requested) in three separate steps, starting with a base coat, then a gel coat, and then a top coat, followed by regular polish for extra colour if desired. In this case, each coating needs to cure under a UV light for two to three minutes to dry. The result with this one is a softer, more natural looking nail treatment.
The DIY Method (Gel polish)
The most significant aversion I initially had to gel nails was the cost since getting them done at a salon can require twice as much cash as the acrylic application, and need to be redone more often if you are religious about keeping up with your nails. But once I discovered how easy it is to do them yourself, I was sold! All you need to get started at home is a UV lamp to dry your nails, and the appropriate layer polishes in whatever colours you like. You can find a complete gel starter kit with lamp, top and base coats, and a few coloured gels for under $40 on Amazon, or purchase these things individually to maximise variety in your collection. If you prefer to beautify on a budget (which I have to assume that all of us do) and like the look of gel nails, then you can't go wrong with building up your at-home kit, since it saves so much money in the long run.
Convenience and Style
I have never been one for big, flashy nails, apart from the occasional bright holiday theme or at-home experiment. In fact, I'm not huge on spending a lot of time completing any part of my look every day, which is the primary reason why I prefer the look of gel nails. They have a glossy finish to them and can be lengthened beyond the natural nail or decorated if desired, so there's plenty of versatility in style here, without the hassle of messing up or repairing broken acrylic extensions or waiting for several coats of colour and acrylic to air dry.
With gels, I know exactly how long I'll be spending on them and can decide whether or not I've got the time. When I do choose to focus on my nails for fun or have an important event coming, I am always able to create a quick and natural look that is appropriate for both my big and regular days, which means that I won't end up fueling my car or washing my dishes with an extensive french manicure – the gel looks are genuinely appropriate for any occasion. They are also easier to remove if you've used a soakable polish, whereas the removal of acrylic nails can damage the nail beds underneath.
You may also like to read "6 ways to use self-tanner on face"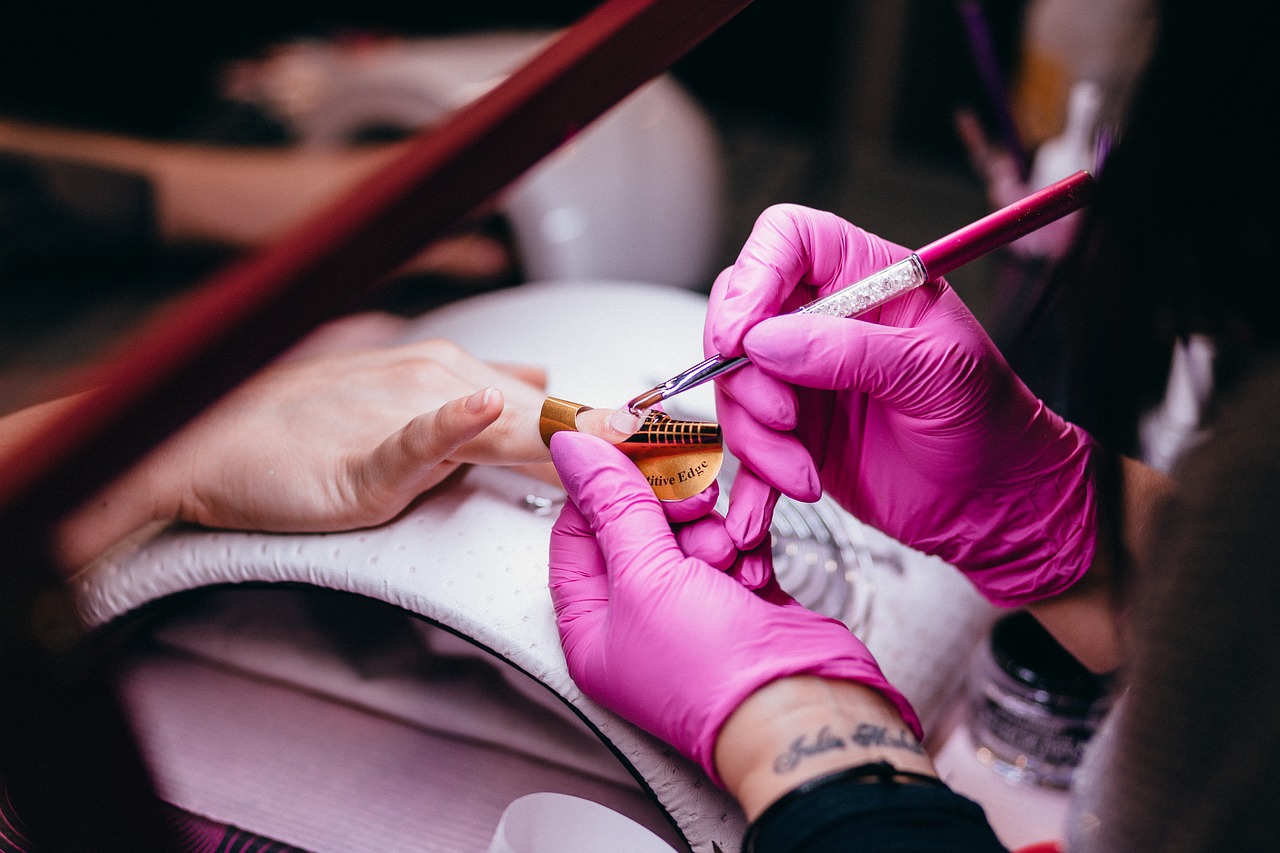 Appropriate for Me
            Because gel nails are softer than acrylics and can simply be applied to the natural nail length, they are more appropriate for my daily tasks than having thick and long extensions. Between typing at a computer, handling things at work,  and cooking food and cleaning up at home, I use my hands for a variety of messy and detailed tasks on a minute-to-minute basis, I and don't have the time to struggle with whatever I'm doing because I wanted a talon-like manicure for that wedding last weekend.
So although you can apply for extensions with gel nails, I usually don't, which means that I still get to enjoy the look of having my nails painted without constantly worrying about painful breakages and inconvenience. And even though the gel's softness makes it more prone to chipping, meaning that it doesn't stick around as long as acrylic nails, the simplicity in removal and application makes it no big deal just to touch them up or start all over again with a new look.
You may also like to read "Valentine's day Look-book: Not too bling, not too simple, just perfect"
Finally:
All in all, I would highly recommend trying out both styles to choose which is best for you. But if you know that you're a busybody or are on a budget, then gels are the perfect miracle solution for when you just need that extra pop of colour.
---
*A guest post by Jordan Klee from Beautifully Alive*
---
*It'd be lovely if you could subscribe to Nikki's talk*
---
Summary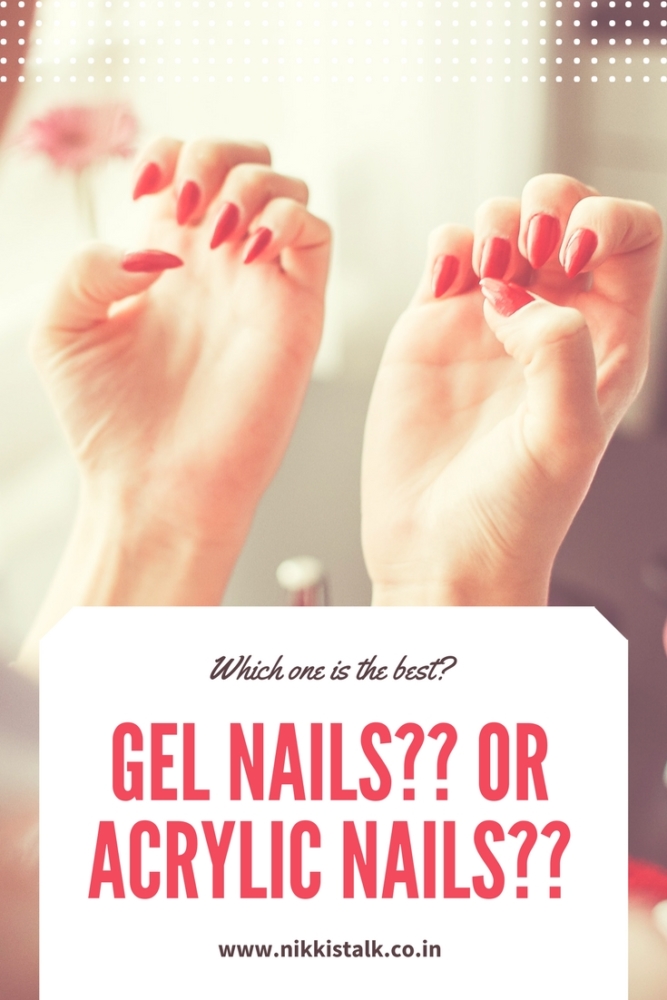 Article Name
Why I prefer Gel nails over Acrylic nails?!
Description
Author bio: Jordan is the beauty and brains behind Beautifully Alive! She loves eating healthy and trying new recipes.The self-proclaimed Zumba Queen has a passion for beauty products and loves reading new books. She's always down for a DIY project!
Author
Publisher Name
Publisher Logo