Another product I received from Smytten, Kimsukadi tail from Just Herbs. I love testing out new beauty products. Especially, facial oils. As you all know, they are my favorite skincare products. So, this glow boosting facial oil is a made in India product. Totally natural ingredients. That's something I prefer.
So… let's see how it works!
A little bit about the brand:
Just Herbs is a line of pure, bespoke, and Ayurvedic results-driven skincare made from certified organic and wildcrafted ingredients collected from across India. The brand stands for three principles, safety & full ingredient disclosure, bespoke experience, and luxurious efficacy.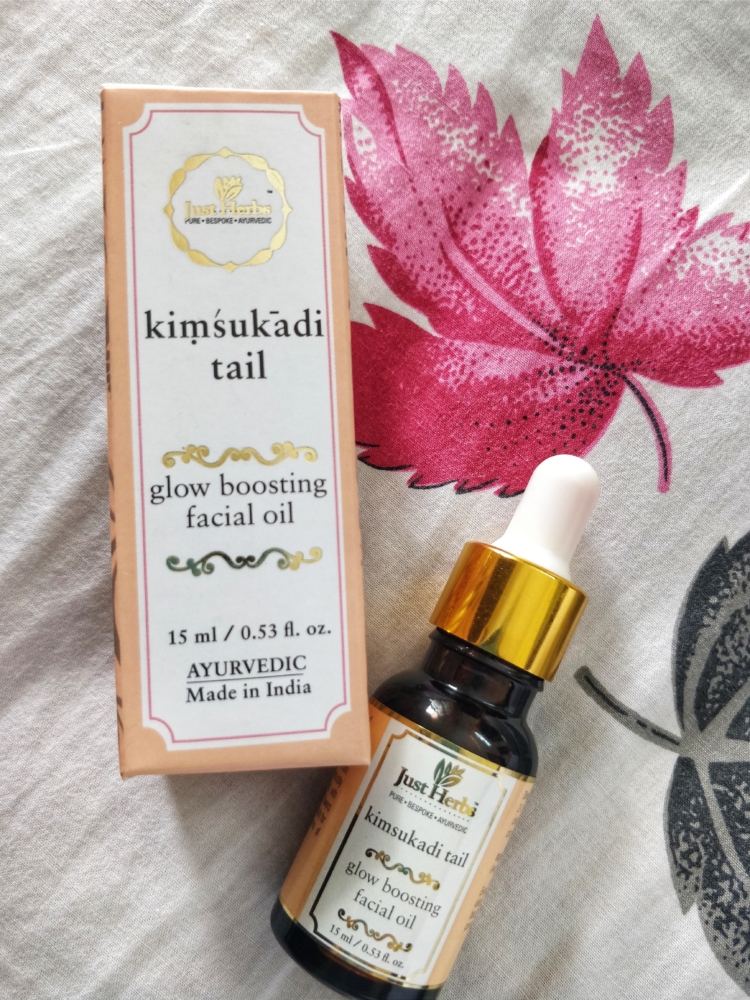 Directions to use:
Use the dropper and dispense 2 to 3 drops of the Kimsukadi oil. Now apply it evenly all over your face after cleansing (I used Biobloom facial cleanser). Then, gently massage it into your skin. Until it's absorbed completely.
Product Description & Details:
The glow boosting facial oil comes in a 15 ml packaging, inside an amber-colored glass bottle with a dropper to dispense the product.
It says, "This glow boosting facial oil is a blend of seventeen precious herbs noted as Varanya Dravyas in the Charak Samita, an ancient Indian Sanskrit text written thousands of years ago. These naturally occurring glow boosters along with several other plants, roots, and flowers have been celebrated since antiquity for helping improve the appearance of pigmented, dull, and aging skin.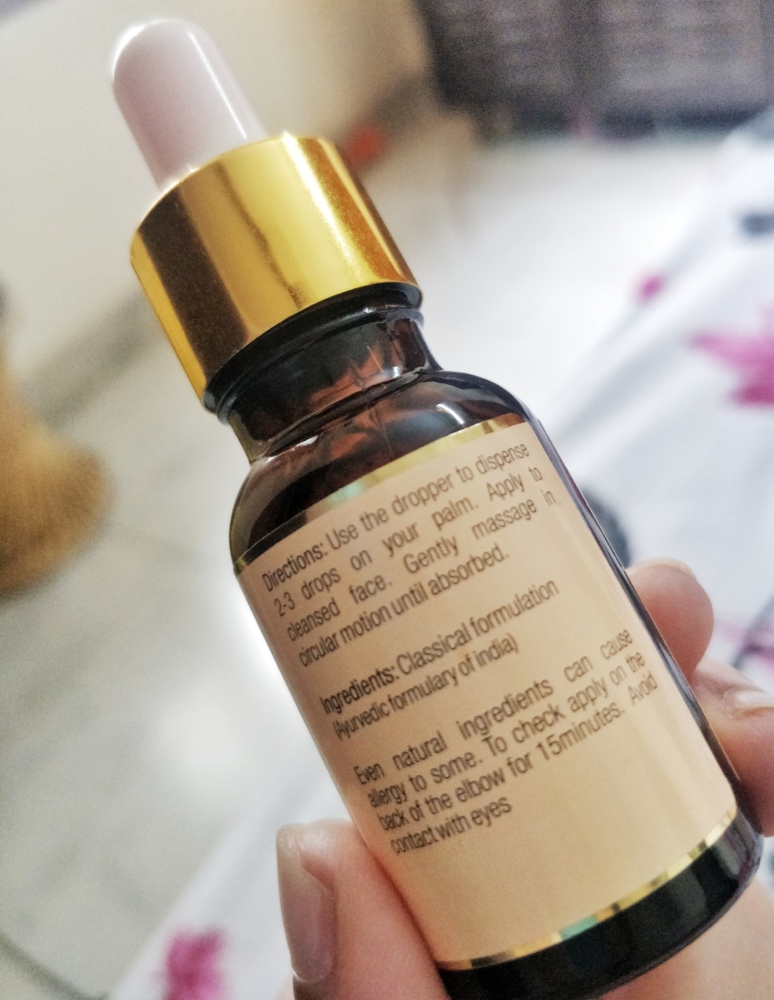 Review:
I applied it twice a day hoping for a soft, hydrated skin the next day morning. But, I must say, I'm a little disappointed. My skin felt just as dry as the last day. Mine is normal skin type and it didn't help me much, that being so, I assume it wouldn't work at all for dry skins. But this probably works well for the oily skins.
The only thing I loved about this is that the oil is completely absorbed into the skin without any greasy look on the face. It feels just as fresh. As long as the oil is on my skin, I felt great but once it's washed off, my skin is back to normal. It didn't contain any moisture.
And, you know how the aroma of a product is the first thing that I notice. With this Kimsukadi tail, I didn't like the scent of the oil. It's not very appealing.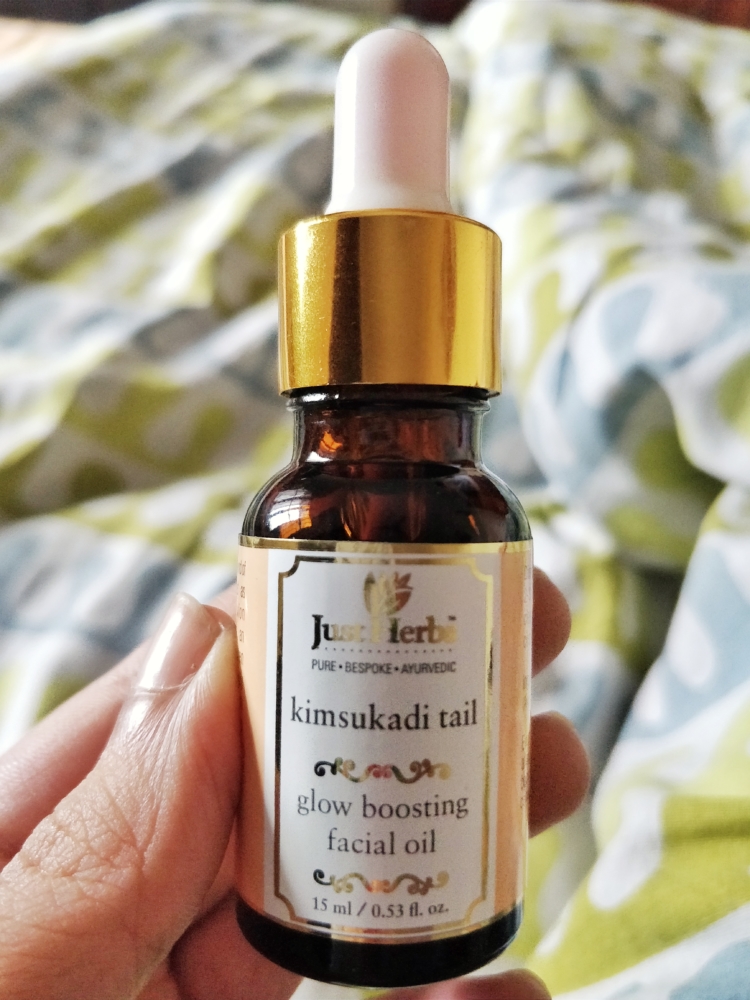 Kimsukadi oil price: 1595/- on Just Herbs, while it's only 1445/- on Amazon. I know, it might still seem pretty expensive but as it's an oil and you won't be using more than a few drops every day, it will easily last for about two or three months.
Final opinion:
I don't mind buying it again. Clearly, it didn't work for me.
Would I recommend it to someone? No. Maybe for just oily skins.
My rating would be 2/5
Lots of LOVE,
Nikki.