Say bye-bye to your monotonous sleepwear! We put in so much effort to make our day outfits standout but we always somehow seem to neglect our nightwear. That is so not fair, right?? A nighty is a staple of every woman's wardrobe. We all own a set of boring, shapeless, floor-length nighties when it comes to nightwear but we can go much more creative with our sleepwear too. There's much more to a Nighty you still need to know. One might think why to worry about nightwear which you only sleep wearing it but using the correct nightwear is also important. So… here I am with a "Nighty Guide" for you!
Trendy Sleepwear Guide 101
Now, I'm going to show you 5 different styles in nightwear which I liked the most and you decide which one is the best for you. Again, winter and summer nightwear might be different depending on the comfort of the fabric but the styles will be the same. So here we go then!
1. The mid-length Nighty
Those floor-length nighties are so in our mom's time, but this new mid-length nighty is in trend now, without compromising the comfort levels. It's simple, chic, comfortable and trendy. What all can we ask for!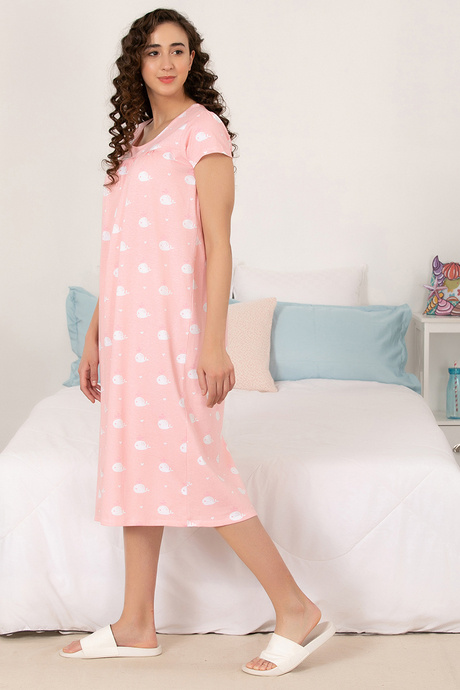 2. The Satin Nighty
Satin nightwear looks super elegant and utterly stylish. This has always been in the trend and I don't think this will ever go out of style. The flowy, shiny material keeps you warm and beautiful. Satin and lace add a feminine touch to any clothing.
3. The Graphic Printed Nighty
Graphic tees are love, and so are the Graphic nighties. Make a fashion statement with such Graphic printed nighties. If you are a teenager or someone in prime '20s, consider this as a must in your wardrobe. These are so perfect for girls sleepover or PJ parties.
4. Tiny details that change the whole vibe
In any outfit, let it be a day outfit or a night outfit, tiny details matter a lot. It can make it or ruin it. So try to have that little beautifying detail to your nighty if you want to make it stand out. Perhaps, frills at the bottom or a little lacey detail changes your vibe totally.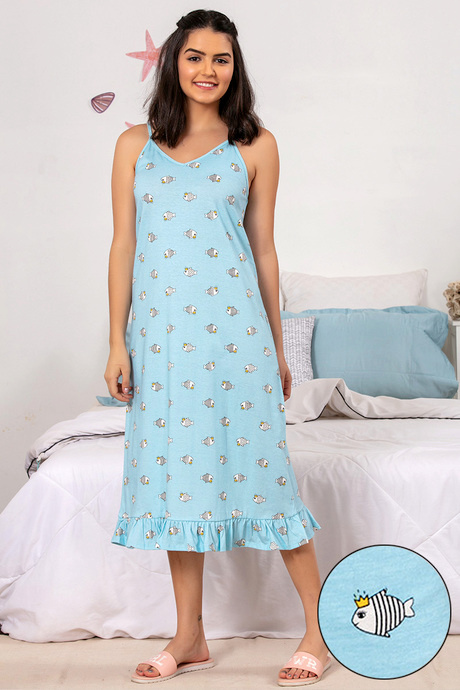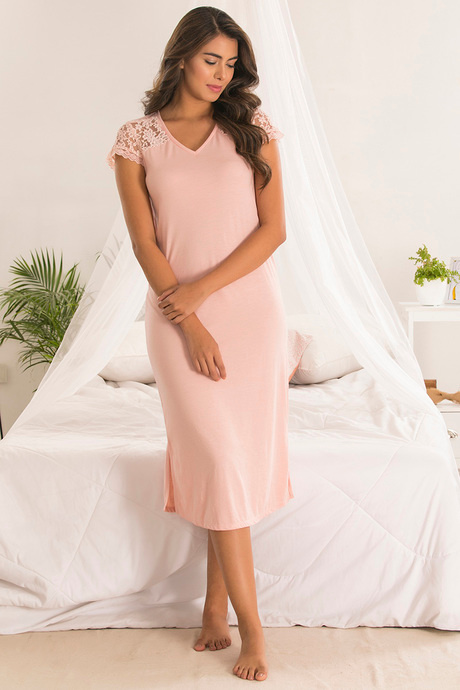 5. Plaid Shirt style
Shirt dresses are already so trending and the plaid shirt dress is more than that. The plaid style is everyone's favorite. We all have plaid day outfits, then for a change, why not a nighty now. This super stylish plaid sleepwear is a definite trendsetter and every single closet needs to have one. And the 3/4 sleeves, that makes the whole look more effortlessly elegant. This kind of sleepwear blends in with the style of the person wearing it. Suits everybody.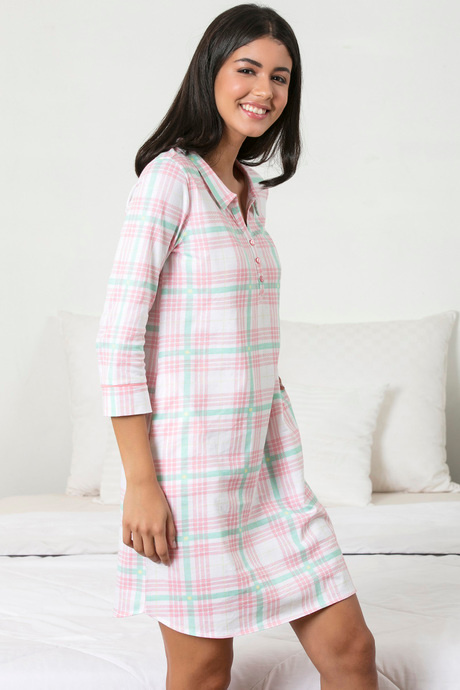 Recommendation: Top 5 fashion websites for a trendy wardrobe
Voila! So this is our "Trendy Sleepwear Guide 101." See, you could go creative enough with your nightwear as well. And why not if it's something that makes you feel good. Let me know which one is your favorite.
Have a happy Nighty night!!
Catch you later, peeps!
Nikki.
---
---
*Subscribe & Enjoy your stay here*
---
---
Recommendation: 10+ Instagram stores you should be following by now