Hola, Sweethearts! A very happy Raksha Bandhan and an Independence Day to you all. I hope everyone is having a fantastic time with your families. I know I did. It's a pretty busy day for me as there are a lot of things to celebrate today. Raksha Bandhan, Independence day and also happens to be my friend's birthday. So, I thought why not I let you sneak a peek into my Raksha Bandhan celebration today.
This day started quite early and the celebration continued pretty much all day. Raksha Bandhan is a very special day dedicated to the love shared between siblings. Usually, it's said to be celebrated by brothers and sisters but I believe it can be for any two persons who promise to love, support and protect each other no matter what. And yes, like every year, I promised myself to be there for my little brother at all times. I also know that he did the same, although we haven't explicitly expressed our feelings in words. Honestly, do we even need to do that when we know each other so well?
So, okay… enough of being all mushy and let's get into the celebration part!!
First comes my #OOTD. The flare of this outfit is so beautiful and felt very apt for the day.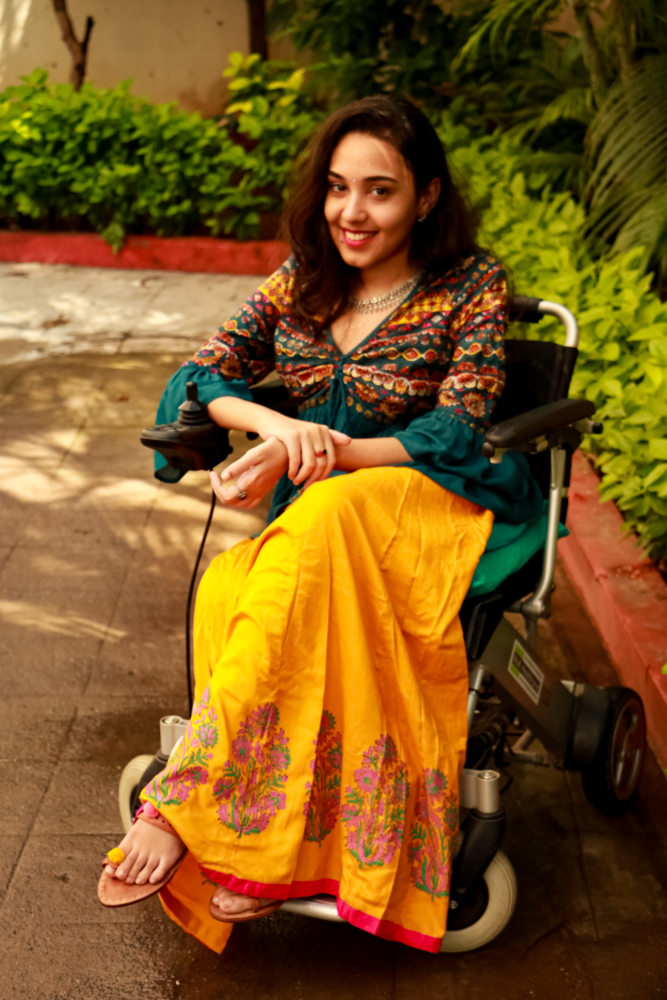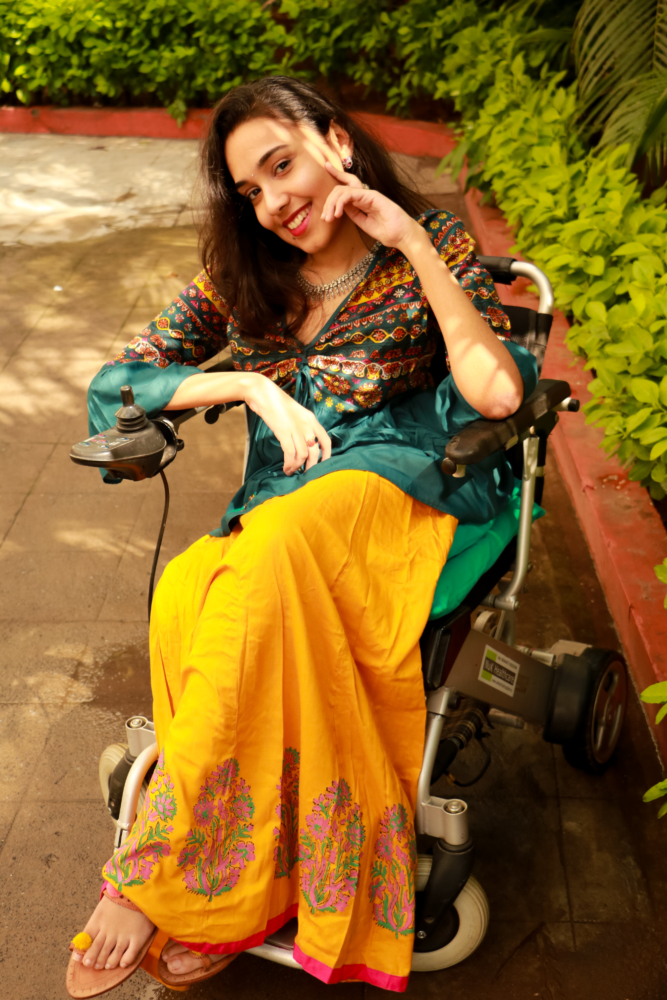 Getting festive ready is my favorite part of every festival. This Raksha Bandhan, I got this mustard yellow long skirt from Myntra's end of Reason sale and an A-line short Kurta from Melange, lifestyle stores. At first, I thought the skirt will be the star of the show but unexpectedly, the top stole it. Look at that beautiful teal blue with the printed yolk.
Adding a piece of the silver neckpiece and ear tops, this outfit turned completely festive. Don't forget the Bindi. Indian attire is never complete without the Bindi. Overall, this is my vibe today.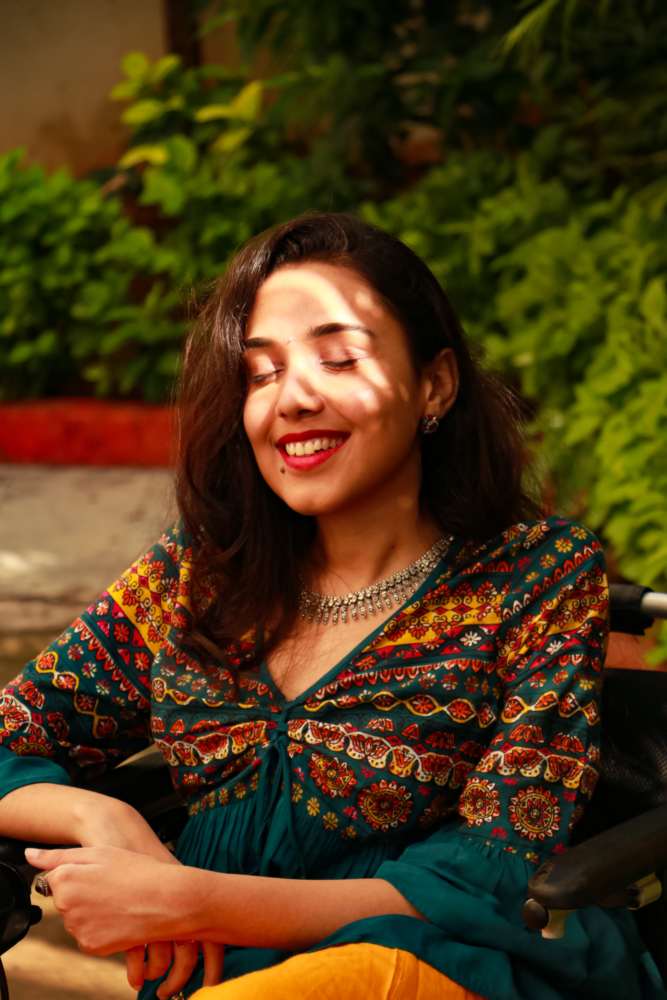 Coming to the makeup, I did not have much time for it so I did my go-to 5-minute look. I used only five products. Concealer, creamy pink eyeshadow, Mascara, eyebrow pencil, and a matte vine red lip color from Chambor. As you know my motto, your makeup looks the best when it isn't obvious. That's all.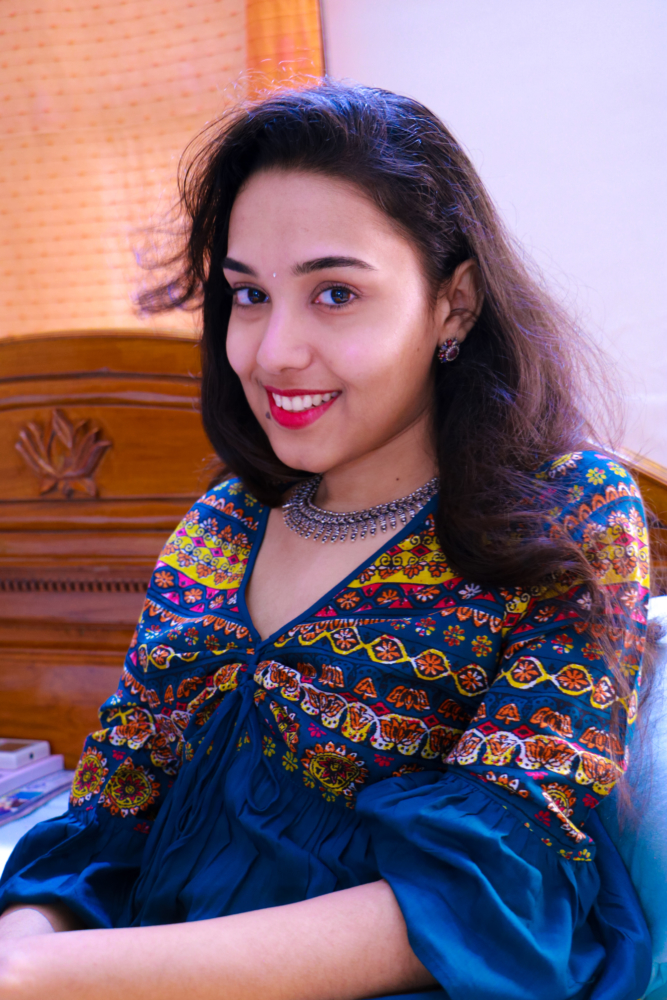 Then, tying Rakhi.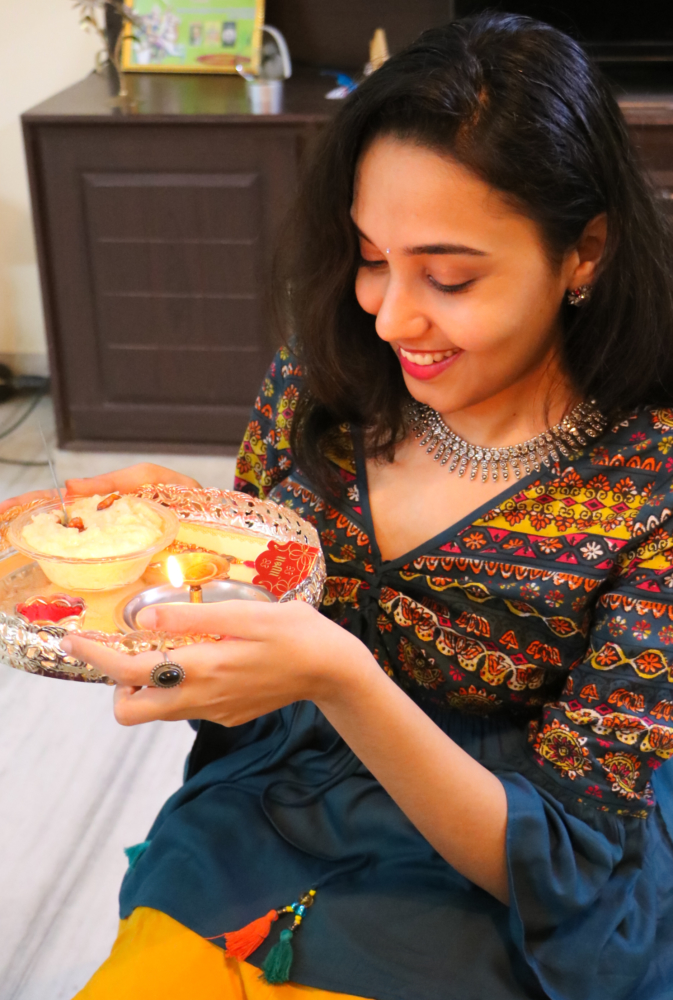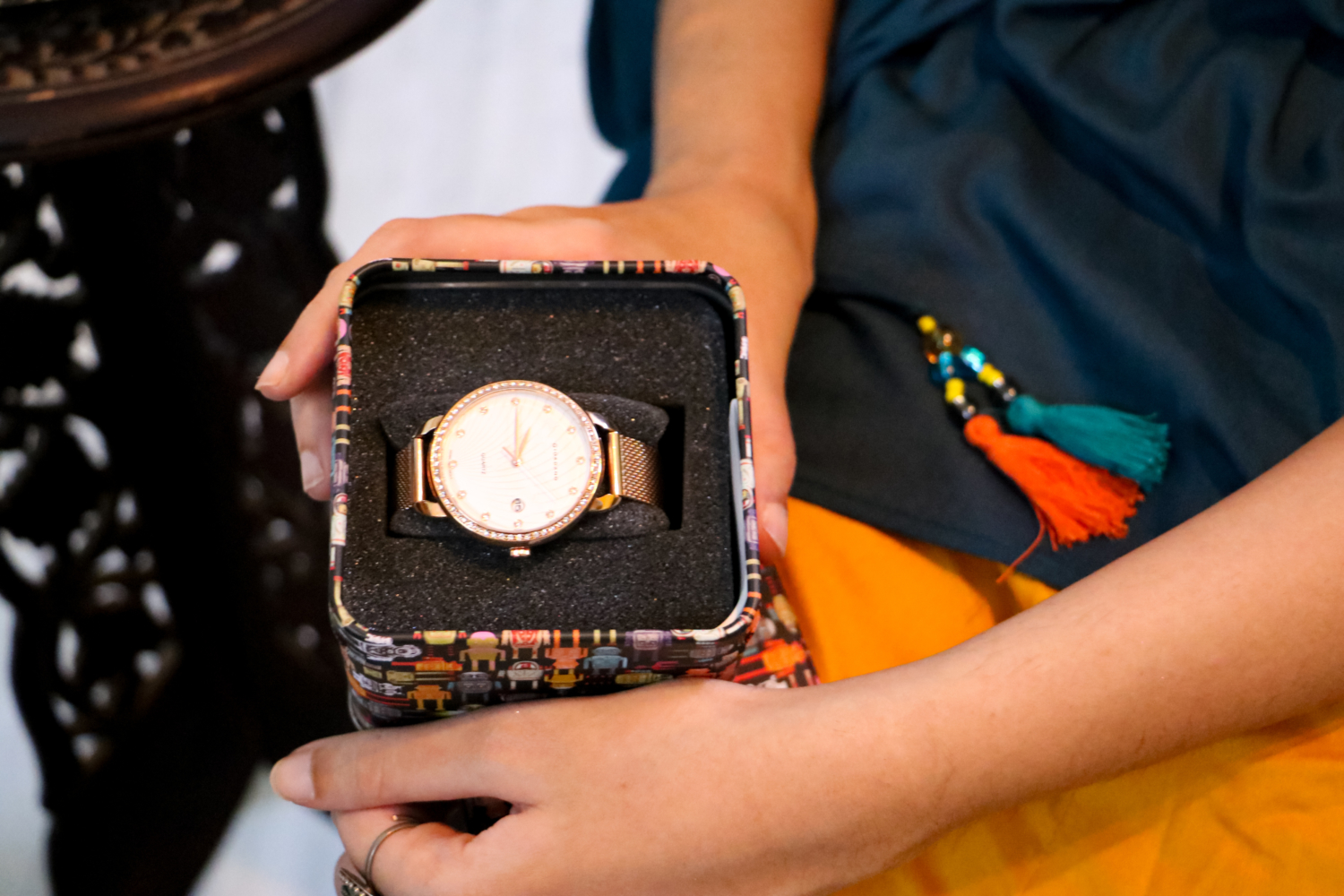 And this is the Rakhi gift my brother bought me. A Giordano watch!
Here are a few more snippets from my Insta stories: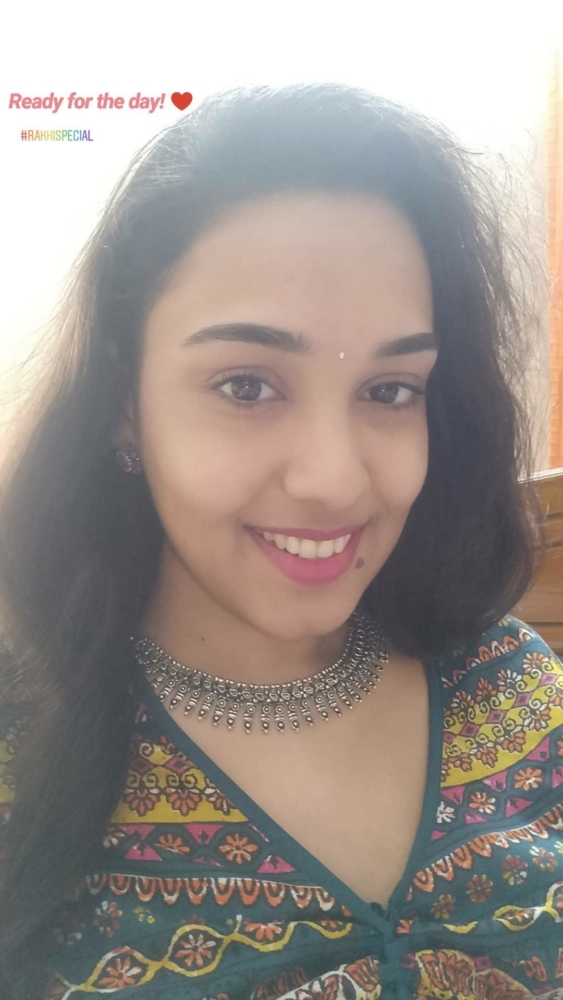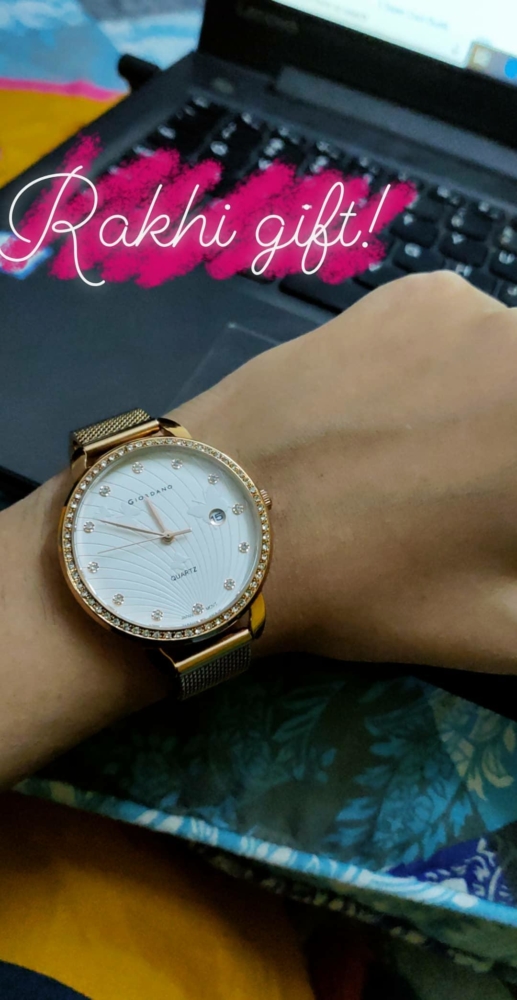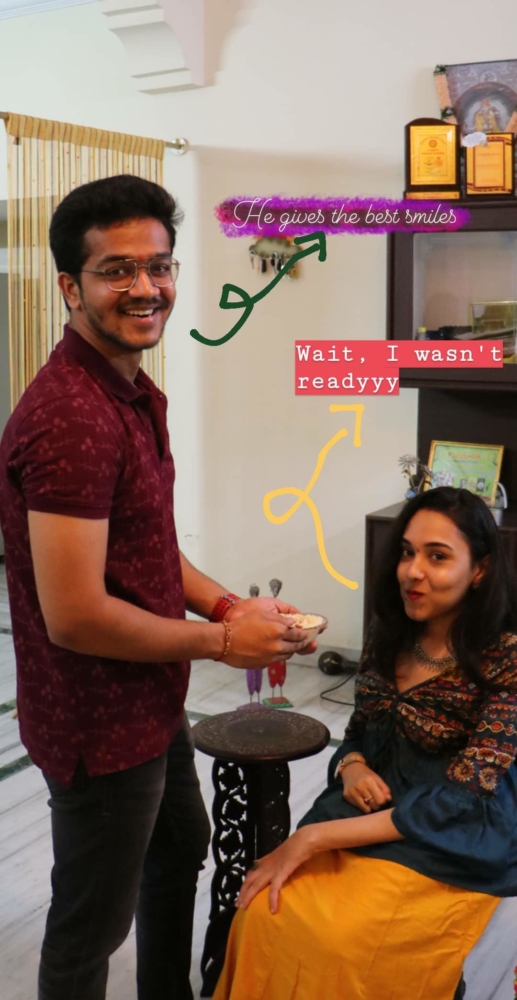 So… That's my day. How was yours? Let me know in the comments below.
Lots of LOVE,
Nikki.
---
*Subscribe, Subscribe, Subscribe*