Tick tock, tick tock, tick tock! The clock is ticking as Valentine's day is fast approaching and I'm here too with Valentine's day lookbook. I know it's a little late but I'll make it up to you. For this lookbook, I had to go through lots of websites cause I don't want to wear something that's got too much bling nor that's too plain to notice. And I also chose not to wear reds, blacks or pinks. All those colors are so common, isn't it! So, this Valentine's day I chose to wear something dreamy. That's why I selected this dreamy blue dress which has blue petals all over and much more beautiful accessories to go with and of course the classic red lipstick.
So, I have got this pretty dress from Shein and the accessories (earrings and bracelet) from Myntra. You can click on the links to add these pretty things to your wardrobe as well (not affiliate links). Every single thing I have used here is pretty simple individually but together they make a fantastic team.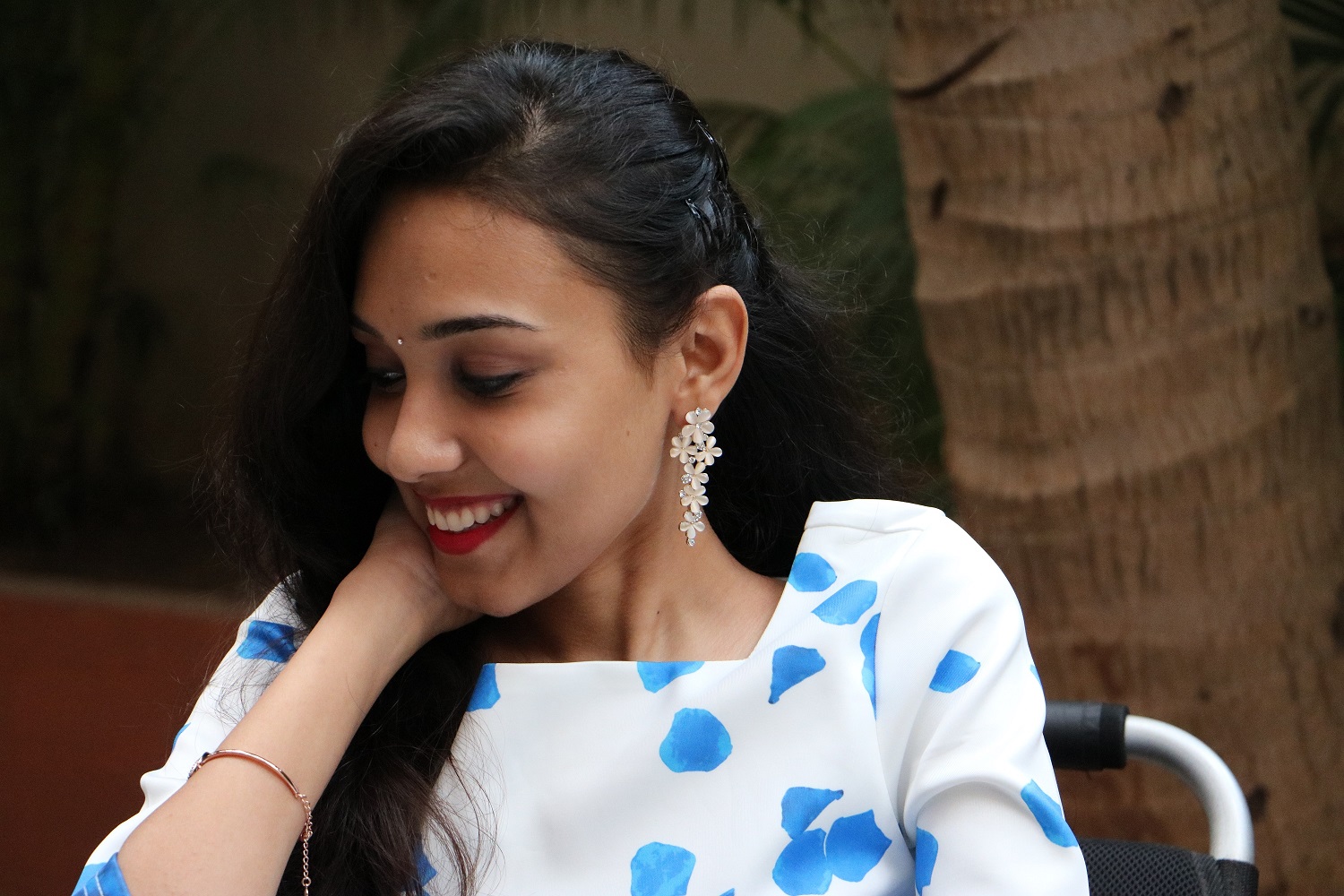 The earrings went beautifully well with the dress and to make this look more stunning a cherry red lipstick is all I needed. I absolutely loved how simple and stunning this look turned out.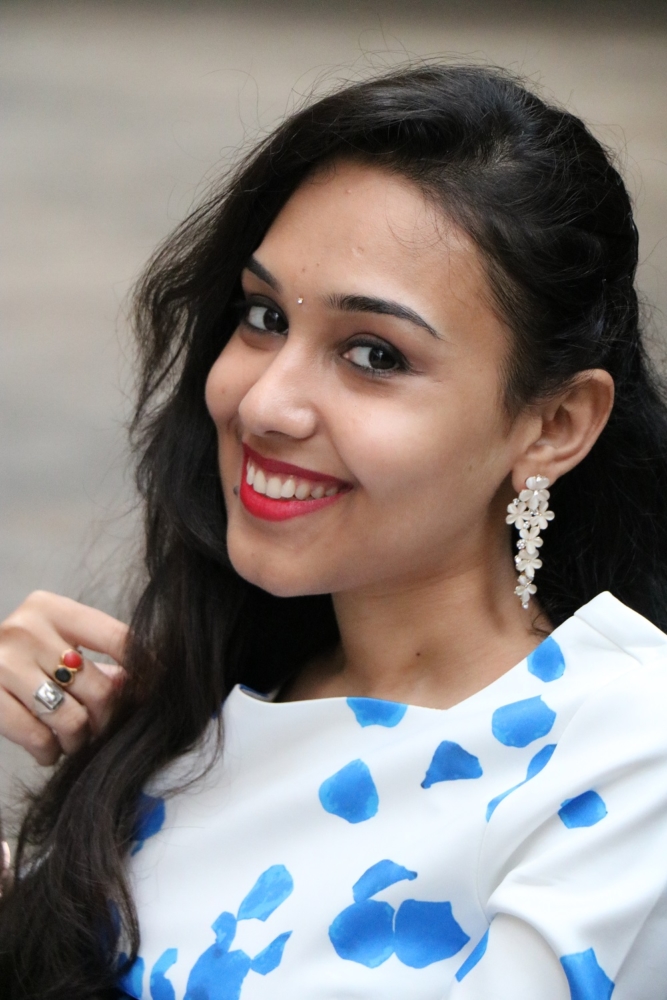 Everything I wore here, right from the makeup to hairstyle, is so easy to carry. And it's important to wear something you are comfortable to carry.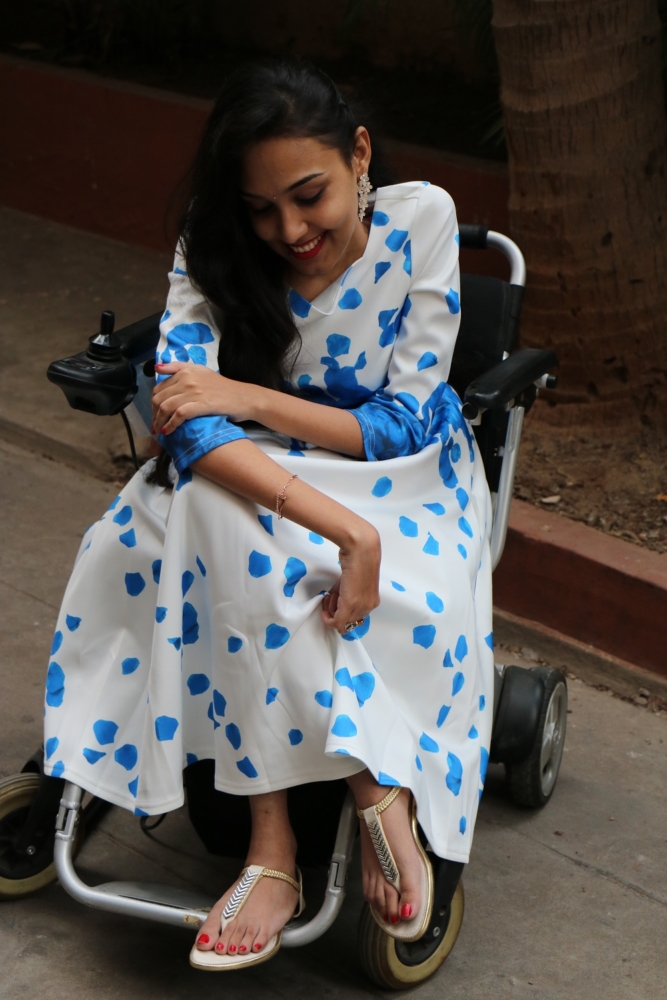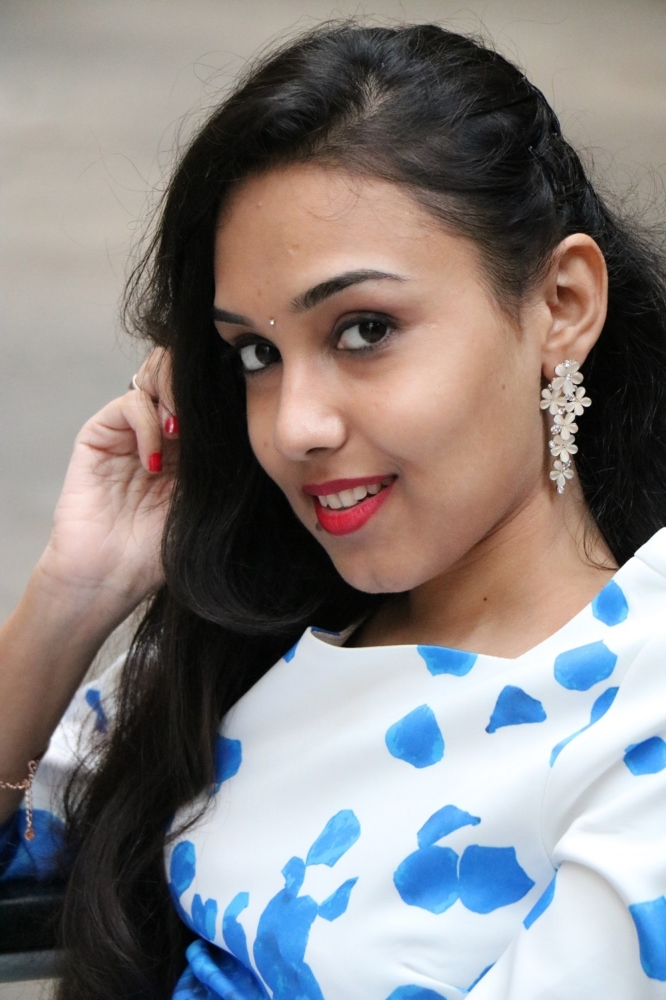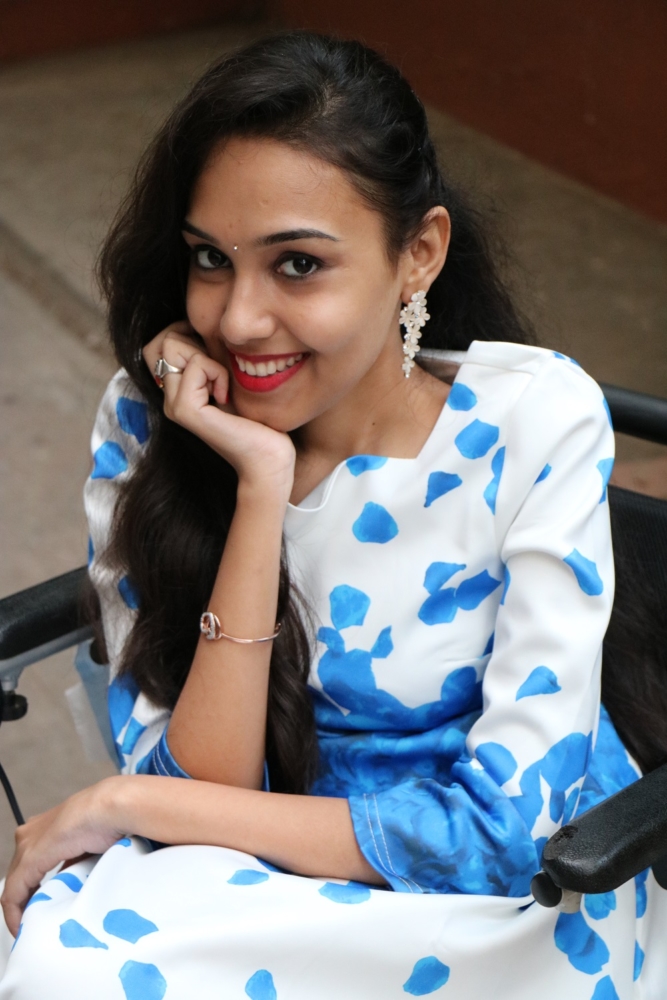 Sorry, I forgot to get the closer shot of the bracelet but it's really pretty and sweet. 🙂
Also, check "3 chic college styles with a touch of Denim"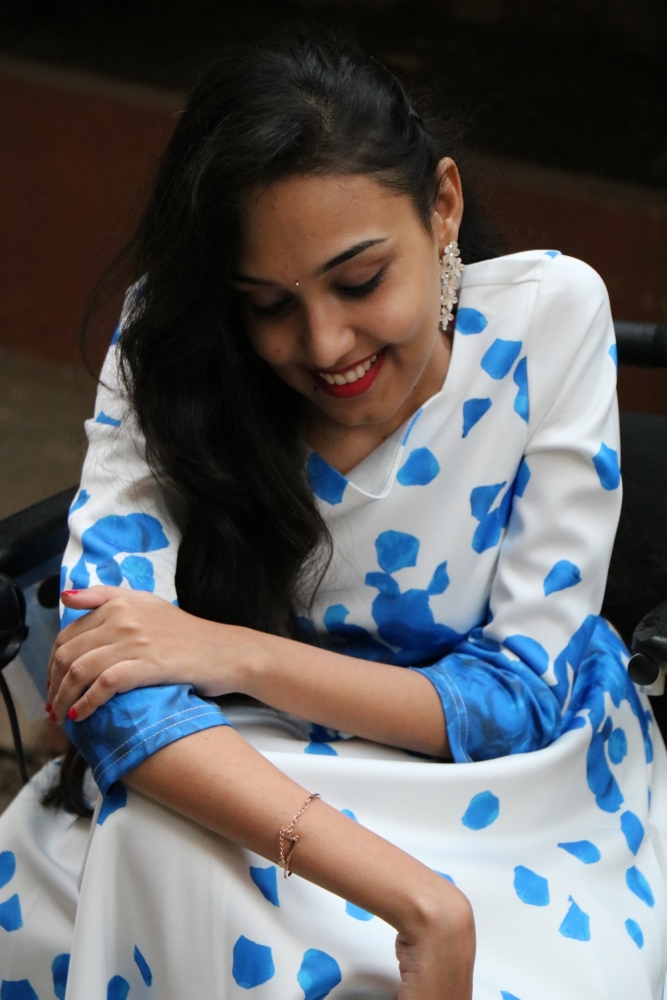 This look includes:
A floral dress for a dreamy look (Shein)
Earrings from Myntra
Red lipstick
Side swept hairstyle
That's all. And above all, think beautiful, that's all matters. Hope you liked the valentine's day look and if you did, like, share and comment. Have a happy Valentine's day!
Xoxo
Nikki
---
*Subscribe to our channels*