Hey, you guys! I wish you all a very, very happy Holi. Hope the colors splashed on you today brightens up every single day of your life. Holi is the most joyous festival of all, and I know, you all must have enjoyed yourself to the fullest. On this vibrant occasion, I'm here with the #4 in the Vibe Today series. So… without any more further ado let's just dive right into today's vibe.
Okay… this is my vibe today! It was breezy and peachy at the same time.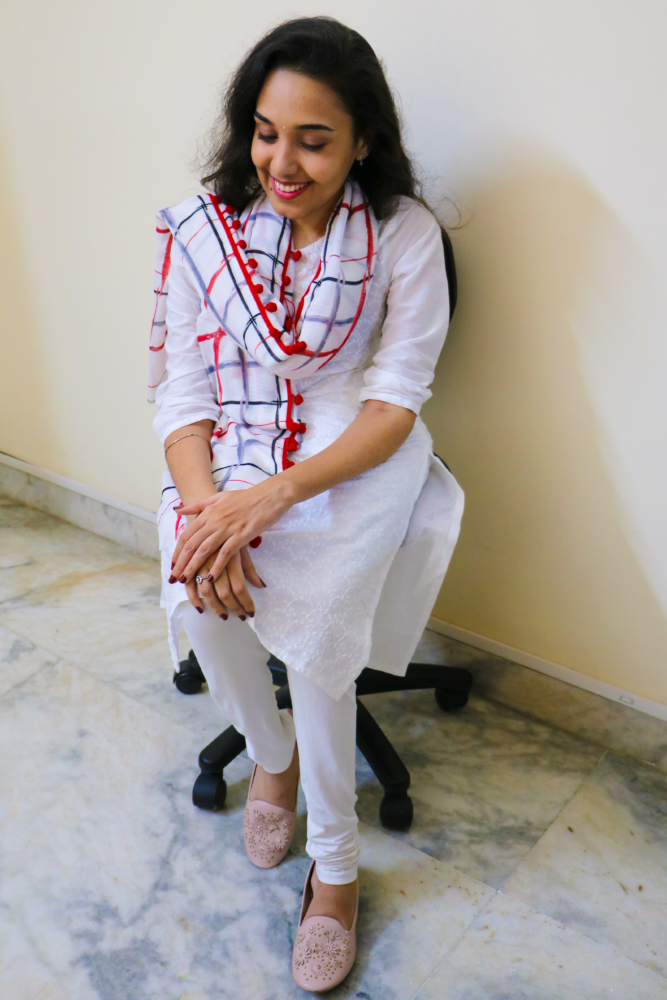 Actually, at first, I have no intention whatsoever of creating a blog post about this Holi look because I thought, it's all so basic… what's so different about it so I have to take it to my audience. But after I've put together everything, I so loved how just a few basic things when put together created something so pleasantly beautiful and so classy outlook. Ergo, I've resolved to bring it to you. Hence, the concept today is "Simplicity is the best!"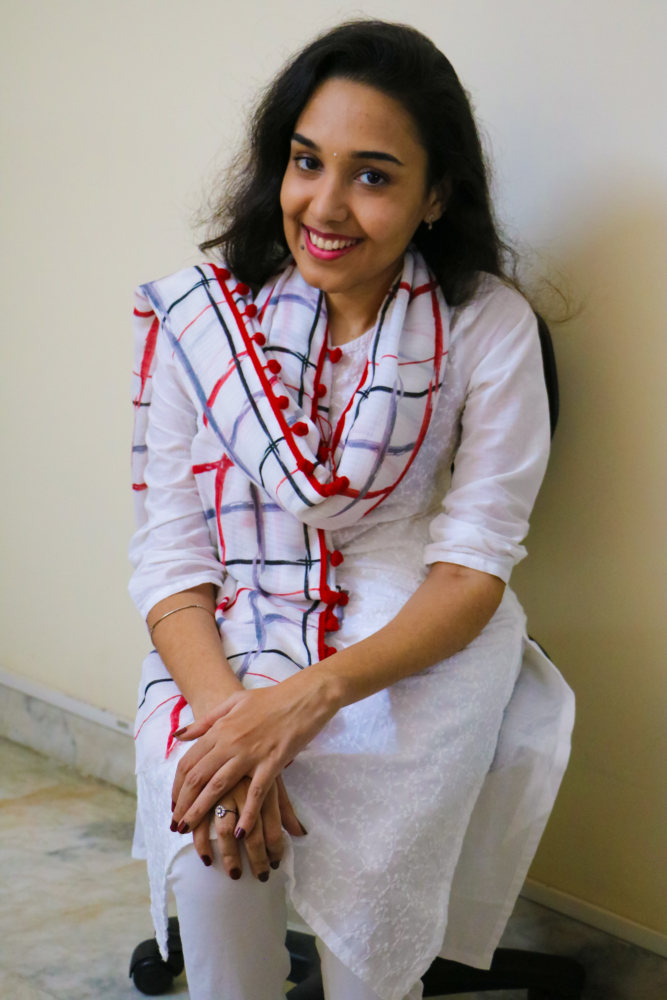 Every single detail in this look is super simple if seen individually, from the finger ring I was wearing to the nail color, but when brought them all together, it's the final output.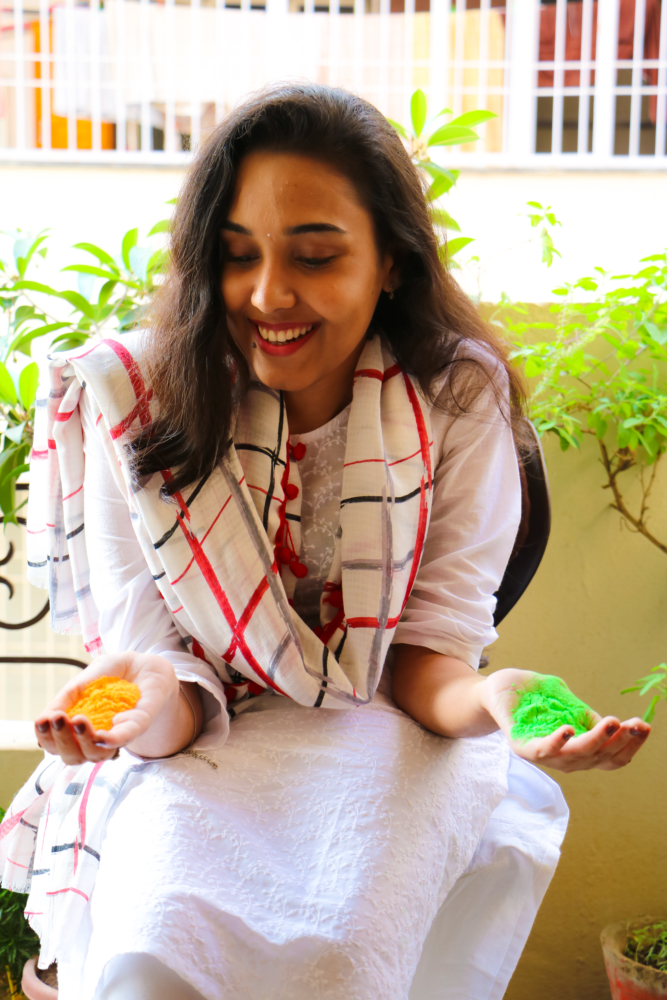 Out of everything I was wearing in this picture, the stars are the lip color I got recently and the stole. They added a charm to the super basic outfit. The lip color is from Revlon color burst, in the shade 'Daring Pink' (code 42) and the stole is from Ginger from Lifestyle stores. The super cute blush pink footwear also happens to be from Ginger. It's the current footwear I'm crushing so hard these days.
And the makeup is the bare minimum, and I've just highlighted my eyes a little as I demonstrated in this. Natural eye makeup.
In case you missed my last vibe today article, here's it! #3 Boho Style (Thought you might like it as well)
So… that's all about the vibe today, I hope you found something in this post that interests you. I'll see you next time until then take care and stay connected to my channel.
Recommendation: Taking care of your skin both before and after Holi is essential as the chemical colors that touch your skin might be harmful. Here's one of my skincare post that might help you a bit with that.
Happy Holi!
Lots of LOVE,
Nikki.
---
*Subscribe & Stay Connected*