Happy New Year, amigos!! Welcome to 2019 and also to the next post of my 'Vibe Today' series. Can you believe it's already 2019? Last year, 2018, was over what seems like in just a blink. It's given me lots of things to be grateful for all my life. When I'm at the end of a wonderful year and at the beginning of another fantastic year, I'm experiencing a riot of emotions. Okay, enough of my blabbering about emotions and all, today is a day of fun and that's exactly my plan for my first post of 2019.
So, 2019 is here now and I wanted to do something fun, special, interesting, and most certainly not the usual for you guys. Ergo, I'm welcoming 2019 in retro style. I bought everything, from outfit to accessories, long back but somehow I couldn't put all this together but finally, now's the time. I'm so thrilled that I pulled off a retro style and the outcome was beautiful. I definitely don't mind seeing myself in more of these retro styles. I'm so excited for you to see this.
I absolutely adored my vibe today. It's quite unlike me, yet somehow like me. I can't decide. Anyway, everything came together at the end of the day and that's what is important. I so very enjoyed creating this look and I hope, actually I kinda know that you will enjoy it as much as I did.
O-okay, time to reveal the look!
Ta-da!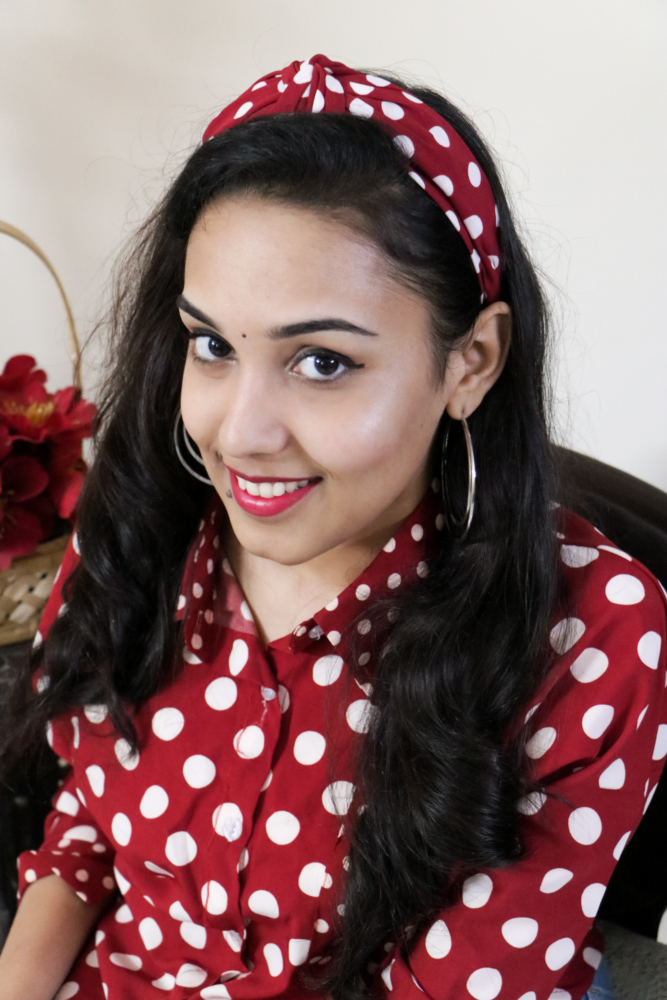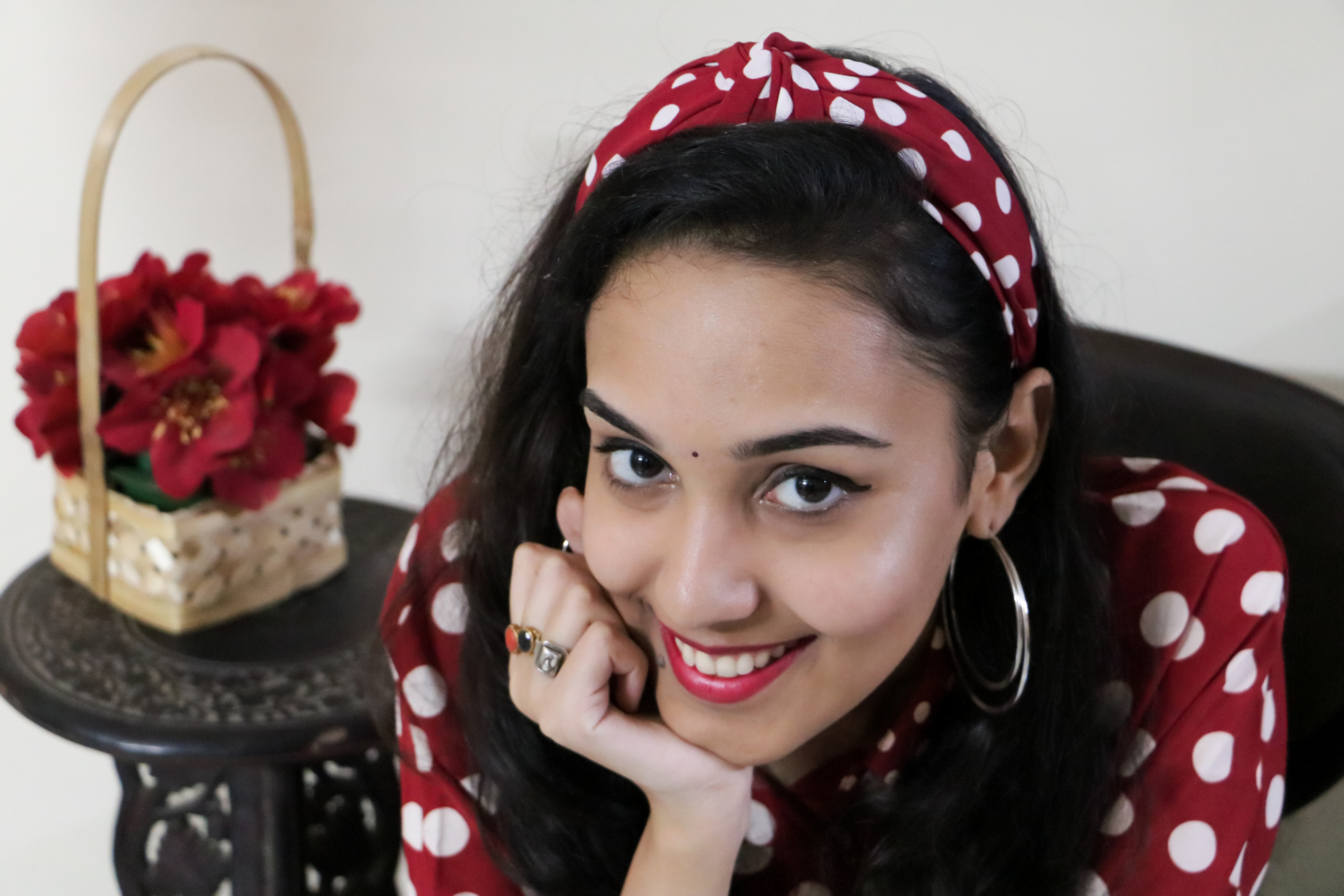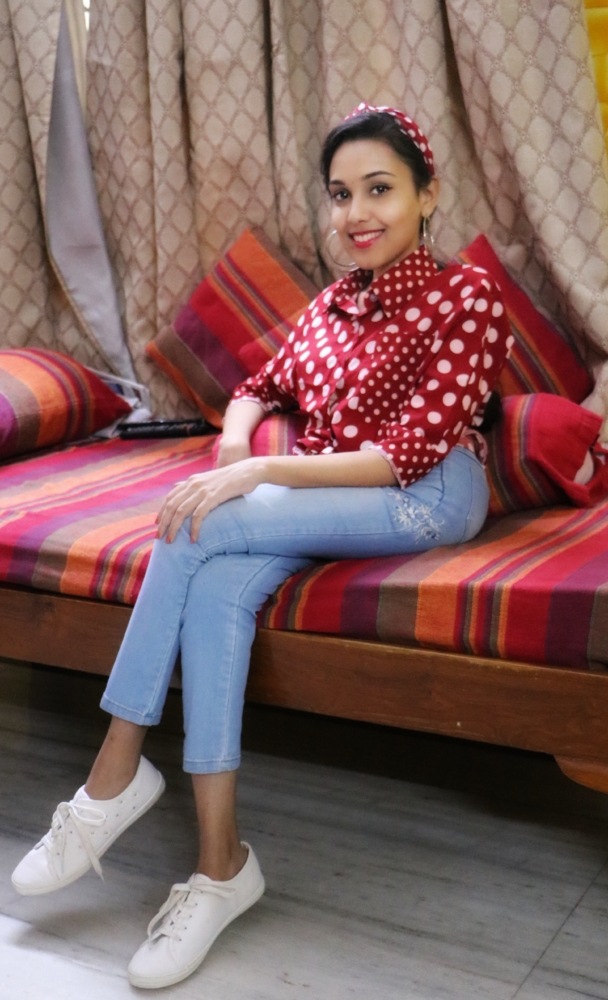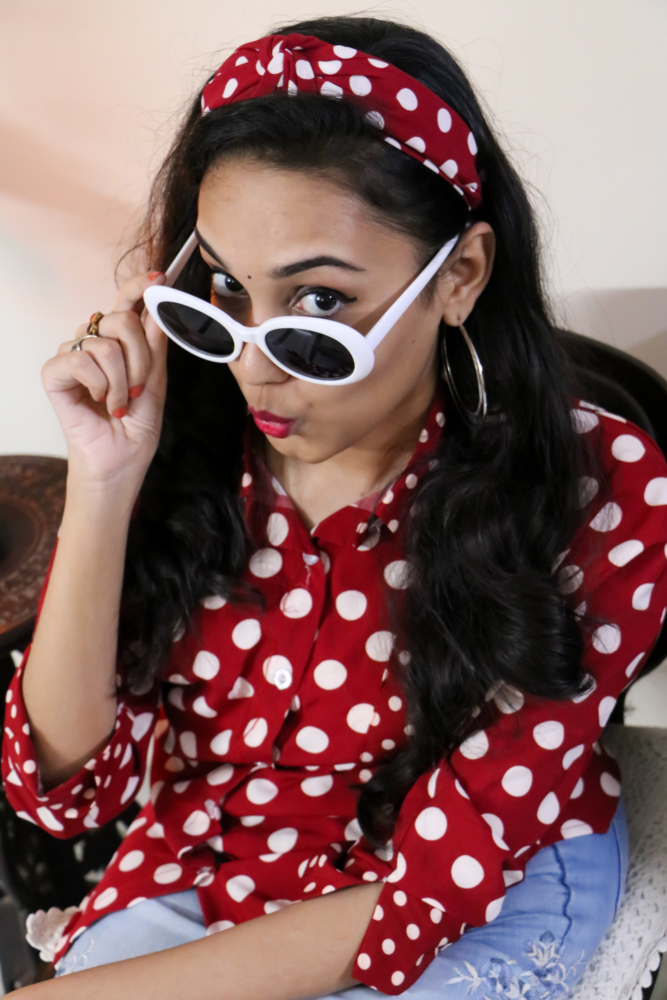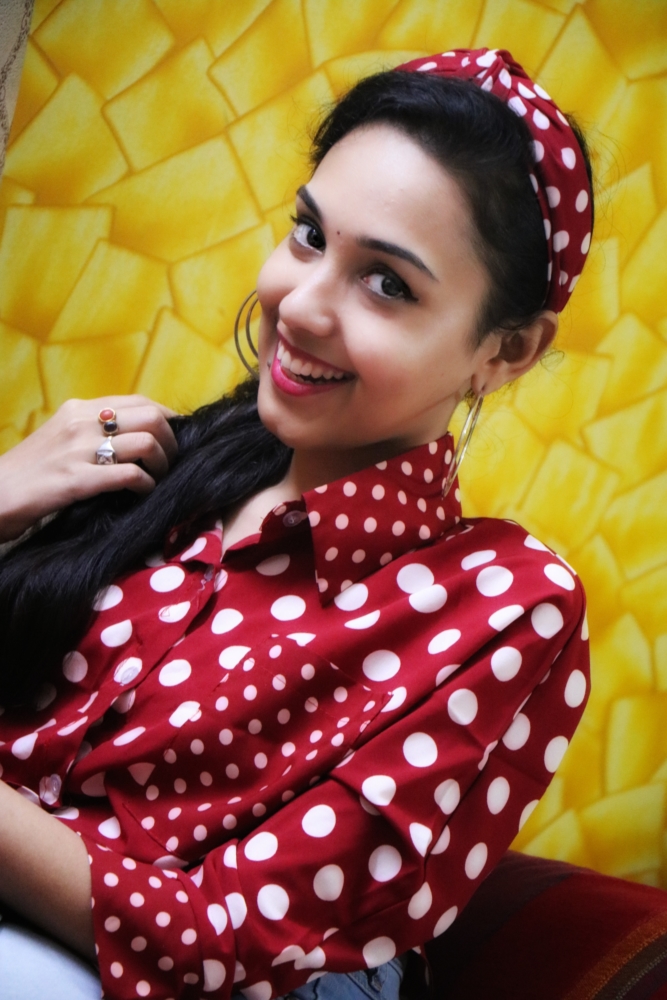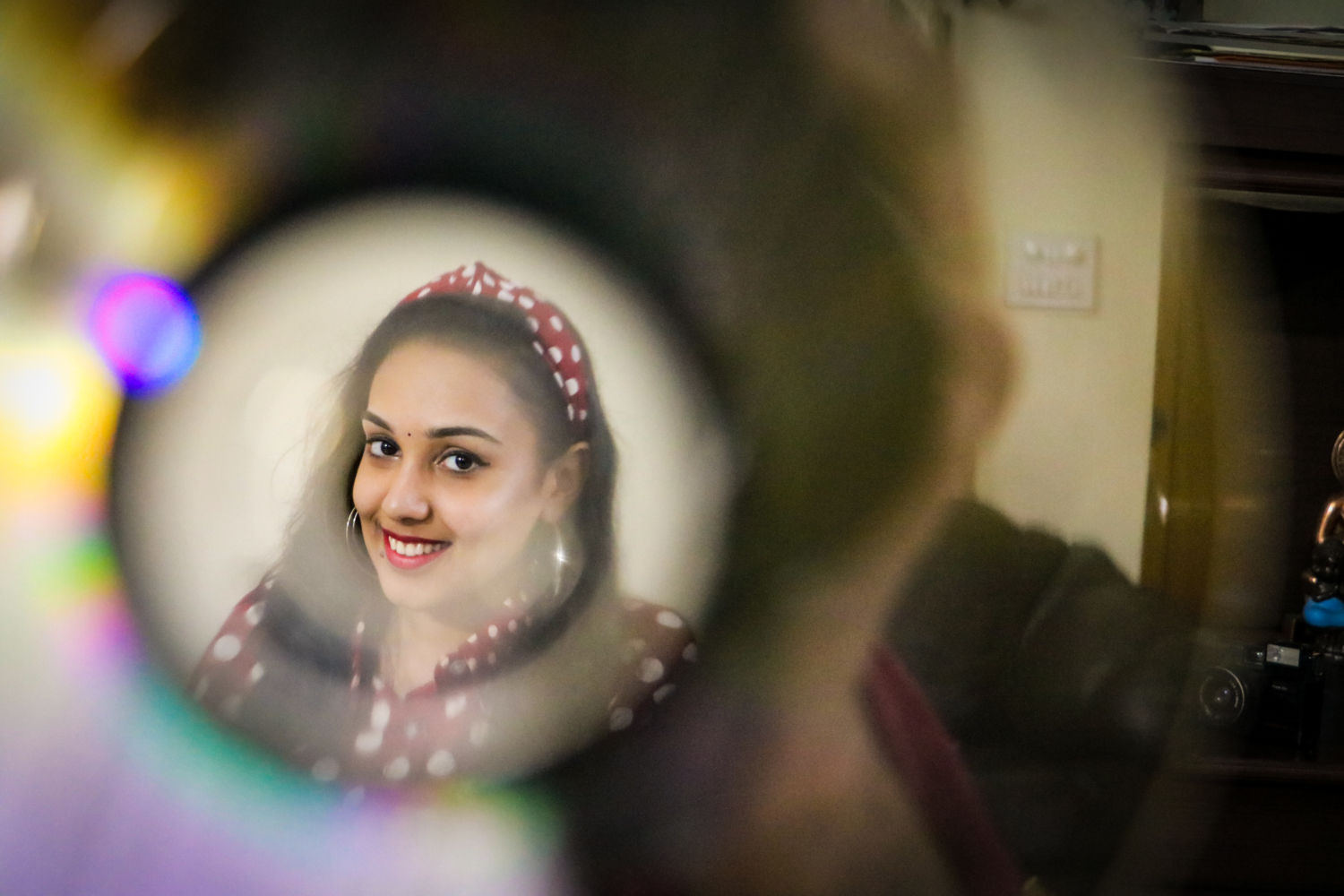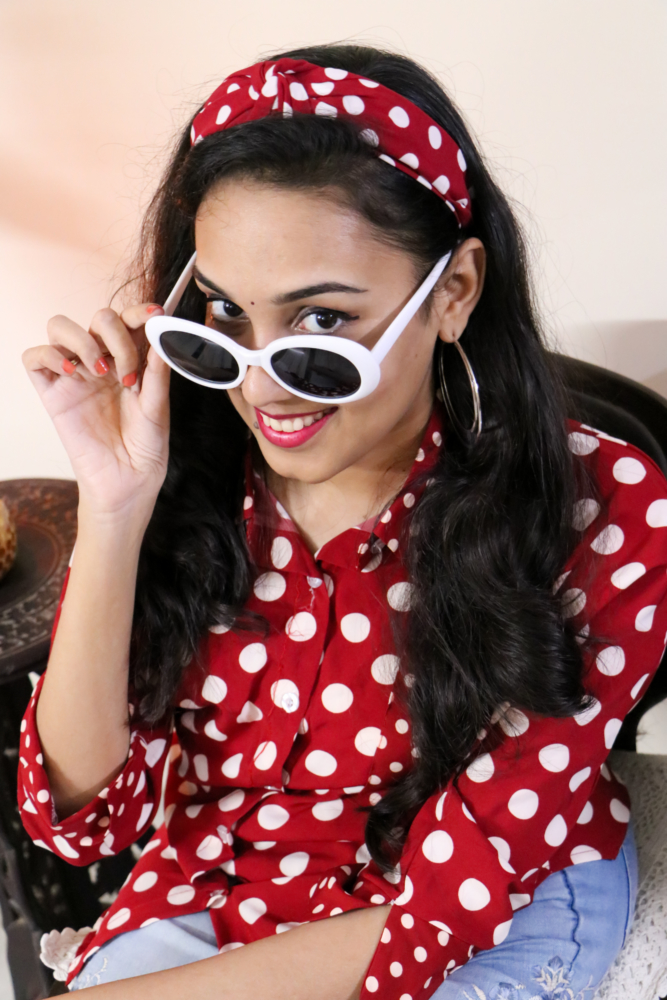 Red Polka shirt: SheIn
Denim: Lifestyle (You could also wear white pants I showed in my last fashion post 'Christmas vibe' under this Red Polka shirt. I bought that from Pantaloons. It has cute lacework at the ankle end which amplifies the beauty of the outfit)
Accessories: Red Polka matching headband, also from SheIn. Retro white glasses, again from SheIn. Big hoop earrings. Forgot where I bought these from but you definitely find something similar or even better online because hoop earrings are so much in trend now.
Footwear: I wore sneakers for a casual look. You can also go for pump shoes, or peep-toe shoes for a dressy look.
Makeup: Just the usual makeup but a winged eyeliner and a hot red lipstick are a must.
Hair: I blew dry my hair and made loose curls at the end (I only used a hair drier for the curls, did not use any curling iron). And then put on the headband. That can be one look and you can also tie your hair in a low ponytail for a different look.
There you go!
Oh god, I look like Minnie mouse, right? I just realized. Let me know if you got the same vibe.
Anyhoo, this is my New Year Retro style OOTD. How do you like my vibe today?? Let me know in the comments below and also share it on your social media channels and TAG ME! *Big Grin*
Catch you later,
Lots of LOVE,
Nikki!
---
*Thank YOU for Stopping By*
*SUBSCRIBE!*