The Coronavirus Aka COVID-19 outbreak has made the whole world anxious. Although this pandemic has a mortality rate of 2 to 5% compared to any of the virus outbreaks in the past, it has taken so many lives by far, only due to the lack of information and responsibility. Things have become much more serious now as it is slowly affecting every place on the map.
This is not the time to be either too terrified or too negligent about it. We must be cautious and brave at the same time. Things you must practice in the coming days to stay safe from the Coronavirus. Learn and also teach your kids the same.
Help Stop Coronavirus
1. Things can wait. Stay at home.
Work. Meetings. Events. Everything can wait. Stay at home and behave like a responsible member of this society. One act of negligence can not just put YOU in danger but also those around you. If we all can act together, this is nothing.
2. Frequent hand washes
Wash your hands frequently and be careful not to touch walls and railings while outside. Wash hands thoroughly when you come home from outside. Basic hygiene is very important. Cover your mouth while sneezing or coughing, wash your hands often, use tissues.
Myth-buster: There's this opinion going around saying that the virus cannot survive a hot climate. But that's not true, Coronavirus can be transmitted in all areas, including the places with hot weather. So, follow the basic hygiene routine to stay safe from it.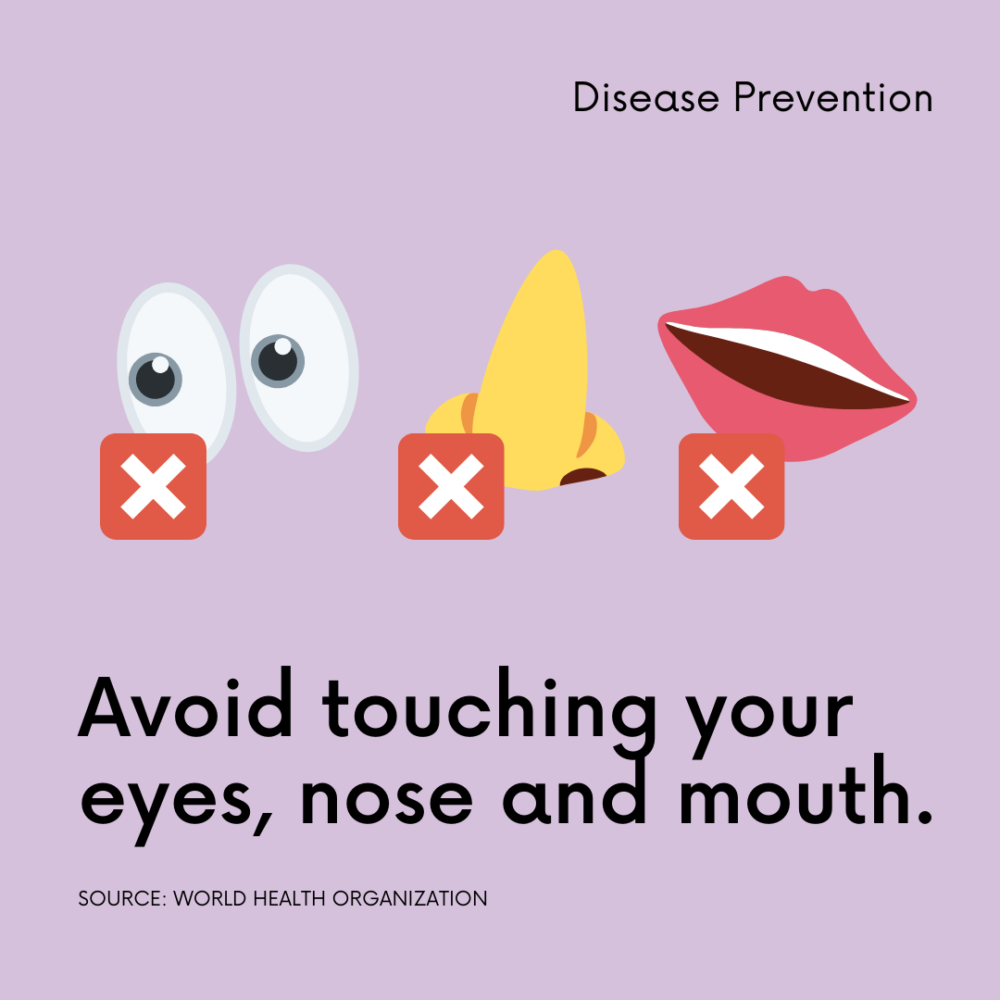 3. Use a face mask
If it's absolutely necessary to go outside, wear a face mask. Also, stop touching your face. We do it so often without even realizing it, so control the urge to touch your eyes, nose, and mouth.
4. Social Distancing
Stay indoors until this is resolved but in absolutely necessary cases, maintain one-meter distance from people. You must also avoid crowded places like markets, weddings or any intimate private parties, etc. Avoid physical contact with others, like handshakes or hugs. A few safe ways of greetings are a nod, Namaste, a wave, and a bow.
5. Being Responsible and kind
During such crises, we all should act as one unit. You must not only think about your own good but for others as well. Along with being responsible, let's all also be kind to others who are affected. Let's take care of each other and we can smoothly sail away from this storm.
6. Avoid outside food and travel
It's pretty self-explanatory. Don't eat outside food and don't travel. No matter how many precautions you take there is always a risk involved when you are involved with outside factors. So, avoid that as much as possible.
7. Use alcohol-based sanitizers
Keep an alcohol-based sanitizer with you at all times and sanitize your hands often when you are outdoors.
Myth-buster: According to WHO, the Coronavirus cannot be transmitted through mosquito bites. No need to worry about that. It is a respiratory illness that is transmitted through droplets from the affected individual.
8. Consult a professional if unwell
In case you are not feeling well, consult a medical professional instead of treating yourselves with self-medication. This is a crucial time and we ought to react immediately if you observe any of the symptoms.
Myth-buster: Antibiotics do not work against the virus. So, do not use antibiotics as medication.
9. Work from home
Already most of the organizations in most of the affected countries have approved work from home. In case not, do it voluntarily and apply for work from home. It's for your own good.
10. Stock your groceries
You never know how things can turn so stock your store with all the necessities and supplies beforehand. So in case of an emergency, you need not panic.
11. Drink lots of fluids and take care of yourself
Drink plenty of water, exercise, and have a healthy lifestyle. Taking care of yourself is the first step to help stop Coronavirus.
12. Buy and Use stuff diligently
Last but not the least, buy and use stuff wisely. With the increase in the effect of the virus, there will also be a drastic increase in the supplies like, face masks, sanitizers and all. So buy and use what you need and if you happen to have excess, do share it with others.
So, these are basic things you must keep in mind to help stop Coronavirus. It's nothing to be afraid of but we must be cautious until this crisis is averted. Stay safe and help stop Coronavirus!
Until next time,
Nikki.
(Penname: Sarvani)
---
*Stay updated about Coronavirus from WHO*