Home Décor is not just about the looks of your home, it is a way to express yourself in your living space. Your home should look like your own and what better way than to look for trends that suit your taste. Here are 5 home décor inspirations arising from different ideas and times, loved by one and all.
Read on to know the 5 home décor ideas we've got for you!
1. Rustic home décor
The luxurious warm feel of rustic home décor comes from the Italian home of the Eighteenth century. It is an amalgamation of textures, earthy tones, leather and dark woods like teak and oak. The uncanny warmth of this style was perfect for homes amidst the snowy winter lands. You can adopt this theme of home décor to give your home a luxurious rich feel.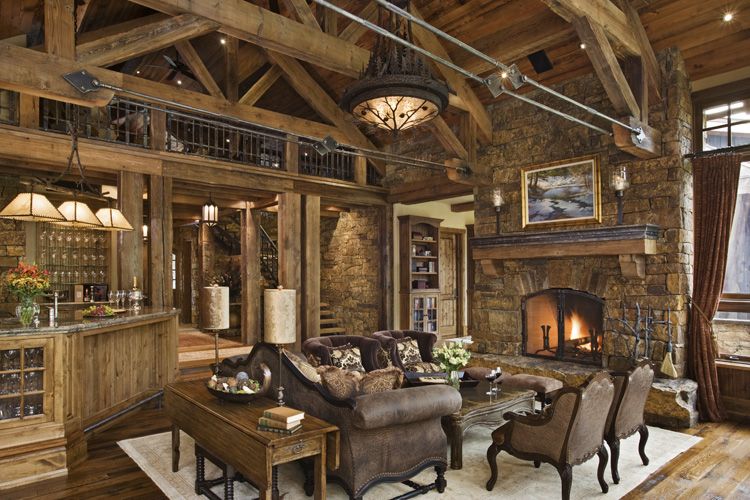 Now, scroll down to behold my favorite decor. It almost made me skip a heart beat.
2. Eclectic Home Décor
A conglomerate of elements derived from different styles to make a brand new style of home décor. There is no rule when it comes to eclectic is that never be predictive and go for unexpected pieces. So let your creative juices flow and see what goes well together. A set of different prints, textures, materials, and colors shall give you a style of your own home décor.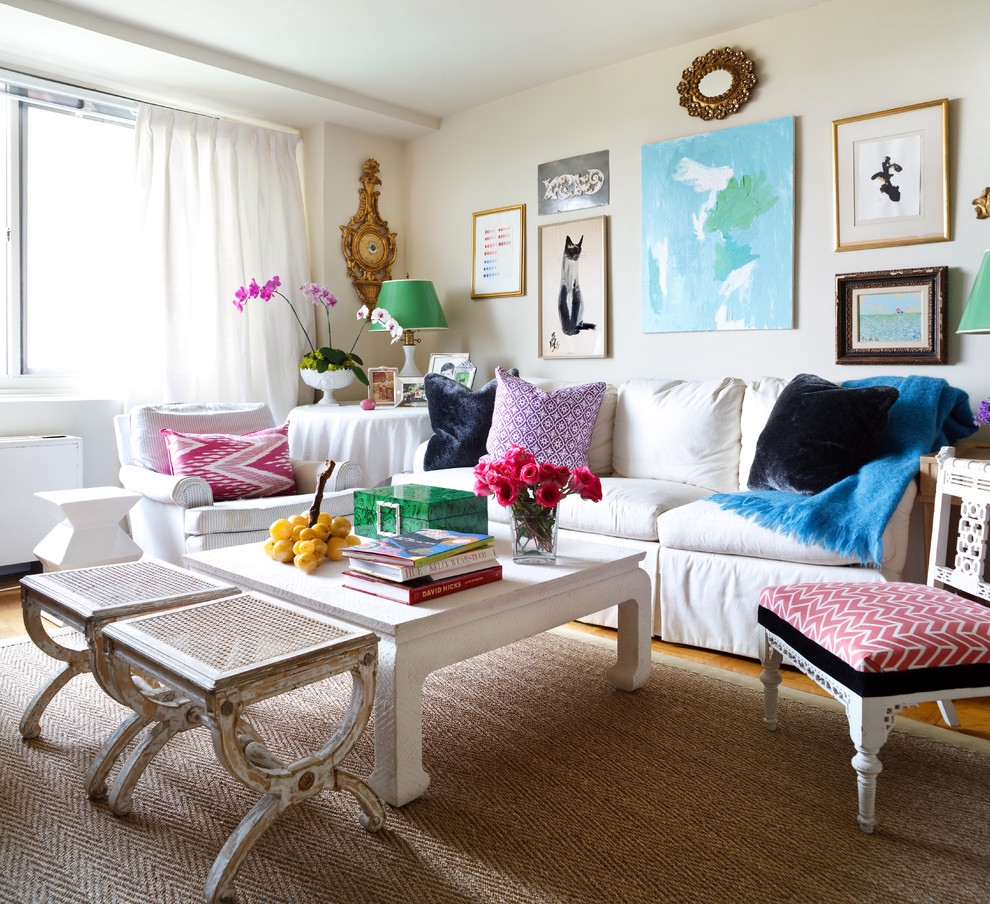 You may also enjoy reading bohemian jewelry that'll make you fall in love
Also, check out home decoration items online here
3. French Country home décor
The breezy feel of the French farmhouses has been a thing of lust and beauty worldwide. The headboards, light colors, toile fabrics and whitewashed furniture all add an element of elegance to this style of home décor. This is the perfect style for your summer home consisting of soothing colors and simple designs.

Now, this is going to steal your heart!!
4. Bohemian Home Décor
This home décor inspiration arising from a love for colors and different patterns like geometric and paisleys is for the ones who are not quite a fan of monotones. The only rule while choosing colors is that they should be bright and full of life, go for a combination of pink and green or blue and orange. Wall tapestries go along with this theme really well and shall make up for a beautiful wall art installation. Isn't this home décor one of its kind!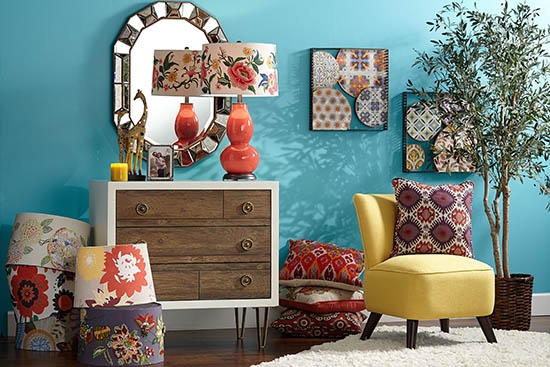 5. Industrial Home Décor
It is a home décor theme with functional furniture, clean lines, and dark interiors. Don't be afraid to choose a dark color for your home interiors as it gives your room an enveloping feel. The bold black engulfs you in its beauty. You can also go for navy blue as it is currently trending! Wrought Iron furniture will give an edgy industrial feel. This sturdy looking home décor is for the bold and daring, as it encapsulates the viewer with its looks.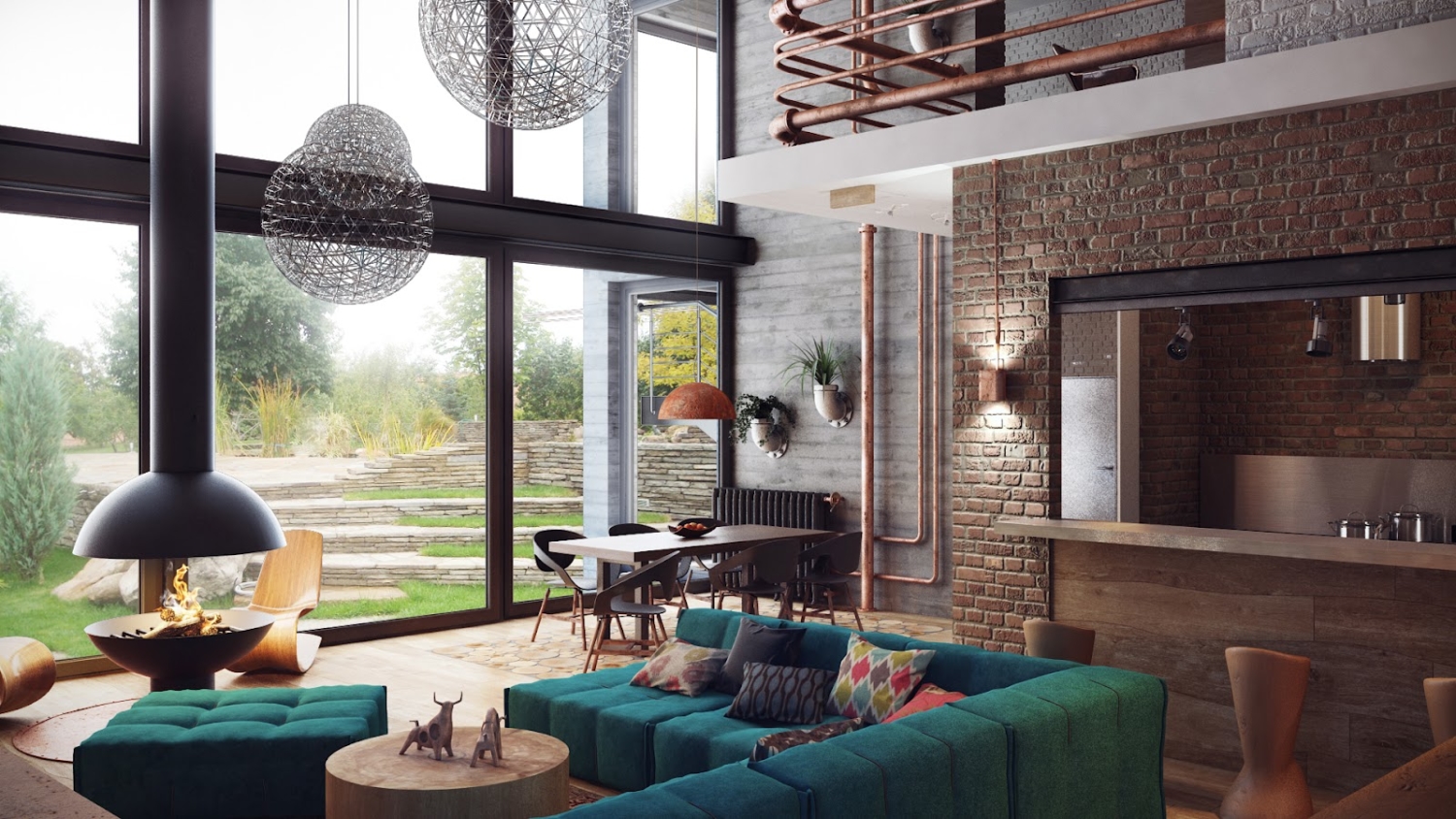 So get inspired and move the furniture around your house, give it a makeover and grant your home a completely new look with one of these amazing 5 home décor inspirations. Comment down below what theme you loved among all of these inspirations. As far as me, I loved the Eclectic decor. Happy Decorating!
**By Aakanksha Sharma from Interior matrix**
---
If you loved reading this post, you would definitely enjoy our post on Yoga also. Find some time and give it a read. It'll forever stay in your bookmarks! Link here: Yoga, a way of life!