Diwali 2017 celebrations
Diwali, the festival of lights! The festival everyone eagerly waits for. This whole month is a busy one as two festivals (Dussehra and Deepavali) come one after another with no much time gap. Every Indian household engrosses in cleaning and decorating their houses and shopping of course. Diwali also includes crackers but this year I decided to celebrate smoke and noise free Diwali. So, wanna see how I celebrated this Diwali 2017 in the absence of crackers.
1. Vibrant Rangolis
When I was a kid, we used to put rangolis at our grandparent's place for every festival. But these days, it has become very less. But this year, we decided to bring it back and relive those memories again. So, this is the rangoli we (I mean, mom) did at our home.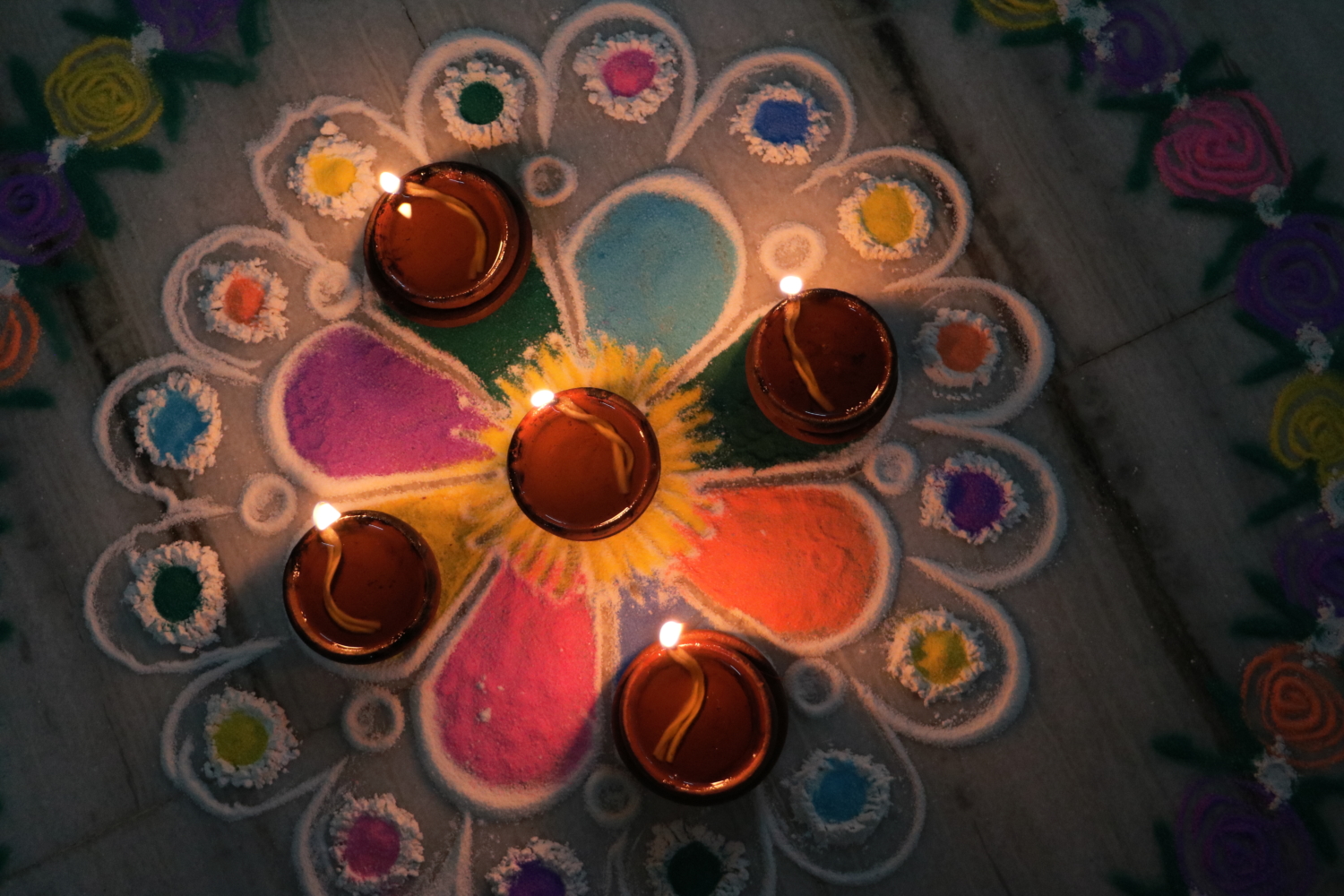 2. Lakshmi Puja/Prayer
On this day, a special puja is offered to Goddess Lakshmi in the morning and evening as well.

3. Decorating homes with Diyas
The beauty of house increases with the number of Diyas. I love this part. No matter how many Diyas we put it always seems less to me.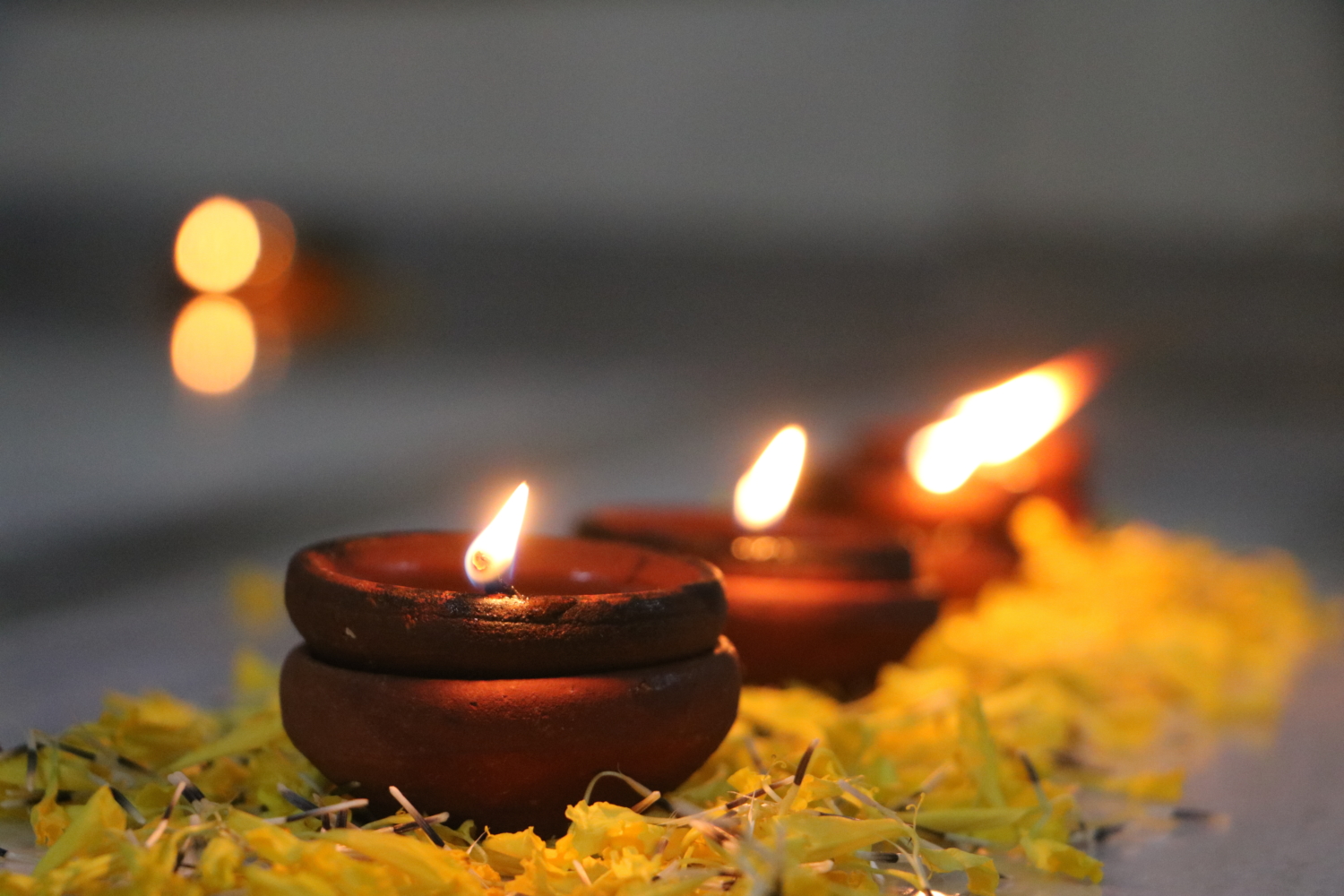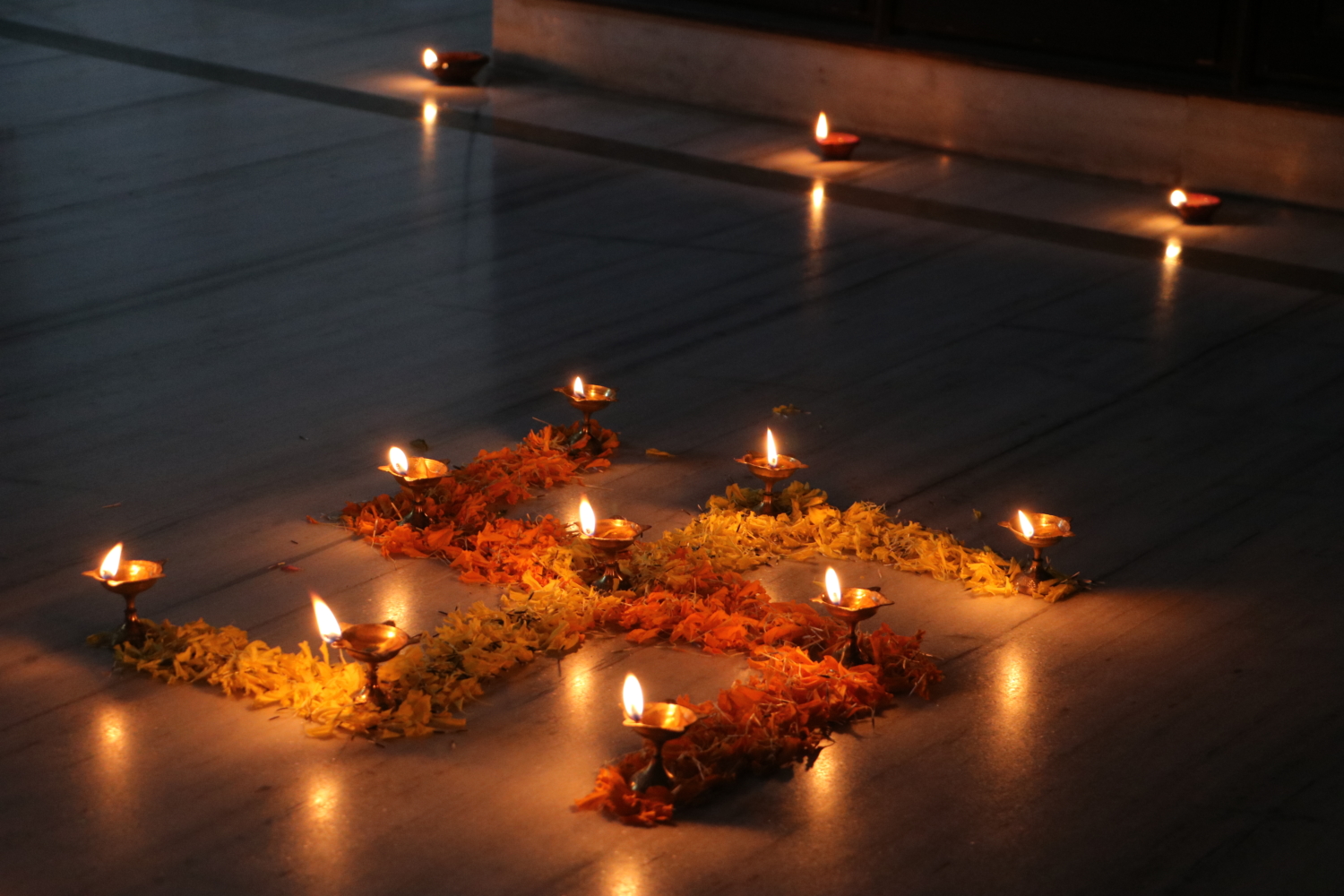 4. Sweets, sweets, and lots of sweets
Making a lot of sweets and exchanging them with our loved ones is an every Diwali routine. And laddoos are a must-have-recipe in every Indian household.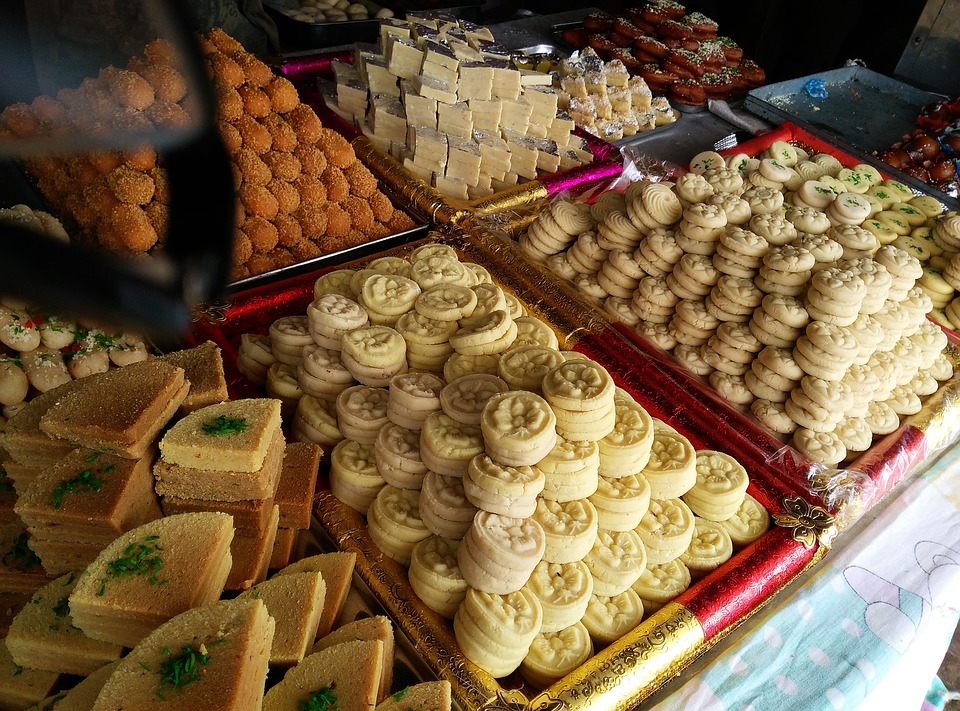 5. Family gatherings
Fun part! Meeting family members, get-togethers, waves of laughter, exchanging gifts, never-ending photoshoots etc etc etc… After all, festivals are meant to spend time with family more than anything. Every year it's a ritual to celebrate every Diwali at our grandparent's home. So as usual, we went there and had a great time.
6. Crackers
Diwali usually includes crackers. Children love them (I do, too). We used to fire a whole lot of crackers for every Diwali. But considering the air and sound pollution, we didn't burst any crackers this year.
You may also like to read about the crackers ban in Delhi
My Diwali 2017 lookbook
My most favorite part of any festival is shopping and dressing up. But this time I couldn't do much shopping so I gave my earlier dresses a new look. Took mom's help as she has more fashion sense than me. We have planned two looks, one for the morning puja and the other for the evening.
Traditional morning look
In the morning, I choose to wear a traditional outfit. So, I turned my crop top and skirt into a traditional lehenga. Also, I added a tinge of Orange (orange is the new black) and gold to give it a more traditional festive look. To complement the lehenga I paired it up with jewelry and lots of bangles. And I just love the way everything blended.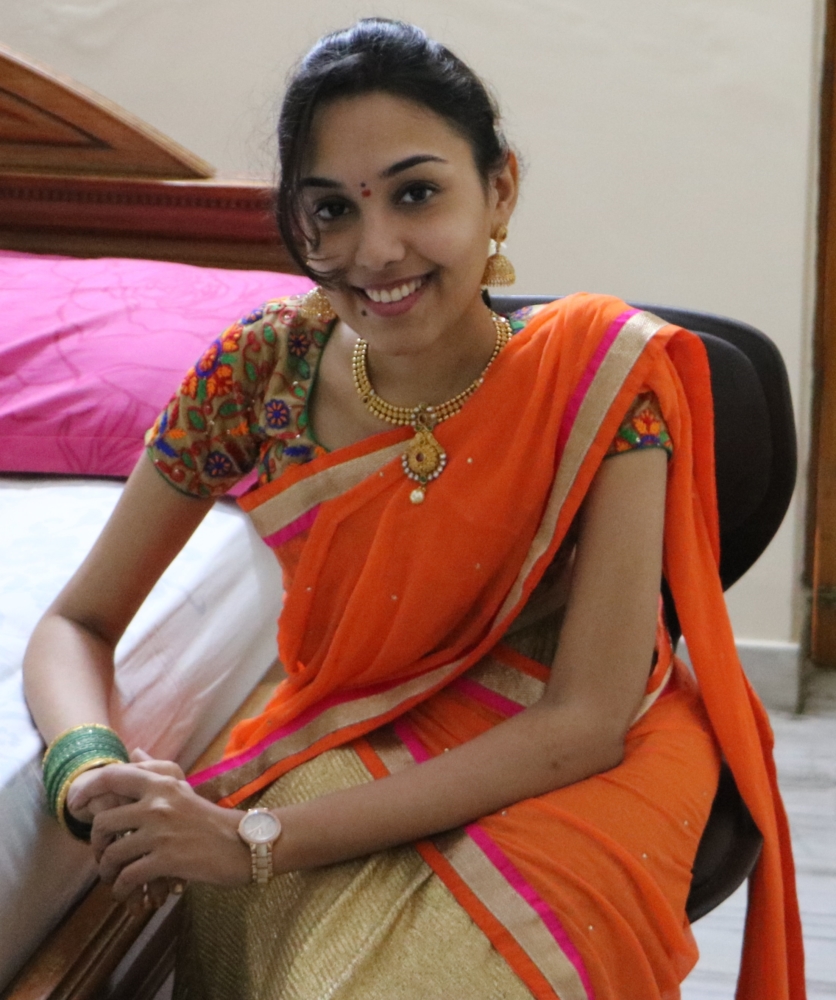 You may want to know the 7 best homemade face masks for an instant glowing skin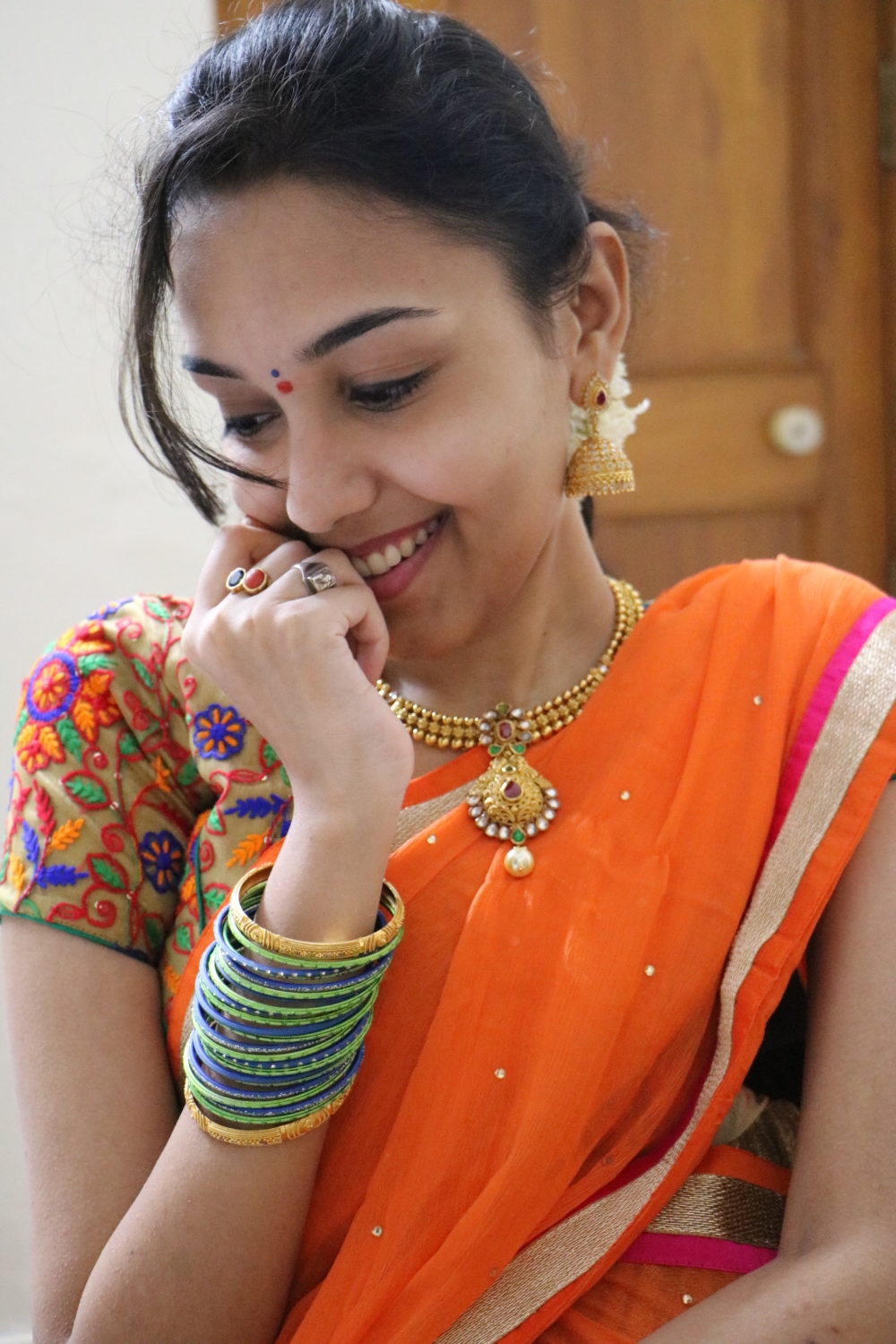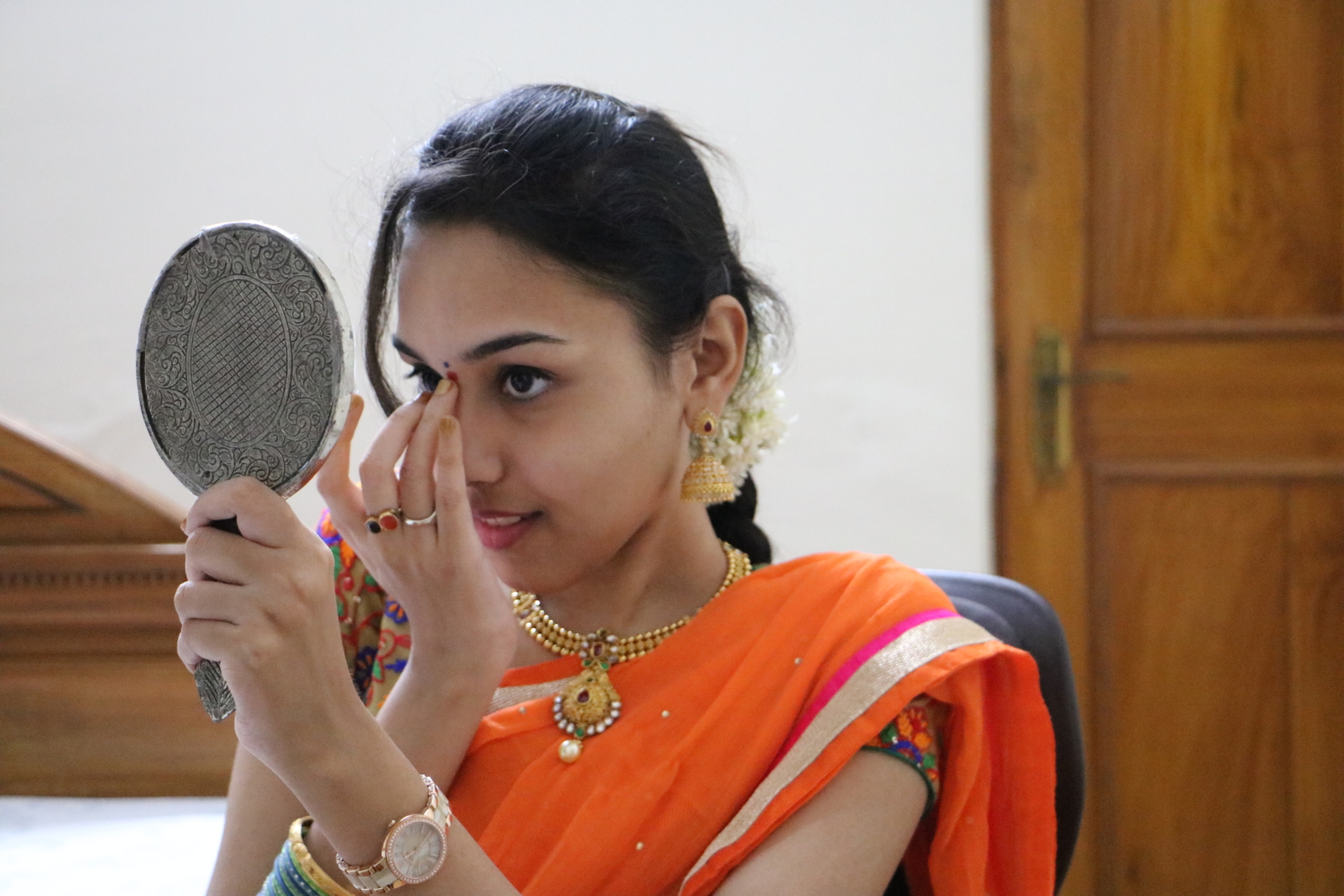 Coming to the makeup, I've tried to keep it as simpler as possible cause I like the look-natural makeup and I really loved the way it complimented my outfit.
A little contrast in the evening
Unlike the other festivals, Diwali celebrations continue till night with lighting up the Diyas all over the house, crackers and all. And Diwali nights are usually filled with smoke. So, to keep up with all the smoke and sweat, I had kept the evening look quite simple yet striking. I chose a simple cotton Kurta and amped it up with makeup and accessories.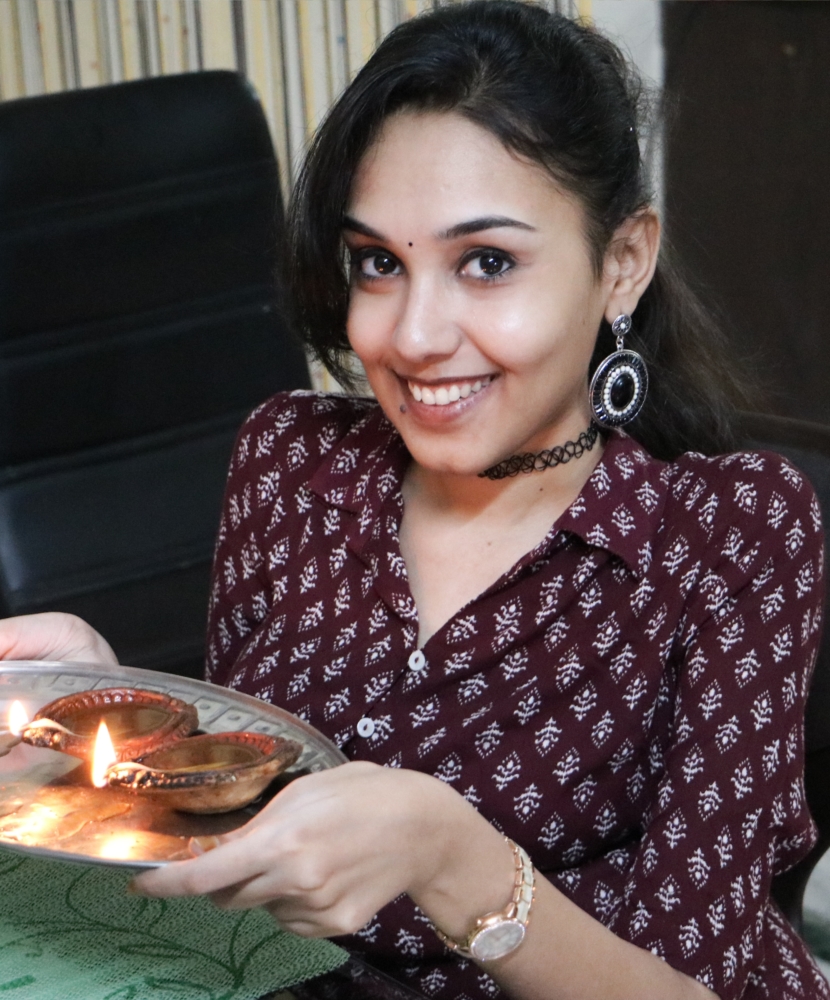 As you can see, I have paired this kurta with a nice pair of earrings, a simple choker neckpiece and a watch (didn't wear anything on the other hand, left it simple). And, put on a coffee shaded lip tint to add an extra to my ordinary kurta. *wink*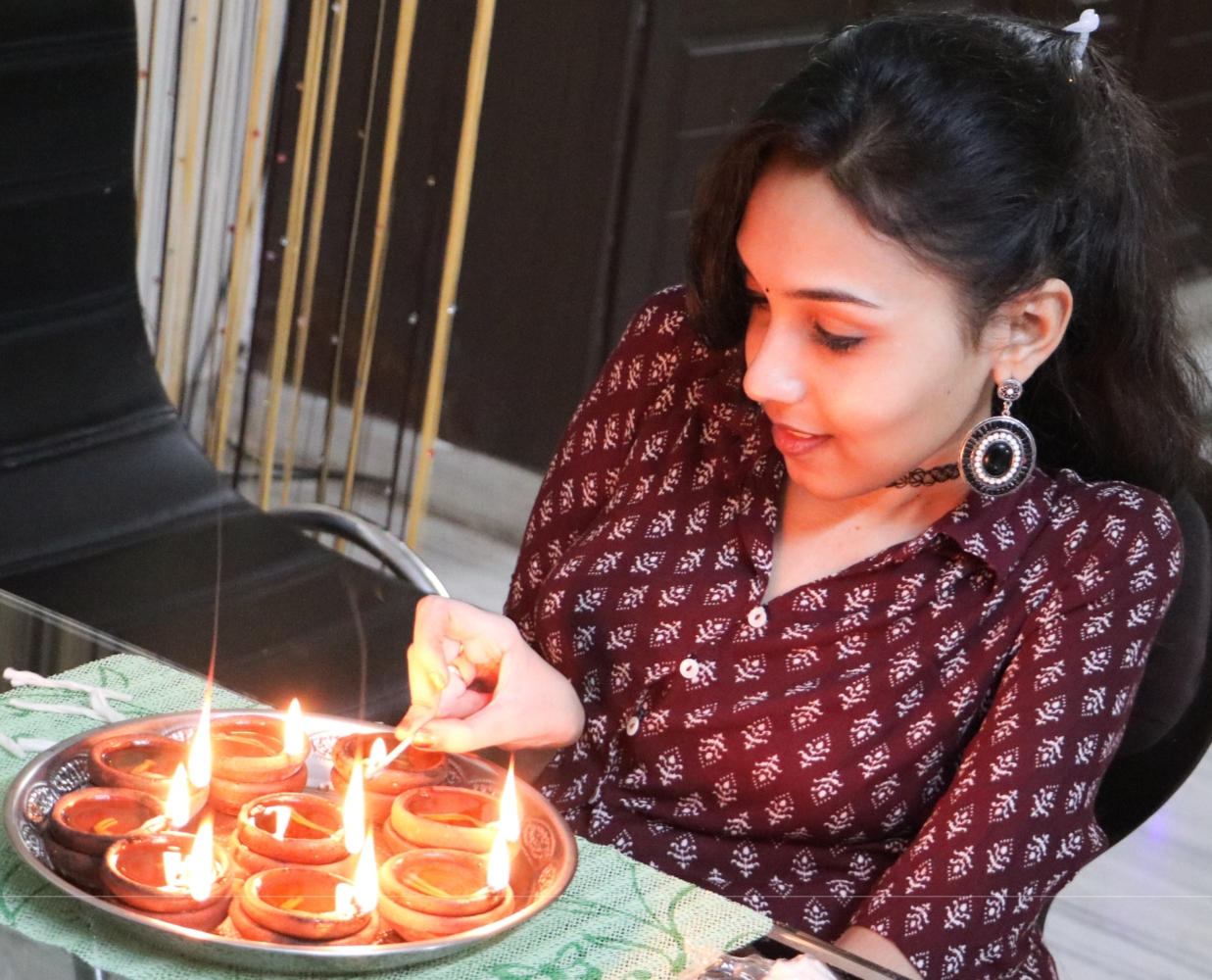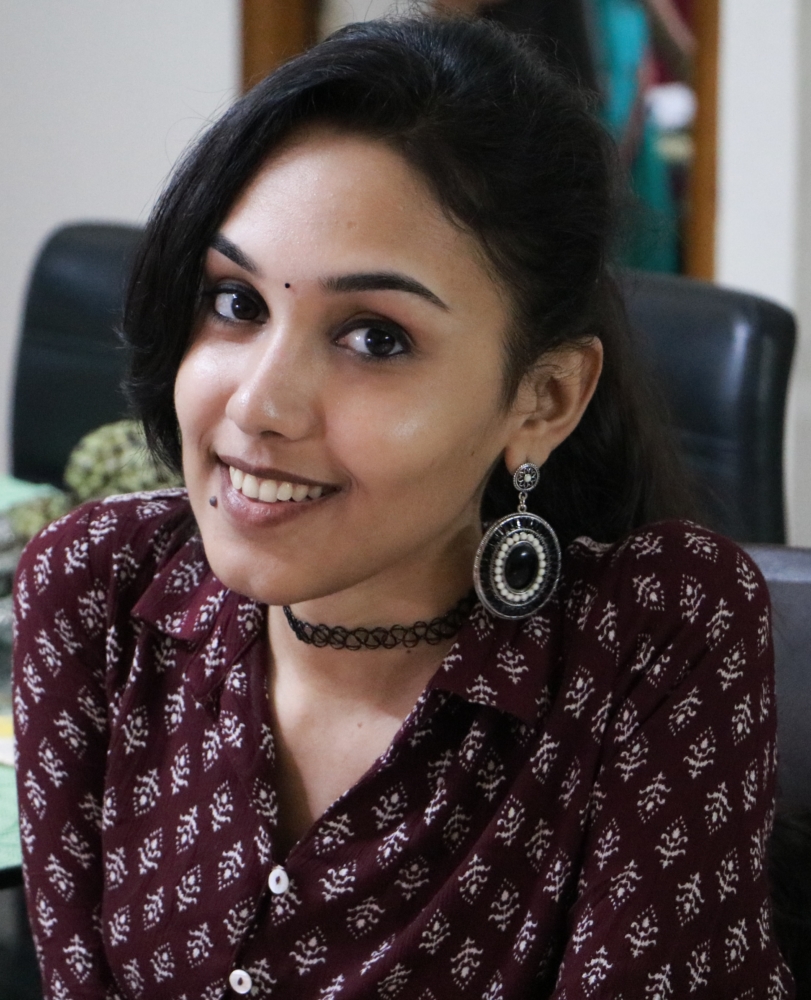 You may also like the boho style of dressing
Love,
Nikki.
---
For more updates on the blog, like our Facebook page, Nikki's talk and we will keep you informed about all our future posts. You can also follow me on Instagram @nikhila_chalamalasetty. Come, say hi! *smile*