We are all aware of how leftover food goes to waste. We have seen, we have heard and we have experienced it ourselves. If we could take a second and look deep into it, we can see how disturbing it is as there are a lot of people out there starving and dying of hunger. Instead of wasting it, donating it would be appreciable. So to take care of that, many organizations took the initiative to offer a helping hand by creating channels to donate leftover food. And as responsible individuals, we are also supposed to help a little.
Donate Leftover Food
At times, even if we have the very intention to help people we lack information. That's why this article. Please bookmark this page and use it whenever needed. It's a very important issue. So I have gathered these 7 websites that promote this cause and they are…
Feeding India operates in Delhi, Bengaluru, Bhubaneshwar, Chandigarh, Chennai, Faridabad, Goa, Noida, Gurgaon, Hyderabad, Indore, Jaipur, Kolkata, Mumbai, Nagpur, Pune, and Solan. It has a 24/7 helpline that people can call on when they want to donate leftover food. It also has an app on the Google Play store. Whenever you have any excess food at any event, you can reach out to them and they will pick up the food at your doorstep.
Cities No Food Waste serve in are Tamil Nadu, Andhra Pradesh, and Kerala. You can reach out by calling on this number 90877 90877 and they will recover the excess food from your event after the quality check. The food donated must suffice to serve to 50 people for pickup, if it's less then you must drop it at their collection point. They also have an app on the Play Store, you can download it.
It operates in Delhi, Kolkata, Mumbai, Hyderabad, Bengaluru, Chennai, Pune, Jaipur, and Jabalpur. Robin Hood Army is a volunteer-based organization that collects excess food from restaurants, convention halls, homes (depending on the quantity of the food), etc. and distributes it to the needy people. They specifically mentioned on their website that they do not accept monetary donations.
Apart from food donations, you can also join as a volunteer and support the cause.
Seva Kitchen has 3 initiatives, Food Sharing App, Neki Ka Pitara, Cook and Serve. Using their App, you can donate food or find food for people in need. After you download the app, you can sign up as a Donor, or as Receiver or as both. The App will be customized accordingly for you.
And coming to Neki ka Pitara (Fridge of kindness), fridges were installed at several places, you can fill it up with food for people in need. And then, they also cook and serve the people in need.
Here's how Give India works:
You select the program that you wish to support.
You receive a tax exemption receipt as soon as your donation transaction is complete.
The amount is allocated to the program of your choice.
Donations are disbursed as per our schedule.
They utilize the money for the people as per your chosen program.
They will track every donation and ensure that they send you a report on how they utilize donations.
They will give you periodic updates about the people and the program you are helping.
Give India doesn't take any leftover food donations, unlike the above-mentioned places.
It is a not-for-profit organization that aims to fight hunger and malnutrition in India. Their wide reach in the country aids in helping as many children as they can. Akshaya Patra holds the role of implementing partner of "Mid-Day meal" scheme and it has firm support from the Government of India. Akshaya Patra has installed kitchens in several places in the country to help the cause 'food for education'. You can donate food or else you can also donate kitchen equipment which helps them to provide a proper meal for the children. Akshaya Patra doesn't take any leftover food.
There are also several other ways for you to join hands with Akshaya Patra in this noble cause. You can promote through social media, you can become a youth ambassador or volunteer.
Annamitra is also another organization that takes food donations. They also take packed food donations like rice, pulses, and flour. Or you can also order online to their address (mentioned in their website) directly. Annamitra cook as well as collect cooked food from home/restaurants/banquets (limited to certain locations) through our collection centers at different locations. They also have different programs apart from food donations.
I hope this information is useful to you to donate leftover food and help someone. Let's aim for a hunger-free India.
Lots of LOVE,
Nikki.
---
You might also like my previous article: How I managed to turn my life around
Summary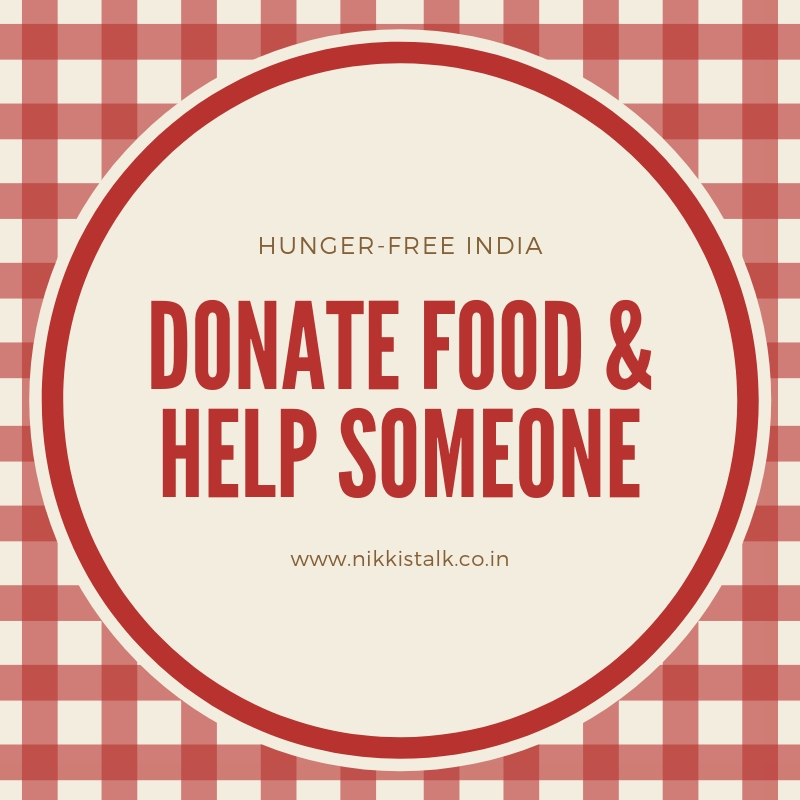 Article Name
7 places you can donate leftover food for the needy people
Description
Donate food, Donate leftover food, Excess food donations helpline, Help the needy people, Remaining food collection, Feeding India, No food waste, Give India, Akshaya Patra, Seva Kitchen, Annamitra, Robin Hood Army,
Author
Publisher Name
Publisher Logo