If you haven't heard about tiny houses yet, then you're definitely missing out! Tiny houses are usually less than 500 square feet, sometimes on wheels, and all about living simply (Minimalism). What they lack in size they make up for in design, eco-friendliness, and quality. Although compact by the principle, it is possible to throw a tiny housewarming party or host friends in a tiny home. Without any more further ado, I present to you some tips on how to host friends in a tiny house.
Host Friends at a Tiny Space
1. Strategize The Menu
The last thing you want when having friends over for a meal is to end up with no space to put all of the plates and serving dishes. A great way to avoid all of the hassles is to cook a one-pot meal. Simple dishes like soup, stews or plates of pasta can easily be made in one pot or pan and then served from the stove to keep it piping hot!
Pro Tip:
Eat out of bowls instead of plates to save space on the table!
2. Drop Down Dining Table
Save space by either building or buying a dining table that folds up into the wall. A simple drop-down table will wow your guests with its ingenuity! Another great function of the drop-down table is that it can double as a clever workspace during the day.
Pro Tip: When the table is folded up against the wall, paint the bottom with chalkboard paint to create a functional bit of decor.
3. Utilize The Great Outdoors
It's easy to start feeling a little claustrophobic if you're not used to living in a tiny space. If you're lucky enough to have a porch, this is a great spot to add a chair or two so your guests can get some fresh air. No porch? No problem! The space around your tiny house can be spruced up with some lights, folding chairs, and a table. On a warm summer day, this can be the answer to having over a larger group of people.
4. High-Low
When decorating your tiny house, remember the high-low rule. Lights and artwork should be placed in areas that do not get in the way of people moving around the house. No one wants a string of lights in their face!
5. Get Creative
Tiny houses are all about finding ways to make spaces functional. For example, a great way to incorporate a bar for hosting friends in your tiny house is by clearing bookshelves to display your booze selection. That way, you save precious counter space for the food and keep one spot in your tiny house from receiving too much foot traffic.
6. The Takeaway
A tiny house doesn't mean you're restricted when holding a dinner party for your friends and family; it just means you need to be a little more creative when planning how to use the space. There is also a wealth of information where you can read more on tiny houses to learn even more about how to utilize a small space.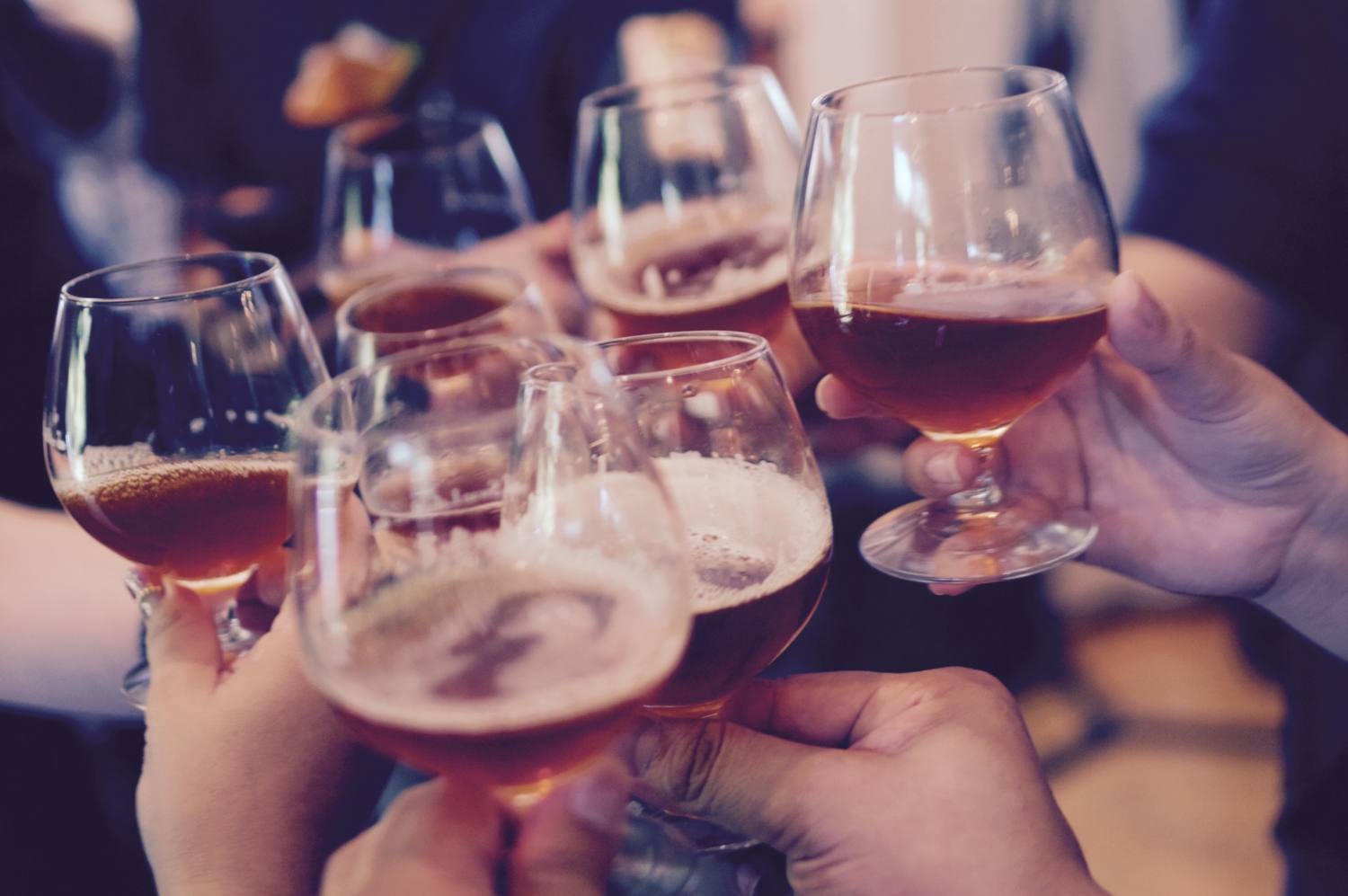 A tiny house is actually the perfect place to host friends and family because of the natural intimacy it creates. And that's really what tiny house living is all about-it's about making time (and space) for the people and things that really matter.
Love, Love!
---
*$PON$ORED*