Navratri day 8 is commonly called as Dugrashtami and ma Mahagauri is worshipped on this day. This is her eighth form which is a symbol of purity and tranquility. It is also said that this form of Ma Durga is an unmarried girl waiting to be married to Lord Shiva.
In her birth as Parvati, she observed a rather difficult regime of Tapasya leaving all comforts. Without food and water, she prayed for thousands of years. Because of that, she turned dark and weak. Thus Lord Shiva pours Gangajal flowing out of his hair locks on Ma Parvati and she turns back into her radiant self once again. Since that, she was called Mahagauri.
That's the story today.
Navratri Day 8 OOTD
This is my saree today. Arani Pattu saree. I loved the fabric. I tried a different style of wearing a saree, seedha pallu style (Gujarati style). It's my first time, I kinda liked the usual style. Let me know which style did you like in the comments below.
Apart from the style, I loved the saree. Again, it's comfortable. This Navaratri, I came to know a lot of things about sarees, their fabrics, different weaves and all. Not just that, I also happened to know a lot more about Dussehra too. Happy that I learned about our culture and tradition a bit more this year.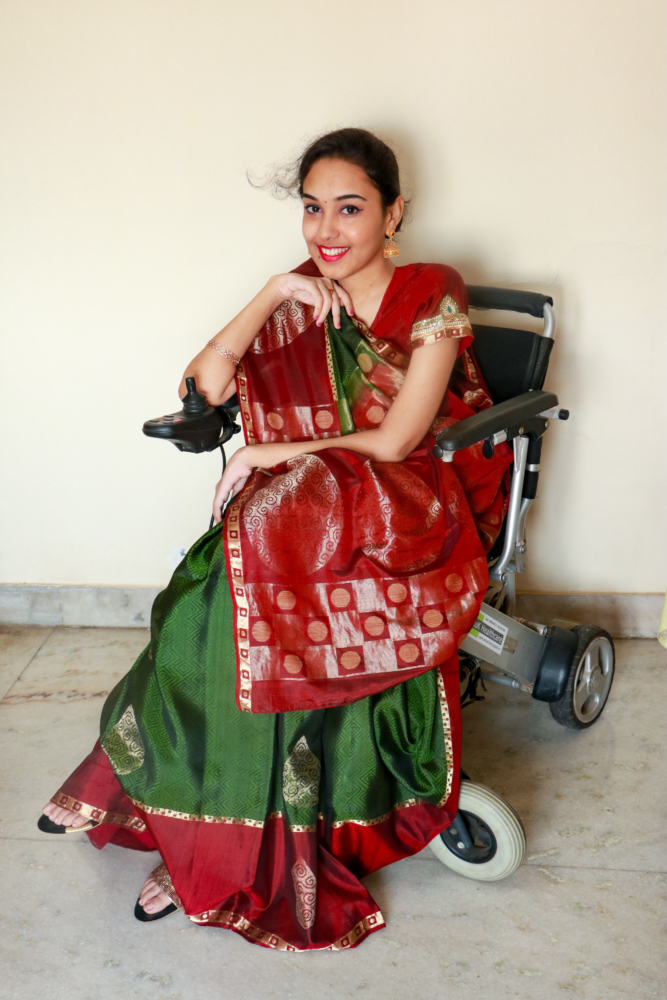 I tied my hair in a bun to… well, just to look different.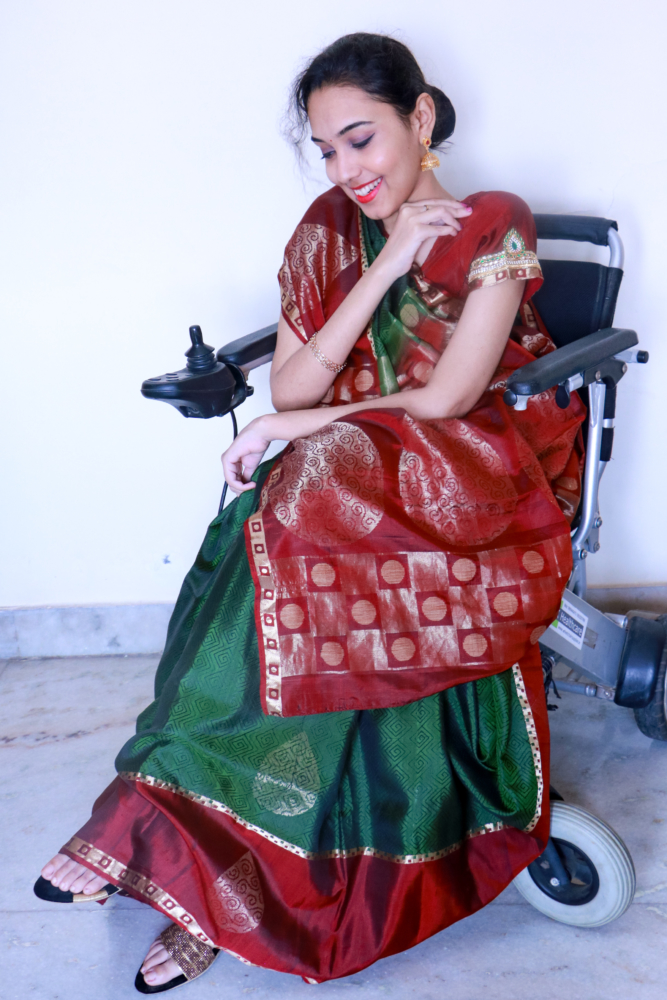 With the festival coming almost to the end, I feel both disappointed and relieved. Well, mostly relieved. Disappointed because it will be routine once again, and relieved because it will be back to routine once again. LOL. Festivals are a lot of work, especially festivals as big as Dussehra. It is even more stressful if you want to balance work and personal life. So, with that, I end this Navaratri series here. I want to spend the last two days of Navaratri relaxed, and with no work. Self-care always comes first to me. So… I hope enjoyed the Navratri series and I'll see you soon again.
Happy Dussehra!
Lots of LOVE,
Nikki.
---
*Subscribe, subscribe, subscribe*