The second book I picked up this year is Norwegian Wood by Haruki Murakami. I heard from many people how great of an author he is and how wonderful this book is and so, I decided to give it a try. But oh boy, was I disappointed or what! I wanted to quit this book several times while reading it but then tried to finish it forcibly because I wanted to finish my Goodreads reading challenge this year. Anyway, what's happened has happened and here's the review of my possible worst read of the year.
A little bit about the book:
Norwegian Wood by Haruki Murakami is claimed to be the book read by everyone in Japan. Its international popularity had compelled Murakami to flee the country to escape media attention. Haruki Murakami is a Japanese author and it is a 1987 novel. His other works include The wind-up bird chronicle, A wild sheep chase, 1Q84, Kafka on the shore, Hear the wind sing, etc.
Book Blurb:
Toru, a quiet and preternaturally serious young college student in Tokyo, is devoted to Naoko, a beautiful and introspective young woman, but their mutual passion is marked by the tragic death of their best friend, Kizuki, years before. Toru begins to adapt to campus life and the loneliness and isolation he faces there, but Naoko finds the pressures and responsibilities of life unbearable. As she retreats further into her own world, Toru finds himself reaching out to others and drawn to a fiercely independent young woman.
A magnificent blending of the music, the mood, and the ethos that was the sixties with the story of one college student's romantic coming of age, Norwegian Wood, brilliantly recaptures a young man's first, hopeless, and heroic love.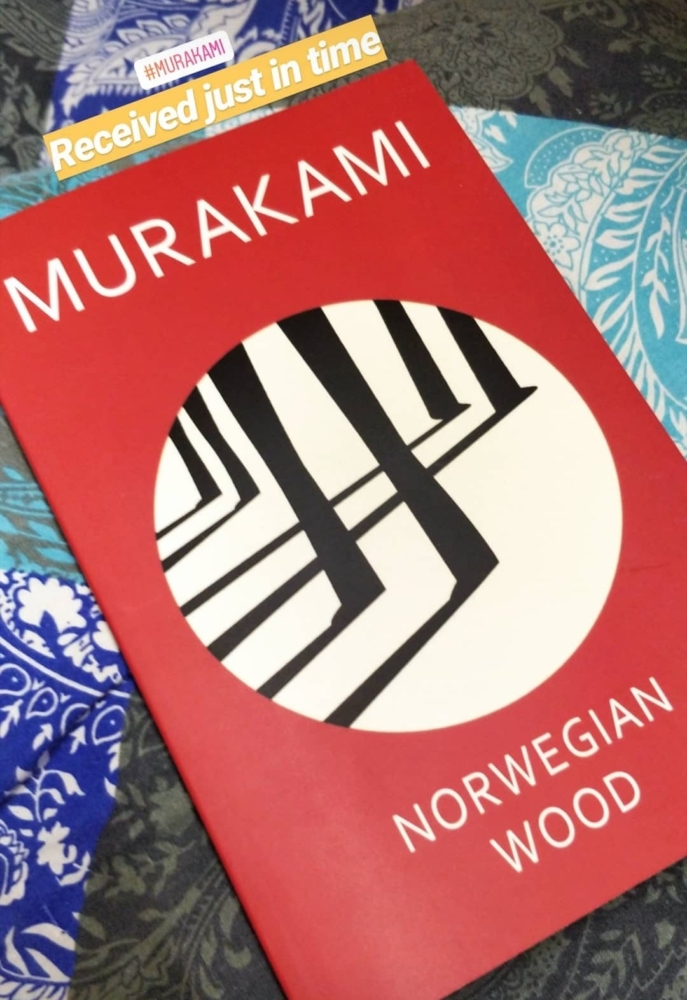 Norwegian Wood Book Review:
I had different opinions on this book at different points in time while reading it. But the final conclusion is something I did not expect. Okay, so I have so much to say about this one. Let's go point by point.
5 reasons why I hated Norwegian Wood by Haruki Murakami
One,
It's a 1987 novel but it's so free-spirited… in a bad way. At least for me, it's a huge shock to think people were so back in the day. I mean, if it's from this time, I definitely wouldn't be this shocked.
Two,
I started reading it and believe me, the first few pages were just amazing. The way he narrated the time spent in the meadow with the girl he likes. After reading those first two pages, I pretty much felt this book is something I could definitely read for a second time, or maybe even a third. You should know I'm not a person who would read the same story again and again.
This was my initial impression, of course.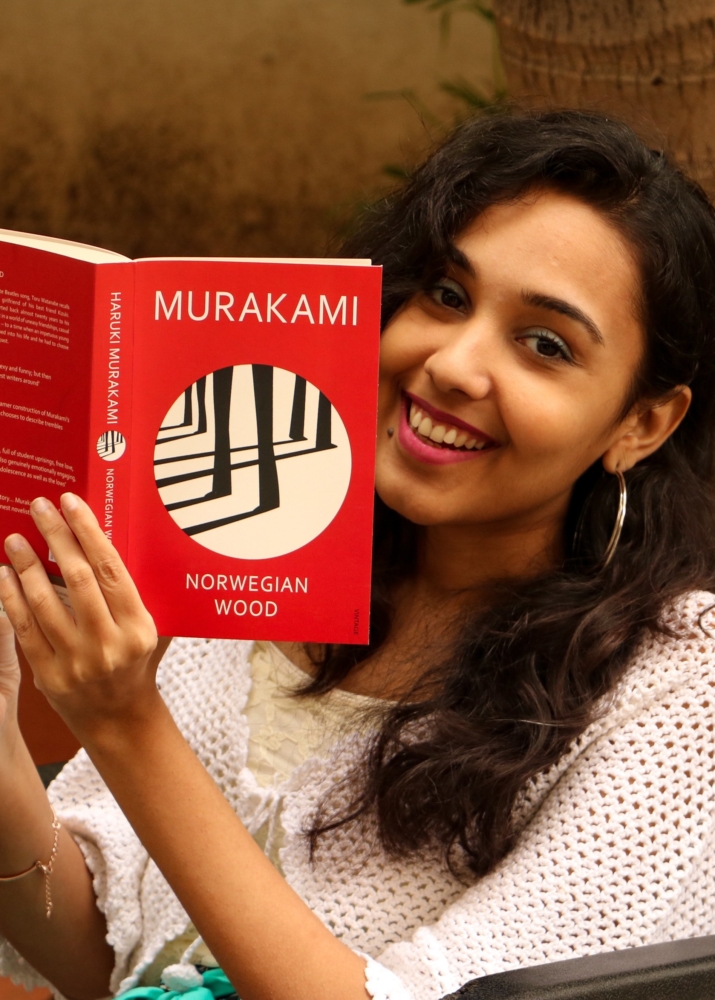 And in the middle of the book, I felt maybe I should have picked another book instead of this because the story was not that good but the writing style of Murakami is pretty impressive. Especially, when he describes the quiet and calm life of people in the mountains, the red birds against the blue sky and the nature they were surrounded by is so very amazing.
Three,
If we see the story in general, it was, um, bad. I can't find any other word. I disliked it. You know, how at the end of the book we fall in love with a character or two from the story? We know they are fictional but still, we admire them. For this book, believe me when I say I have not found such a character in all 386 pages. Not one. But ask me if I hated any character,  yes!!! I hated most of them, especially the protagonist. But then again, I told myself 'it's just a story.'
And the protagonist, Toru Watanabe, is such a bad egg. Yet he considers himself as an honest person. I don't know if I hate this character or pity. The story keeps progressing and I was almost in the middle of the book, but I had not quite caught what the protagonist wants to achieve. Like, the whole purpose of the story. Just looking back at his past, that's all.
There were three female leads in the story, Naoko, Midori, and Reiko, but all three of them are just sad. All three of them keep blabbering away about their issues, troubles, and opinions and I could say that the writer got carried away and it became a little too much.
Four,
The central theme of the story was deaths, suicides, and mental illnesses. The writer might have the right intentions about bringing awareness or something about such stuff but even that didn't work out. If a person who has depression happens to read this book, I'm sure he'll be even worse.
Five,
At the end of every book, I wait to feel good. One because I have finished one more book and two because I like happy endings. And Norwegian wood did not give me any of those good vibes. It comes off as dark and disturbing. And as it's said in the blurb I did not seem to feel such devoted love for Naoko from Toru and it's definitely far from heroic. It baffles me how this book even became so famous.
Would I recommend this book to anyone?
No. Never in a million years.
Rating:
1.5/5
Even that 1.5 is for the beautiful sceneries of mountain life Murami described in the book. Then again, Jay Rubin should be partly given the credit for the translation. Also, there were a few interesting perspectives on life. Like this one;
"If you only read the books that everyone else is reading, you can only think what everyone else is thinking."

But just for that, I would never pick a book of 386 pages of utter nonsense. Use Google!! *LOL*
So, that's all for now. Have you read this by any chance? What's your opinion? If you liked it, then it's fine. Opinions differ, but let me know why you liked it. I'd love to know. And before Norwegian wood, I read Tell me three things by Julie Buxbaum and here's what you should know about it.
My next read is going to be Frankenstein and let's see how it would go!
Lots of LOVE,
Nikki.
(Penname: Sarvani)
---
---