How many times have we lost something in our room, only to end up finding it there itself? All credit goes to our mother. It is that special woman who takes the pain to scold us whenever we forget to keep our rooms clean! The very person who scolds us when we skip our food also keeps it prepared for us when we enter homes during late hours. Weather changes are more obvious when our mother starts to yell at us. The onset of the winter season is marked by a shrill yell by her. "Wear your sweater, I have personally woven it. I don't want you going outside without them". Summer seasons are approaching when lemonade, mango juice, oranges, and watermelons are cut afresh and set on the table. Rains are the worst; as our mother evokes her overprotective nature and forbids us from going out. She loves her children and the thought of them suffering is unbearable under any circumstances. She would do anything to see her kid happy. There are rare people who love you to an extent your parents do.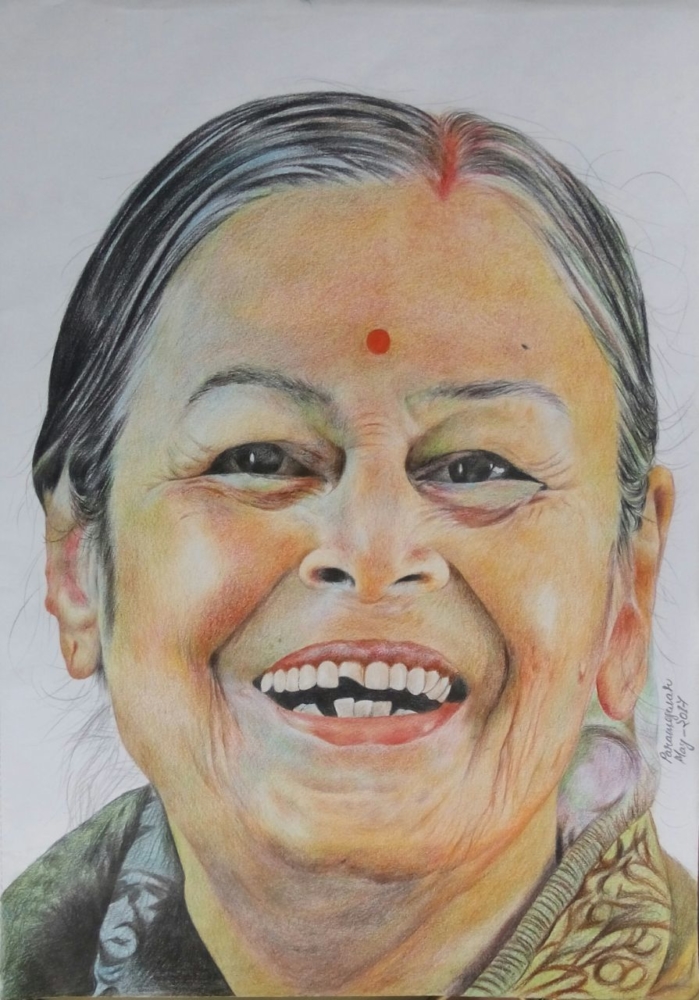 (Source: PortraitFlip)
There are times when we get angry at her, but the anger does not last long. How can one stay angry at someone who cooks him/her nice recipes? Be it a fancy restaurant, hostels, hotels, and canteens; mother cooks the best food. Be it our friends and well-wishers, she knows all about your clothes, which one should be worn at what time. When you feel sleepy, with no thought about the homework you may have to submit the next day, who else other than our mother takes care of it, so that we wake up in the morning to see our homework magically complete and intact? A child is always an open book in front of his mother. It is difficult to keep secrets, and it may not be long before we end up divulging any secret stories to her. Every scolding and yelling ends up in a tender display of love and care.
Gifts are a display of materialistic comforts. Almost every gift is aimed at being classy, showy or a sense of grandeur on its possession. With a show of materialistic luxury, they often tend to lose their emotional value. As a result, within a span of few years, they end up in the scrapyard, either because they got damages or because they got boring on continuous usage. Think about the X-Box a child is gifted, and the number of years it will last till it becomes unbearable enough to be dumped, only for the same thing but belonging to a better version. Our mother does not need such materialistic gifts and hence selecting a proper gift for her is a must. Any special occasion like mother's day is bound to make a person think for hours on this topic. Comfort and luxury which lacks the precious element' of timelessness should not be looked into in gift recommendations for her.
Dedicating a gift to the lady who is the very reason for our existence is not decided in a moment. Before the world, our mother took the pain of taking care, nourishing, and providing us with the basic necessities of development. Maternal love is a universal emotion; it may be divided into languages across the world but it is united by its nature. After all, love transcends dialects and expression. It is the purest form of emotion one can have in his heart for a mother. A person who has tended to us for so many years (and still tending to our needs!) definitely deserves a present which makes her feel special and rewarded. Our mother knows about us as much as we know about her. Ordinary gifts meant to impress friends are not the same; they do not convey the same emotion the love for our mother does. This brings us to the topic of gift recommendations for mothers all around the world. Gifts which are only meant for the special person you call "Mummy".
Portrait paintings are an emerging trend in the modern days and it is a suitable choice for a gift presentation. These paintings are done based on the portrait photo taken on a camera, mobile or any similar device. Frame sizes can be selected as per the wish of the person. Once finished, these real-life paintings look fascinating and more beautiful. Imagine a picture of your mother turned into a real big frame sized painting. The first impression a painting has on a person is of awe and wonder. The best part is that availing such portrait paintings is not a troublesome issue at all. These days there are portals dedicated to the work of providing custom paintings to anybody who is willing to get one for themselves in exchange for nominal charges.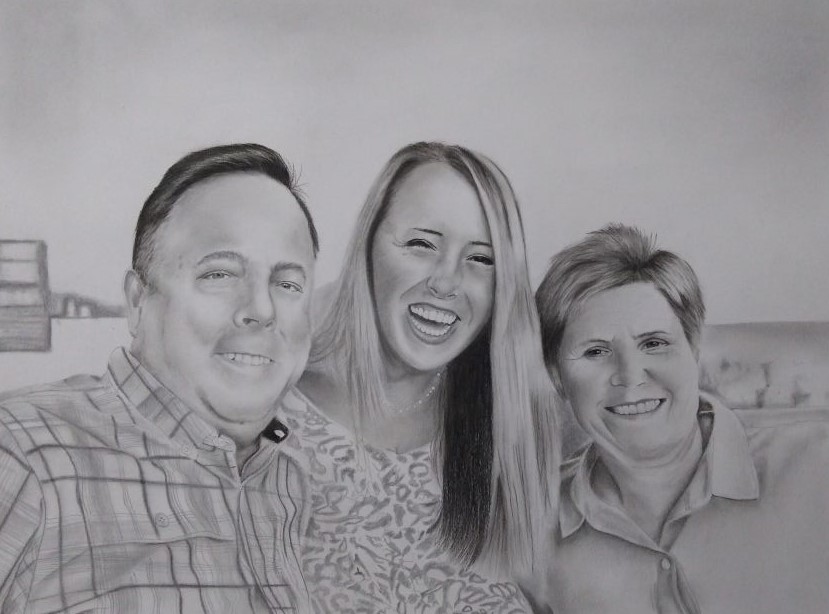 (Source: PortraitFlip)
PortraitFlip is one such place where portrait paintings are available, with the choice of frame sizes and the style of paintings. As mentioned earlier, all a person needs to do is to take a picture of anybody, send it down to them at the relevant contacts posted in * The Portrait Flip * Having done this, the frame size and the painting style must be mentioned. Frame sizes are present in four categories: big sized paintings, medium-sized paintings, small sized paintings and custom framed paintings. The paintings styles offered are charcoal, watercolor, oil paintings and pencil sketches. When these formalities are completed, the painting is sent to the desired customer in exchange for an economical fee. The paintings can be hung on walls, drawing rooms, kitchens, refrigerator and cabinet exteriors. Even if paintings are not an option, one can freely browse through the galleries on the website to have an idea of the custom paintings. It is an assurance that these paintings have been crafted by the hands of skilled painters, keeping in mind the needs of the person who wants it as a gift.
The galleries are an exhilarating collection of hand-made paintings which is guaranteed to make any onlooker feel special. People who are special deserve to feel special!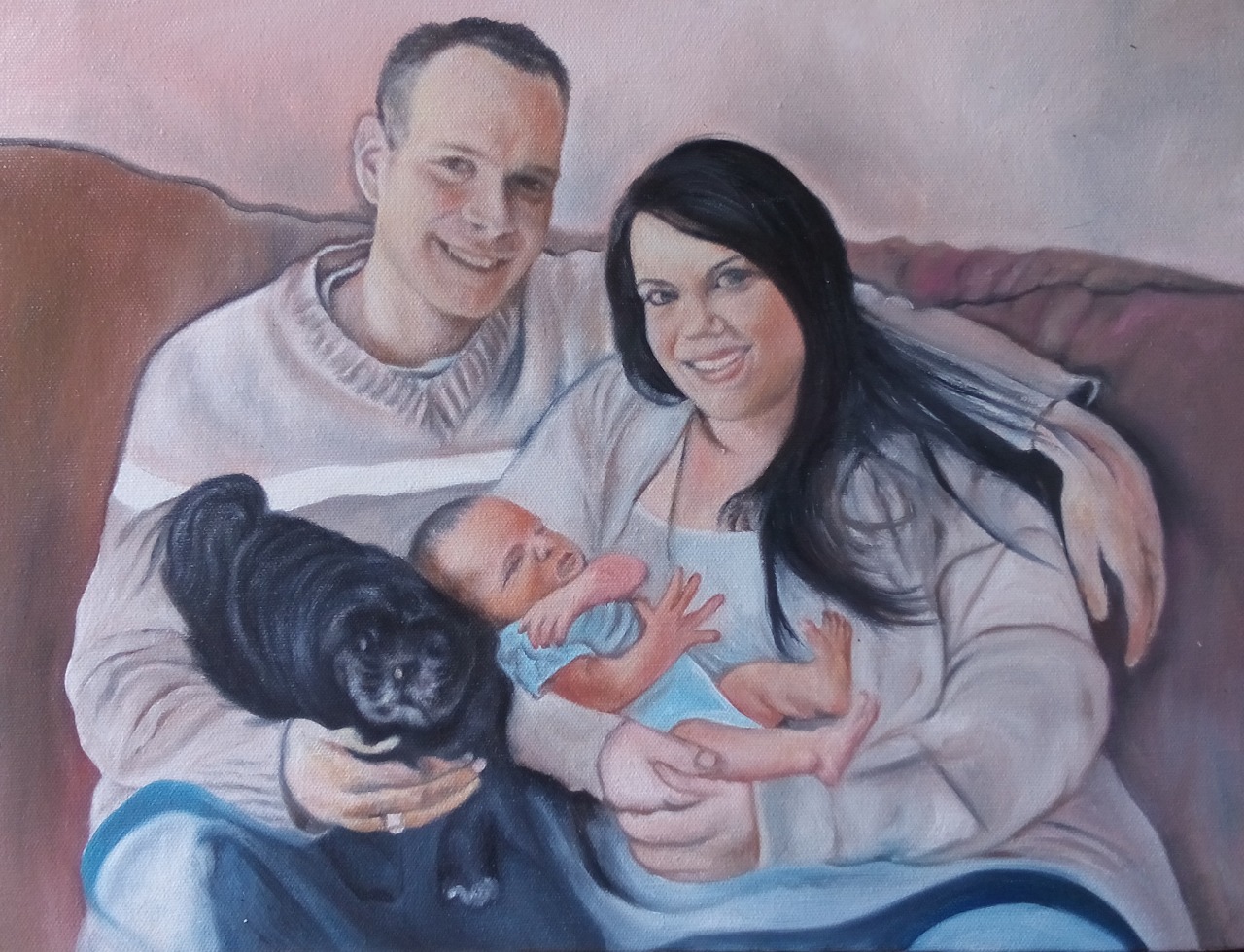 (Source: PortraitFlip)
*You may contact PortraitFlip here: portraitflip@gmail.com*
---
*Subscribe to our channel*
*You may also like to read Top 5 fashion websites for a trendy wardrobe (2018)*