Do you know that world's first center for writers was started by an Indian? No? You must know it. Writers rescue center was started under Nikhil Chandwani foundation and it's growing big by every passing day. Nikhil and his co-founder Neelima Tirumalasetti, a Telugu film producer, has taken an initiative to mentor the aspiring writers. It's located in Hyderabad and Vizag presently. Nikhil believes that everybody is a born writer and hence, this foundation helps people to write their struggle to success stories and I'm proud to say that I'm one of those many (know my story here). Nikhil himself has written over ten books, mentored many like me.
Longing to write a book? Writers rescue center is where you must seek to quench your thirst for writing. For an upcoming writer like me, one thing we face is being clueless. We doubt what we ought to do and what ought not to do. But with a great coach like Nikhil Chandwani, it's going to be a smooth sailing. I know it still has it's own set of hardships but having a great mentor like him beside you, will give you the spirit to tackle with it.
What do they offer at Writers rescue center?
In Nikhil's words, 'A great mentor can change a life. Writers at WRC are mentored by best-selling authors, and they are made to write their first book. As books are more than words, they are dreaming, ideas and answers in themselves. Everybody walks past a thousand ideas every day, but the best writers are the ones who see and perceive them as a beautiful creation worth reading. Nowadays, People are more emphasizing on the startup mentorship, but ironically creative human mentorship is missing in the modern world or to be precisely taking a backstage. As writers have no proper job module available for them, and they often end up switching professions. To bridge the gap between the writer's world of fantasy and reality, we are stepping into the process of making their dreams to take a proper shape and also trying to salvage them by taking them under our garb and preparing them in achieving their dreams.'
A little about Nikhil:
Nikhil Chandwani, a maverick with a Midas touch, a published author of six New York Times best-selling novels, Film Producer, Travel Script Writer, Director, Professor, Public Speaker and CEO of Walnut Discoveries Pvt. Ltd. He is also a Padma Shri Nominee. He was awarded the Global Indian of the year honors for his contributions as a scriptwriter. He was also the youngest Indian professor while he worked at KL University, Vijayawada. His name is penned in the world record books for a professorship at twenty-one. His contributions made him the winner of American Literary Honour in the year 2015 and UK Writers' Award. He is also a guest columnist for Entrepreneur Magazine and a TED (x) Speaker. Currently, he is the CoFounder of The Walnut School of Ideas which is building towards a Pan-India Creative Development Education Forum with 5.5M USD market value.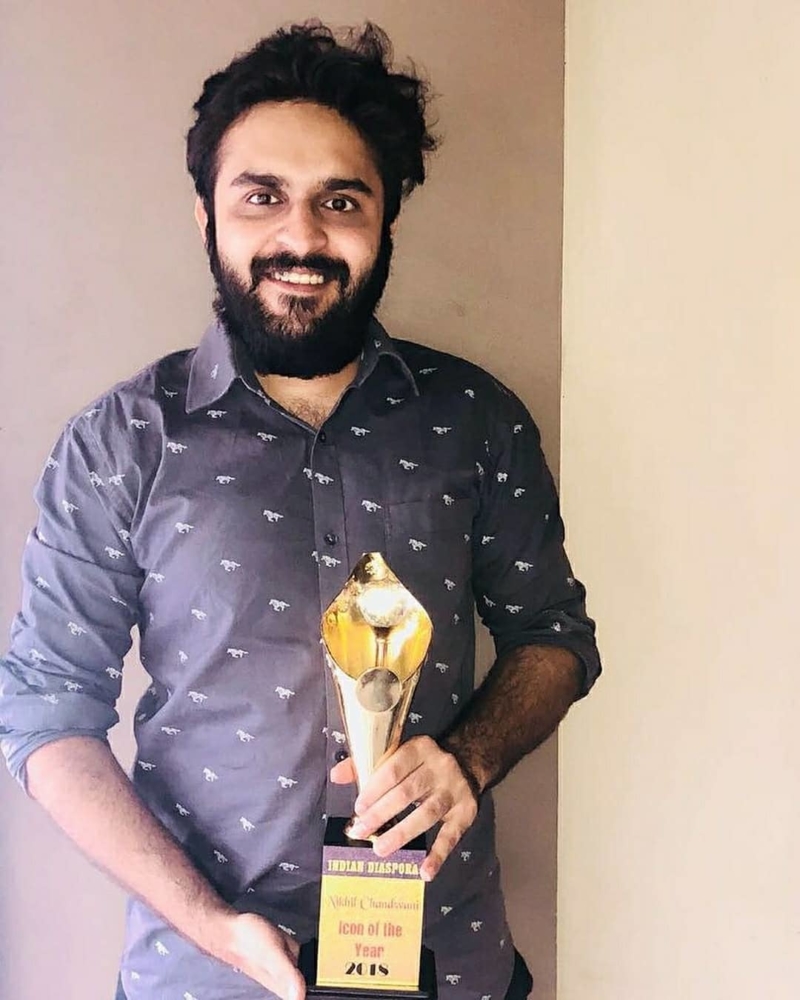 Hope WRC make a history!!