WHY YOU NEED MOTIVATION?
Motivational Persons: Sometimes we become depressed or lose our confidence which then becomes a barrier in the path of our success. Our constant negative thoughts can delay or totally prevent us from achieving our set goals and dreams. Everyone aspires for success but without having belief in yourself and the MOTIVATION to do something we can never achieve our goals. So, in this post we will talk about 5 Motivational Persons you must read about and should learn from them.
These are the 5 Motivational Persons and most successful people that I myself follow and read about. I try to learn from their life experiences and their speeches. So, I thought of sharing this with you too 🙂 We will give you a brief about their life, their success strategies and how they did so big.
5 Motivational Persons I follow
Now let us read about these 5 Motivational Persons that has influenced my life a lot. Here you Go:–
BILL GATES
"Success is a lousy teacher. It seduces smart people into thinking they can't lose" – Bill Gates
"Your most unhappy customers are your greatest source of learning" – Bill Gates
Bill Gates!! A name which needs no introduction I guess 🙂 Bill Gates is the richest person in the World and I myself follow and have read a lot about him. Bill Gates was born on October 28, 1955, in Seattle. His family had a rich business background but Bill was very hardworking and intelligent from his childhood. Bill believed in achieving his goals by hard work and the correct use of intelligence. He was very good at academics.
Bill had a separate place for computers in his heart. He was very happy when he was first introduced to computers in a private school, which was known for its academic environment. He was excellent in programming and created a programming group with his friends in 1968. Their Programming group was recognized and they got the 1st opportunity in the Information Sciences Inc. Bill and his friend Allen set up a new company Traf-O-Data of their own to track traffic flow and earned $20,000 at a very young age. Bill and Allen worked together and Allen insisted him to open a software company.
Bill formed Microsoft within a year of dropping out from Harvard. This was a great turn of his life 🙂 He is self-confident and believes in hard work and correct usage of intelligence more than blindly depending on Luck or God's Grace. I love to read a lot about him because he is quite a giving person and believes in charity and donation. Bill donated 38 million at the Stanford University for the development of a computer building. So, if you need a motivational dose then you should read more about Bill Gates and his life.
So, if you wanna learn from this genius, you too must follow him !!
Don't Miss: Sandeep Maheshwari Motivational Videos App Download
JEFF BEZOS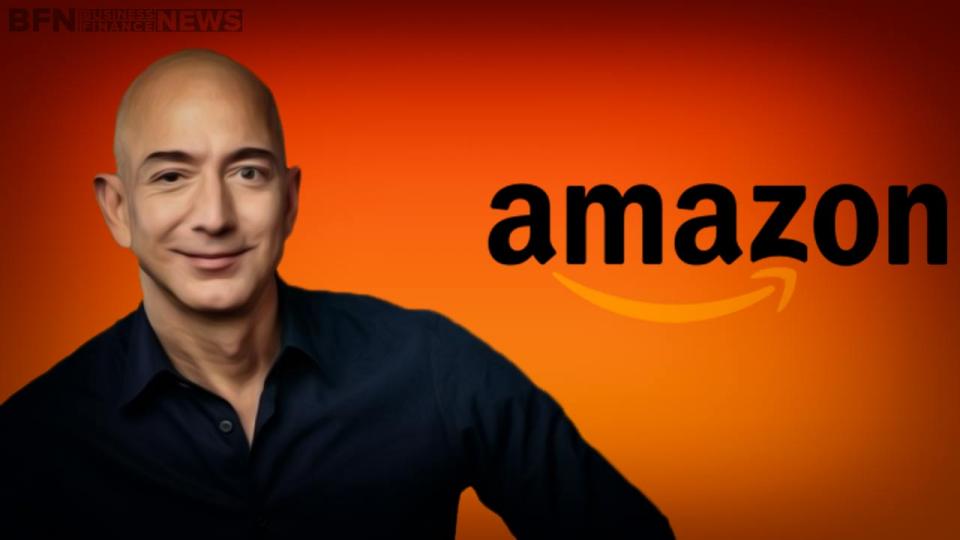 Jeff Bezos is another motivational person, I love to read about. You too should follow him and read about him if you have an entrepreneurship type of thinking. Jeff is an American retail entrepreneur, computer scientist, and a philanthropist. Jeff is the Chief executive officer of Amazon.com, which is the world's largest e-commerce giant. Amazon is known for its quality and best service. He also belonged to a very rich family. In childhood, he had a mechanical aptitude.
Bezos showed love for science and technology. Jeff Bezos graduated from Princeton University with a bachelor of science degree. His net worth is around US$89 billion. I follow him not because of his worth instead I am very much inclined towards Entrepreneurship and we are working on our services and e-commerce StartUp Nukkad Shop. I love to learn from his life experiences and his skills. In 2000, he also founded a Spaceflight start-up company.
So, If you have a risk taker and has an entrepreneurship kind of mind you too must follow him!!
You may also enjoy reading 7 qualities you should seek in everyone including yourself.
STEVE JOBS
Another Person That I follow and could not forget to include in the list of 5 Top Motivational Persons is Apple's Steve Job. Whether you own an iPhone or not you must be aware of this motivational personality. He used to believe in one tagline"THINK DIFFERENT'. He was a hardworking and a very dedicated person. His belief in what he did made him so popular and successful that almost every tech/non-tech person know him.
In his childhood, he used to think he was made for humanities but later he also developed a keen interest in the Electronics field.
"
I always thought of myself as a humanities person as a kid, but I liked electronics … then I read something that one of my heroes, Edwin Land of Polaroid, said about the importance of people who could stand at the intersection of humanities and sciences, and I decided that's what I wanted to do
."
—Steve Jobs Source:– Wikipedia
I was lucky to get into computers when it was a very young and idealistic industry. There weren't many degrees offered in computer science, so people in computers were brilliant people from mathematics, physics, music, zoology, whatever. They loved it, and no one was really in it for the money […] There are people around here who start companies just to make money, but the great companies, well, that's not what they're about."
—Steve Jobs Source:– Wikipedia
DR.A.P.J. ABDUL KALAAM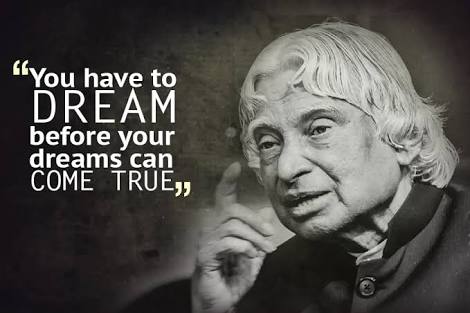 "You have to dream before your dreams can come true"
"Look at the sky. We are not alone. The whole universe is friendly to us and conspires only to give the best to those who dream and work"
I am very much inspired by the life and experiences of honorable Dr. A.P.J Abdul Kalaam. I love to hear his speeches and read his books. He was a man full of knowledge, intelligence, and very determined personality. It is very sad that he is not alive but his teachings will always be alive in my heart and other people who loved him. In fact, the day he died and the news came on the news channel, I was so so shocked and remained very sad for around 1 week. He had such an aura.
He was born in Rameshwaram, Tamil Nadu and he studied Physics and Aerospace engineering. He was the 11th president of India from the period 2002-2007. He spent four decades of life as a scientist. He was a science administrator at DRDO and ISRO. He was popularly known as the MISSILE MAN OF INDIA. He loved to teach a lot and always asked the children to dream. He used to believe that we need to dream first. He was a recipient of Bharat Ratna and other prestigious awards and honors.
Some of his books you must read:–
Ignited Minds
Wings of fire
India 2020
Inspiring Thoughts and more..

.
JACK MA
Ma Yun, or popularly known as Jack Ma is the Chinese Business personality. I am a big follower of him and his thoughts. He is the founder and Executive Chairman of Alibaba Group which has many Internet-based businesses under its name. He was born in Hangzhou, Zhejiang, China. His net worth is the US $38.3 billion. Those who don't know him, let me tell you, he is currently the richest person in Asia [Aug 2017].
I love to read about him because he has become a popular business icon, and also been named as the most influential businessman. Forbes ranked him at the 2nd position in the "World's 50 Greatest Leaders " It took him four years to pass the Chinese college entrance exam as they happened only once a year. He had a great passion to learn English and became an English lecturer and a lecturer of International Trade too.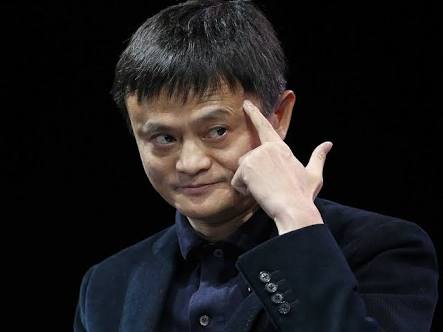 You will be shocked to know this:–
Jack Ma had applied for 30 different jobs and he was rejected everywhere. Also, he went for a job in KFC where 24 people had applied. All the other 23 members were taken and he was the only person to be rejected. He applied in Harvard 10 times and was always rejected. Just imagine, even after this much of rejection nothing could shatter his dreams and self-belief. In 1994 he was introduced to the internet and that was the turning point for him…
So, he is really a person to read about if you have a dream to achieve. That's why I included him in the list of 5 Top Motivational Persons You should follow and read about!!
You may also enjoy reading 7 success strategies that work like charms.
So, this was all about the lives and a brief biography about the 5 Motivational Persons I follow and learn from. You should also follow them and learn from the experiences of their lives. Don't Stop Dreaming, Have belief in yourself and What you do. Then No one can Stop you from getting SUCCESS 🙂
And Yeah, thanks for patiently reading it till the end 🙂 Your feedback and comments are most welcome. If you like my writing, you can follow me here: TECHADVISES