The train of thought always runs in a blogger's mind (in fact, everyone's). No matter how much a blogger expresses themselves in the blog, there are always some hidden thoughts running in their head (we don't pause) which one can understand only if they have the super-power to read minds. *Wink* In case you can't, worry not, this blogger is going to reveal those 9 random blogger thoughts right here, right now. A blogger has several thoughts about life, about love and much more but when it comes to blogging, every blogger goes through a set of thoughts.
So, wanna see what random thoughts we've got on our minds!
*You may also enjoy reading 7 success strategies that work like charms*
9 untold random blogger thoughts
Everybody has their share of untold thoughts in their minds, so does the bloggers but now:
I'm going to spill the beans about some of the random thoughts every blogger gets sooner or later.
So why late?
Let's have some fun exploring bloggers minds!
1. Blogging isn't just writing and publishing, it's much more than that, folks
Yes, definitely NOT. It is one of the random blogger thoughts we wanna cry out loud to the world. Many think that blogging is just writing whatever that comes to mind and publishing but it's not. Blogging, like any other job it takes a lot of hard work and dedication. It's been six months since I started blogging and trust me, not a single day passed by without learning a new thing about blogging every day.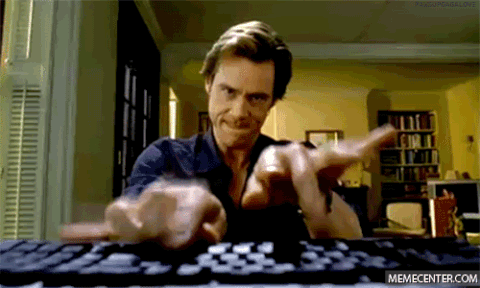 2. Wondering why 24 hours doesn't seem enough
Each and every blogger feels this way some time or the other. And why not! We do that much work. We must be active on social media, engage with our readers, promote stuff, research on new posts, managing family (especially if it's a mommy blogger), learning new things every day, stay in touch with other bloggers and many more things.
*You may also like 7 steps to overcome laziness*
3. Trying to figure out how other bloggers are doing that well
This is one of those random blogger thoughts everyone has on their mind especially in the beginning stages of their blogging. We admire it when other bloggers are doing extremely well and we wish we had known the secret. Personally, I have learned a whole lot of things from my fellow blogger friends and they have a major role in molding myself into what I am today. I have never seen a blogger that's selfish enough to keep all the knowledge they have to themselves. We love sharing our insights.
4. Peeved at the people who think it's easy money
Here we break our backs to make a few bucks and people think that it's easy money. And it's really annoying. First of all, there's no such thing called easy money. Second of all, blogging is definitely not easy. It's just we love what we do, so it seems effortless and enjoyable.
5. Struggling to stay positive always (especially mental health bloggers)
Every person feels low but for mental health bloggers, they can't afford that. They always have to stay positive and send out happy vibes. As a mental health blogger, this is my personal experience. Never mind how I feel, I must always caption happy notes on all my social media accounts. I never thought that staying positive could be this pressure (but lovin' it). *Laughing*
6. Oh, wait. They appear genuinely interested in my blog
Heartfelt appreciation is no match for anything. A few words of appreciation that are genuine is what bloggers (actually, everyone) dream of. And that is what we remember the most than any money we've earned or brands we've worked with. I literally re-read the genuine comments on my blog every now and then (even my mom does that).
7. I thought they were my well-wishers
No matter how great and worthy your content might be, there will always be a bunch of people who don't really appreciate it accidentally on purpose. When we do something big and worthy that's when we realize who our real well-wishers are. Actually, such are the moments that give me the evil pleasure. *LOL*
8. Striving for those Instagram perfect pictures
Instagram has a significant role in every blogger's journey. That struggle to find a new picture every day for Instagram is real. A day seems incomplete if this is not done. Everyone loves the appreciation when it's posted but what happens behind the camera to get that one Insta perfect picture is beyond words. Talking about my Instagram, you can follow me @nikhila_chalamalasetty.
*You may also enjoy reading Most stunning and chic boho jewelry*
9. Nervous thoughts about SEO
S. E. O. Oh, my God! This is one such nightmare for every newbie blogger. When I first found out about SEO and its importance, I freaked out. I had no clue what to do and who would help me and all. SEO is too important to ignore. And then the miracle happened. Another blogger came to help me and he taught everything about SEO, domain hosting, Adsense. He made everything little easier for me. Otherwise, it would've taken me much longer to be where I am today.
One of the funniest GIFs I've seen, haha!
Hope you enjoyed exploring our random blogger thoughts! Wish you'll have the same amount of fun all week! *smiling*
LOVE
---
Be updated on the blog through my Facebook page Nikki's talk. Give it a thumbs up and we will keep you notified of all our future posts.
*You may also enjoy reading 10 happiness boosters for a happier day*