Ever worried sick about how to carry all your makeup, not to mention all the 30 shades of lipsticks you have, while traveling? YES!! What have you done then? Probably, you might have added an extra luggage or removed the things (which you think are also much needed) you have already stuffed in. You don't have to do that anymore. There's the latest trend that's been viral for a while. Depotting makeup. Wondering what it might be? It's something you will love.
Why should we do this?
Cause it's a great idea to store makeup, particularly for those, who travel a lot or those who are too lazy to carry all their makeup baggage.
** Methods of Depotting makeup **
Of all the recent revolutions in the beauty industry, this is my most loved one. Depotting makeup means to store all your cosmetics in one place for an easy access. Wanna know how to depot your makeup? There are two ways in which you can achieve this. Both the ways are absolutely easy on the eyes.
1. Melting
Some folks melt their makeup stuff and pour it into the depotting makeup palette. To put it another way, firstly, they cut the product and keeping it on the spoon above a candle, they melt it. And then they pour it into an empty palette. They do this to every product and pour them into a single palette storing all of them in one place.
2. Crushing
How to depot makeup without heat? Some people cut and crush their makeup products with makeup depotting tool and stuff them into makeup containers. This is a total stress buster.
Also, check out "The kinda makeup that looks best on every girl (I betcha)".
What's your way for de-potting makeup?? Crushing or melting?? Do lemme know in the comments below!
Go on reading to see what's the use of melting and crushing your cosmetics after all…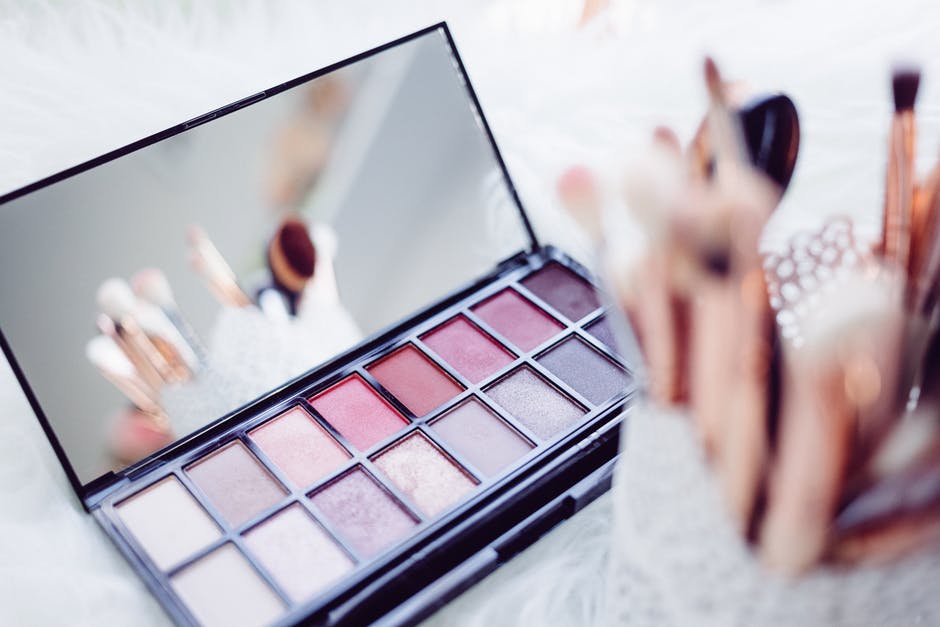 ** Perks of Depotting Makeup **
Depotting makeup is my favorite beauty trend in the recent past. Tho it's well-received concept, many are still unaware of it and some haven't executed it. But, I suggest one should definitely implement this, especially if you have unmanageable amounts of cosmetics.
Let's see why I love depotting makeup!!
1. Depotting makeup: A time saver
Does it take half an hour for you too to find out the lipstick you require a particular day? And I very well know that hour-long-search is not a one-time thing. Depotting makeup is the only thing that will save you all that time. You don't have to run late to the office anymore. If you open a couple of boxes everything is in front of you.
2. Depotting makeup: A Space Saver
Even the shortest family getaways take lots of luggage with all the troublesome amounts of makeup products, right! I know that trouble. You are not even close to the saying "less luggage, more comfort". You either have to compromise or have to suffer managing all the baggage. But you no more have to with this beauty trend. You can fit all your 30 shades of lipsticks in just one little box.
3. Depotting makeup: An efficient porter
As I said earlier, it would be darn easy for you to carry all your stuff without compromising the space or anything. Packing your stuff would be easy than ever with the depotting makeup technique.
4. Depotting makeup: Easy sanitization
Sanitizing the makeup after every use is just as important. And often we neglect it cause it's a lot of trouble to sanitize every product individually after every use. But it wouldn't be that hectic as before with this trend. All your makeup is at one place and it would take just a few spritz for all your cosmetics to be sanitized.
5. Depotting makeup: Adds another dimension for experimenting
Experimenting with your cosmetics will be easy. As the products are already melted or crushed it will be easier for you to mix different hues to make a new shade, even at the last minute before the event.
Also, check out how I got 12 free products from "4 super cool ways to get free beauty products when broke".
6. Depotting makeup: A Stress Buster
Plus, the technique includes the fun element as well. It's so satisfying, fun and relieves the stress out of you. Organizing your cosmetics would be uber fun from now on!
All things considered, wouldn't you agree with me that this is a great way to store cosmetics??
XOXO
Nikki.
---
*You can also follow me @nikhila_chalamalasetty on Instagram. Say "HI" there!!*