Maa. Mom. Mummy. Aai. Amma….
A hundred names to call her by and yet the sentiment behind it remains the same. Pure love, affection, genuine care, and understanding have only one source – A mother.
She had and still does bear all my nuances. I can be my true self with her. There is nothing to hide and no fear of being judged. In her arms I find rest, I find acceptance, I find peace. My journey began with her, she brought me into this world. Under her shadow, I have grown to become the person that I am today.
Her 'champi' works better than Aspirin. Her Daal – Chawal can beat the best dish in the world. In her I find solace. From her, I seek inspiration and it is her that I hope I can someday become.
She means the world to me. I can never repay her for the sacrifices she has made for me. But I never lose a chance to spread a smile across her pretty face. On the first Mother's Day that I celebrated, I gave her my favorite pen. (That Dad paid for, to help me buy 😜) It was just a pen, but it was my first gift to her. She had the brightest smile on her face and her tears trickled down her cheeks. She hugged me tight and since that day I have never let a single Mother's Day pass by without expressing to her how much she matters to me.
With this decision, I have faced a challenge. What could I possibly gift her, who already has everything in the world? And not just me, I'm sure a lot of you out there have faced the same problem. The problem of finding a 'perfect' gift for someone we love. A gift that touches the heart but doesn't burn a hole in the pocket or takes hours of thinking or making!
Well, I got you all covered this year! Stay tuned till the end because I have a special gift hack for you this Mother's Day.
Try Portraits: Her own portrait, completely handmade by a professional artist.
Why?
Because Portraits are iconic! Portraits are the best way to show how much she matters in your life, how much her presence means to you. Art can express feelings when words fail. With every stroke of the brush, the artist etches the story behind her face in the portrait. While other material gifts shall fade and lose value with the time, a portrait would be eternal. Because to you, she is eternal. Nothing could be more classy and royal than a masterpiece artwork for her this Mother's Day.
This is what it would look like.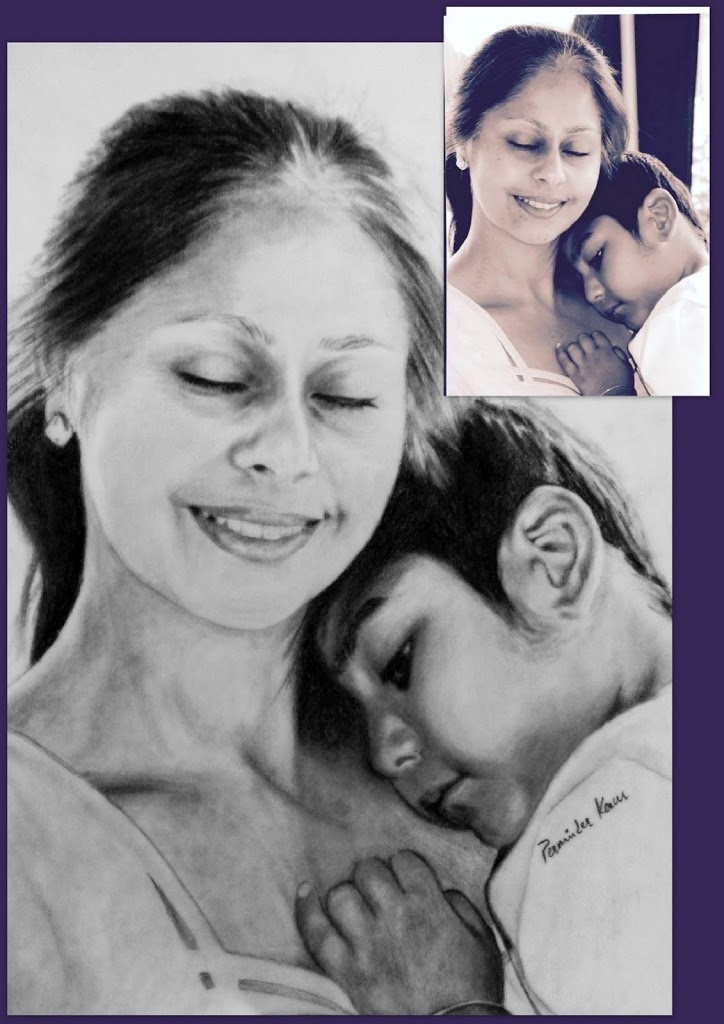 You could even get a solo one for her alone like this: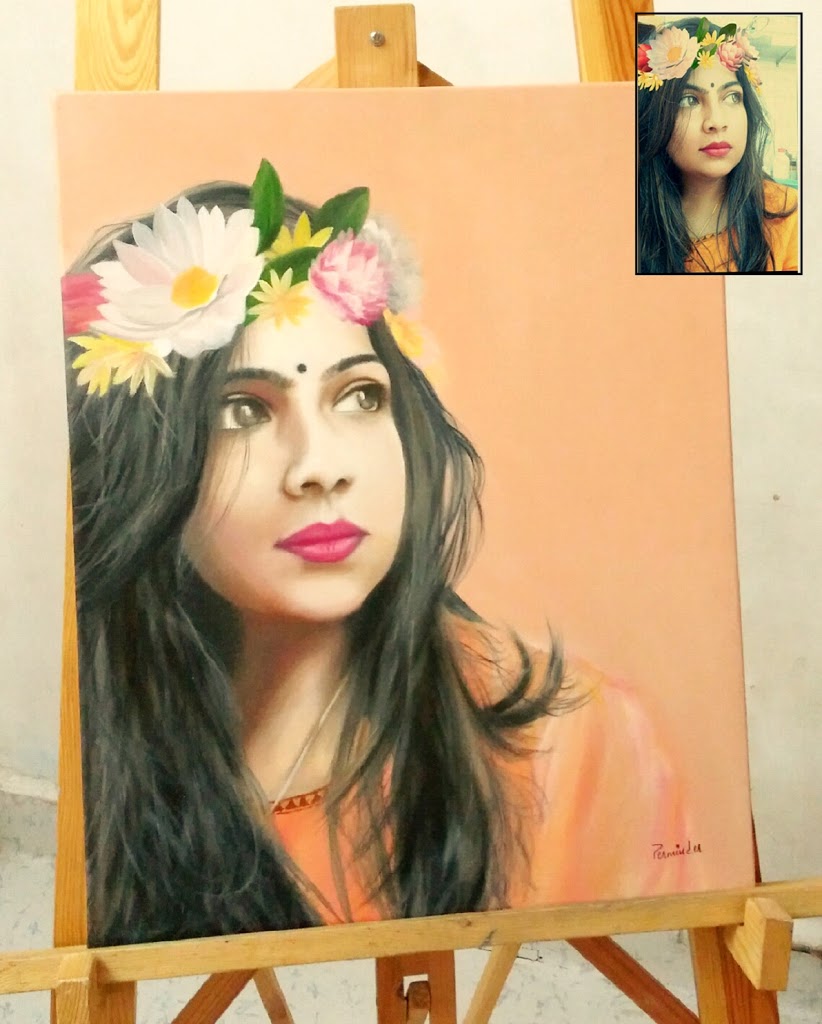 Or maybe one with both mom and dad together: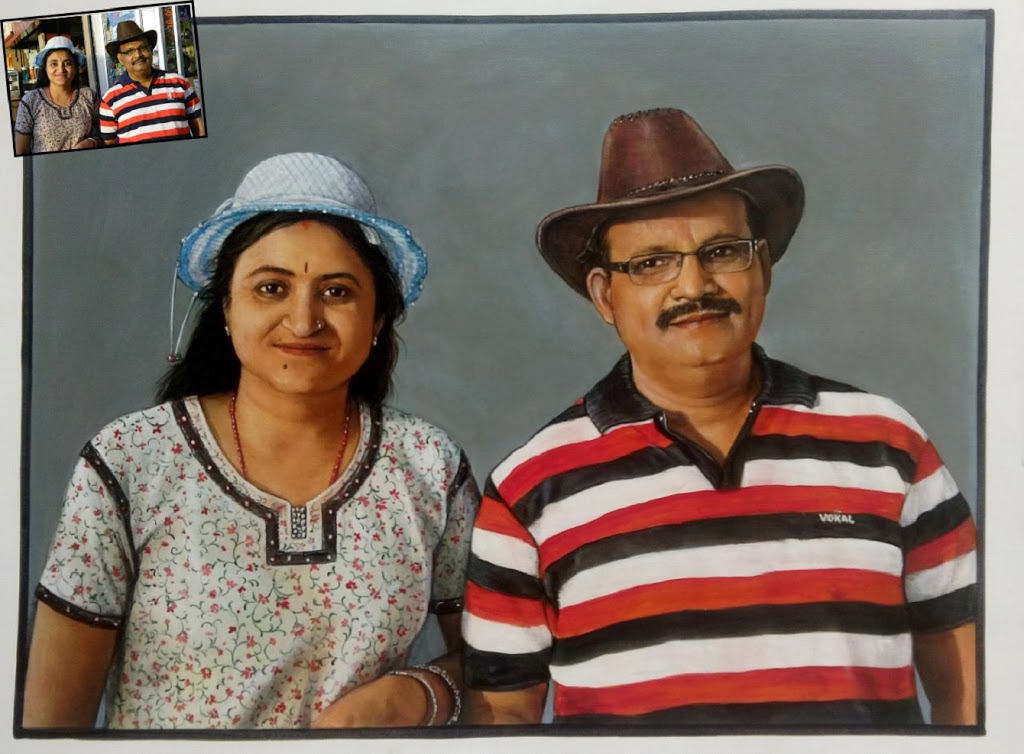 Looks beautiful, doesn't it?
Don't worry! You don't have to be an artist for it.
All you need is a memorable picture that you want to get painted and SmileMiddle (
www.smilemiddle.com
) will get it done for you. They have a network of the best artists I have ever seen.
They offer a wide variety of sizes and art mediums. The sample artworks on the website are brilliant and the rate chart is quite budget friendly! They deliver right wherever you want, anywhere in the world and the portrait comes gift wrapped and with a small card on which you can tell a custom message to write!
I'm very excited to see that smile on Mumma's face again.
And I'm sure with this hack you too can spread a smile across a mile with SmileMiddle. (
www.smilemiddle.com
)
P.S: I hope you liked my gift hack for mother's day and don't forget to like, share and comment! 💓
You can stay updated on the blog through my Facebook page: https://www.facebook.com/happytalk7/
Love,
Nikki
---